Barça and Madrid, against the agreement between LaLiga and CVC
The white club doubts the legality of the operation. The Blaugrana entity considers that 40 years is too long a term and that benefits Tebas more than the clubs.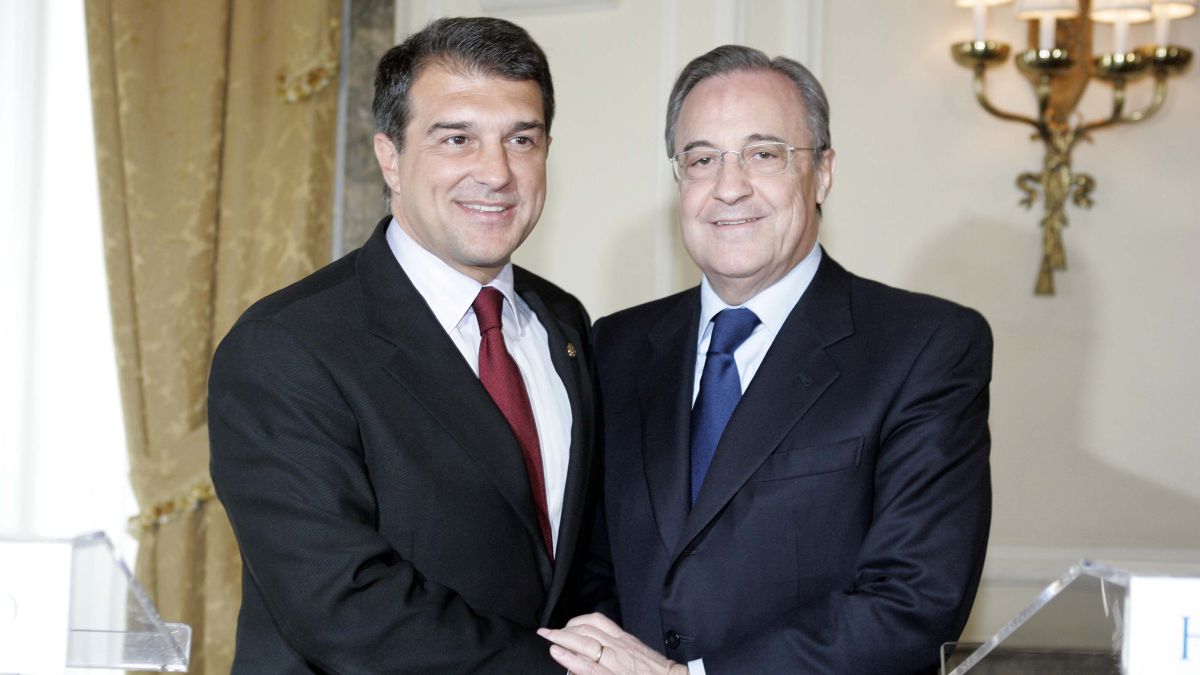 Real Madrid and Barcelona put serious objections to the agreement reached by LaLiga on Wednesday with the investment fund CVC by which this corporation would inject 2,700 million euros into the Spanish competition, in exchange for 10% of their future profits, which the clubs have 40 years to pay back at very low interest.
Real Madrid has put the pact in the hands of its legal services to study the terms of it because they have serious doubts about its legality. Right now, a complaint cannot be ruled out. The white club disagrees both on the substance of the matter and on the form, because it considers that it was not previously informed of the matter.
Barcelona's concerns are based on three fundamental axes: the duration of the contract, the real benefit for the clubs and the impact on hiring. However, the official position of the entity would be taken after the project was thoroughly studied in a meeting of the board of directors.
Regarding the first point, the duration of the contract, from the Blaugrana entity it is considered that 40 years is an exorbitant term. They emphasize that no one knows how football or its market will evolve in such a long period of time and point out that there are no mortgages for more than 30 years. As an example, they provide that the future contract for the rights of the Camp Nou naming right is negotiated, at most, ten years from now. At the Camp Nou there is talk that "we are selling grandmother's jewels to be rich for a while" .
The second objection points to Thebes. They concede that the agreement is undoubtedly good for LaLiga and Tebas, but it is not so clear that the clubs win. What's more, they suspect that behind there is a maneuver by the president of LaLiga to end the SuperLiga project. It is feared that the great beneficiary of this movement is President Thebes.
Finally, from the Blaugrana club they want to disassociate absolutely any relationship between this investment to the competition with the renewal of Messi, the registration of the signings or the discussion about the salary limit.In any case, the official position of the club will not be taken until the document is thoroughly analyzed with the economic vice president Eduard Romeu present (he is traveling and returns on Friday) and is debated in the board of directors.

Photos from as.com