Badosa remains unstoppable and Osaka says goodbye to Cincinnati
The Spanish beat the Kazakh Rybakina in two sets and is already in the quarterfinals, where she will face Pliskova. Osaka fell to Teichmann, who will now face Bencic.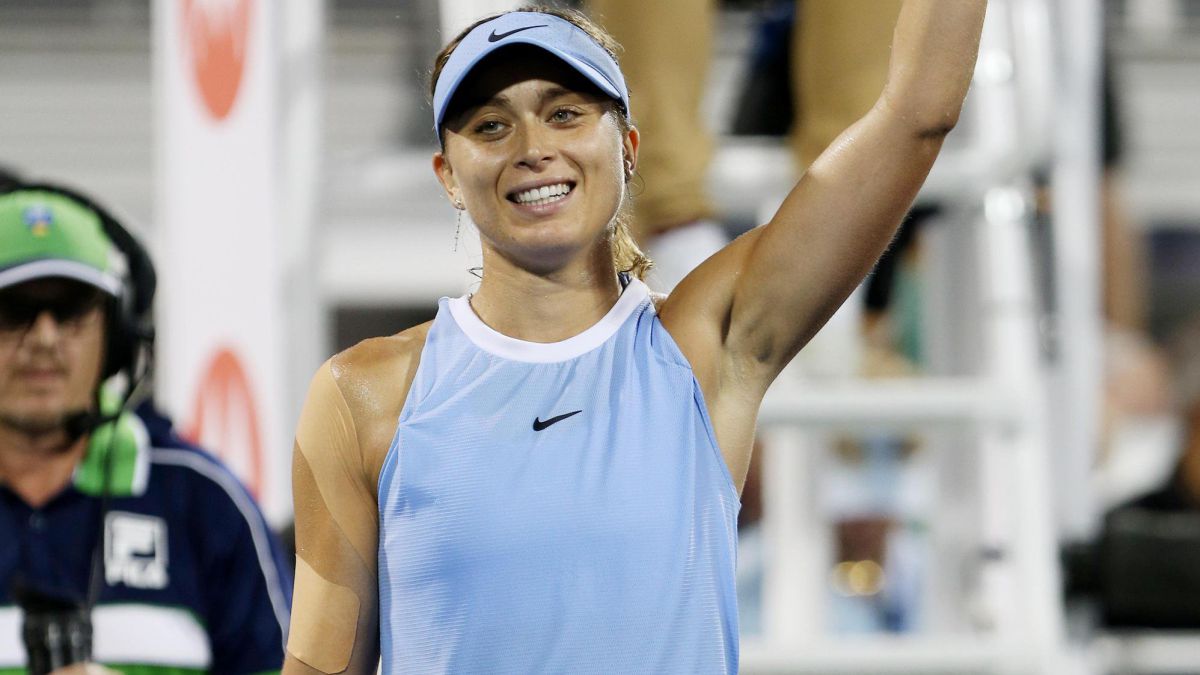 Paula Badosa continues with her impressive season on the North American hard court tour and this morning she sealed her ticket to the quarterfinals of the WTA 1,000 in Cincinnati after defeating the Kazakh Elena Rybakina 6-2, 7-6 (5) in one hour and 27 minutes of the game.
From the beginning of the match Badosa came out very aggressive wanting to break Rybakina's serve, something that she resisted in the first game after letting two break balls escape, but she did get in the fifth and in the seventh game with two breaks consecutive before closing the first heat 6-2 with his serve on the first break ball he had.
In the second round, both Badosa and Rybakina were very solid with their serve, without granting themselves any break option throughout the set, so the heat would end up being decided in the tiebreaker. In the tie-break both players followed the same trend until with 6-5 in favor in minibreaks Badosa broke Rybakina's serve to close the match on the first occasion he had and seal his pass to the quarterfinals. Now Badosa will be measured for a place in the quarterfinals against Czech Karolina Pliskova, who defeated American Jessica Pegula 6-4, 7-6 (5) .
Osaka falls to the Swiss Teichmann
The great surprise of the day was starred by the Japanese Naomi Osaka, who said goodbye to the WTA 1,000 in Cincinnati after falling to the Swiss Jill Teichmann. The game did not start badly for the Japanese tennis player, who took the first set 3-6 but Teichmann knew how to react and take advantage of 6 of the 12 break balls to win the next two sets 6-3 and lower the second favorite to the title, which will not be able to increase the amount of prizes that it was going to allocate to those affected by the earthquake in Haiti. Now Teichmann will star in a Swiss duel in the quarterfinals against Olympic champion Belinda Bencic, who beat Czech Karolina Muchova 7-5, 2-1 and retired.
In the rest of the matches of the day, the Czech Petra Kvitova swept the Tunisian Ons Jabeur 6-1 and 6-2 and will meet in the quarterfinals with the German Angelique Kerber, who continues to green old laurels after her comeback against the Latvian Jelena Ostapenko by 4-6, 6-2 and 7-5.
Photos from as.com