Bad luck takes hold of Palou
The Spanish was involved in an accident when he was tenth. He gives up the lead to O'Ward (2nd) in a race won by Newgarden.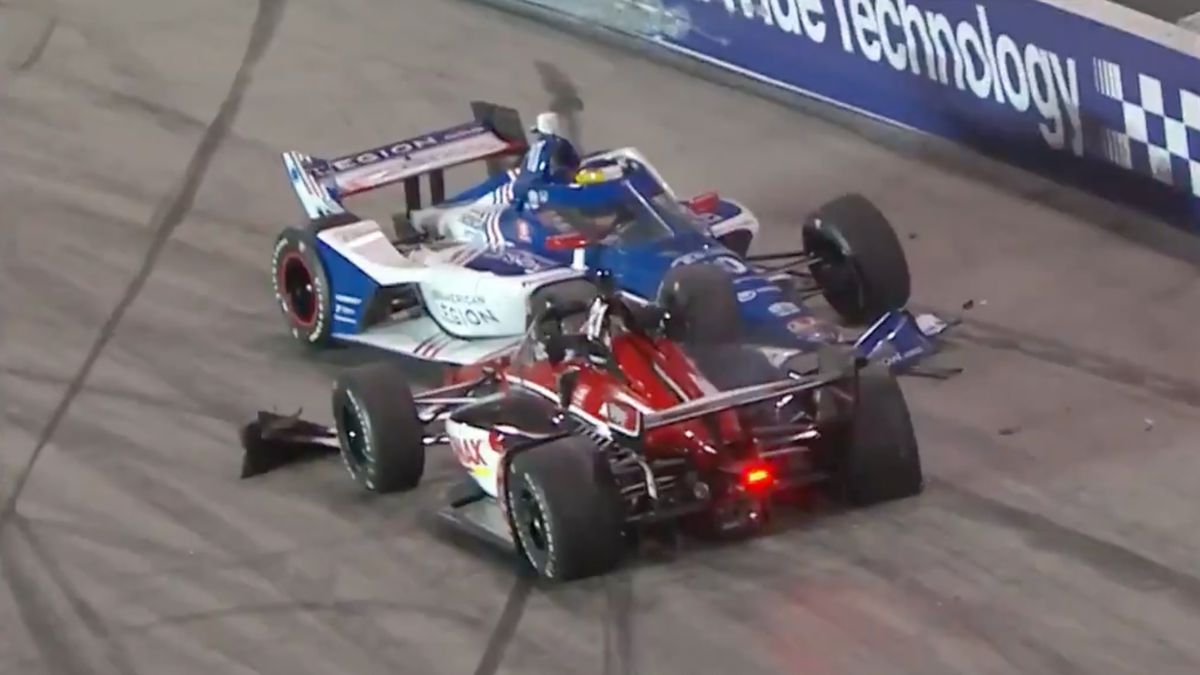 Almost everything had worked out perfectly: victory in the first race of the course, nine top-10s in the first eleven rounds of the year and leading the series in its second season. Álex Palou's dream start in the IndyCar gave the Spaniard the necessary strength to face the last part of the course with the optimism and ambition necessary to defend his first crown in the contest, and although he continues to have reservations, the last two tests have truncated a path in which now, more than ever, will have to attack. The Chip Ganassi driver arrived at the Gateway oval facing a leading challenge and an accident that he had nothing to do with, has ended up condemning his options on lap 65 to take a turn in the championship.
Palou started the event from 21st position, serving a nine-seater penalty that was dragged down by the engine breakdown that he suffered just a week ago at the Indianapolis circuit. The power unit of his Honda said enough with 17 laps to go and this time, at Gateway, it was VeeKay who decided to put an end to the aspirations of a rider who was running tenth when his wings were clipped. The Spaniard had climbed eleven positions until the moment in which the Dutchman sent him from behind, to finish against the wall during a highlight in which the Carpenter Racing driver also took Dixon ahead, another of the contenders to the qualification. The blow was double for the favorites, leaving a clear winner who, although he saw the checkered flag in second place, gains momentum with three rounds from the end.
Luck accompanied Patricio O'Ward with his two main rivals offside. The Mexican was only surpassed by Newgarden in the Gateway oval and was able to give the sorpasso in an overall that leads by 10 points against Palou. After getting off the car, the Spaniard valued what happened on the track with a lot of frustration: "I thought I had the outside and suddenly they hit me. I had enough space with Scott and he had enough space with the car in front. But there was no space there. I don't know where I wanted to go. " And VeeKay had no choice but to sing the mea culpa: "I'm really sorry for Alex and Scott. I made a very good highlight inside Alex, behind Scott. At the first corner I was very focused on Scott because I wanted to I stayed behind him. I tried to brake, but I think just before hitting Scott I blocked the front tires. "
This is the championship
Photos from as.com