Ayuso leaves the Tour del Porvenir after a hard fall
Juan Ayuso, leader of Spain in the Tour del Porvenir, had to abandon the race in the fourth stage. The promise of national cycling fell to 25 goal.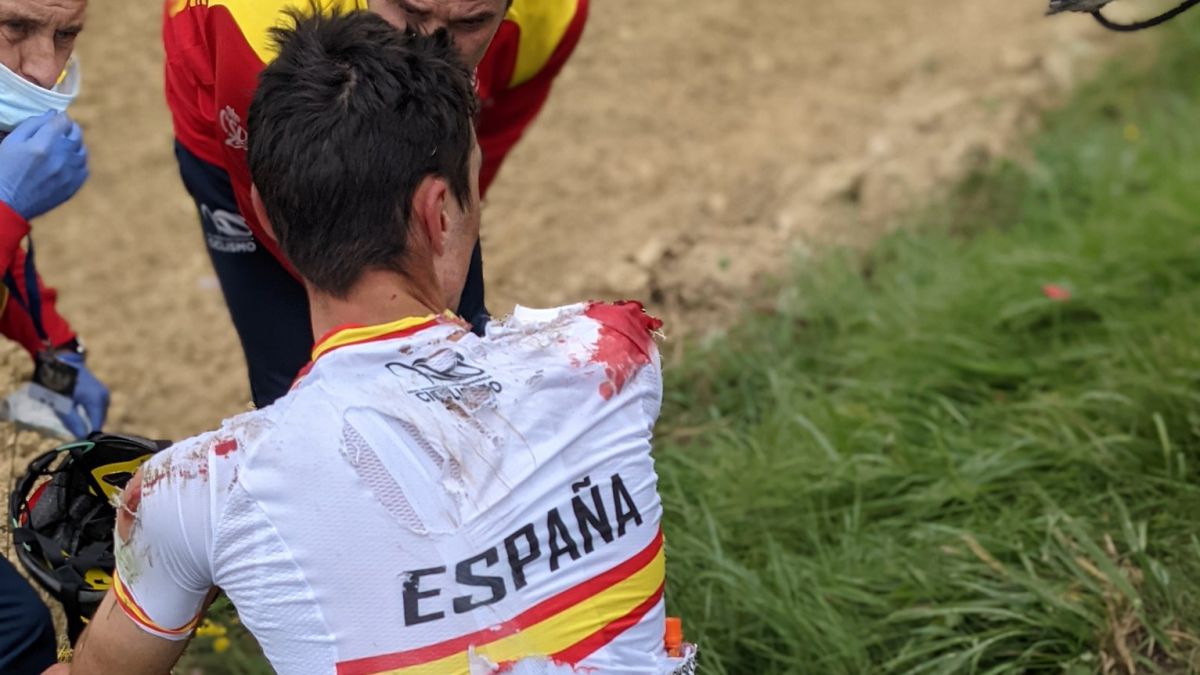 Bad news for the National Team in the Tour del Porvenir (a race that is run by countries). The team leader and the greatest promise of national cycling has had to pay the appointment. Juan Ayuso, UAE Team rider, crashed in the fourth stage. There were 25 kilometers to go to the finish line and he could not continue due to the blow. According to the Spanish Cycling Federation, Ayuso was evacuated to the nearest hospital to undergo different tests. In the first instance, it does not appear that he suffers any fracture, although it should be the doctors who rule it out.
Ayuso was one of the main attractions of the Tour del Porvenir, an event that brings together the main promises of world cycling. Spain worked for the one from Javea, who was only 18 years old, but on the third day he saw time being left due to the fans in the final part (he left this Tuesday at 1'40 "behind the leader). This year, the rider from UAE, has won the Giro sub-23, which caused his team to decide that he should make his professional debut.
Outside the fall of Ayuso, the name of the day was Ethan Vernon. The Briton, who has just participated in the Tokyo 2020 track competition, won the Bar-Le-Duc sprint on a stage without too many surprises. The group controlled well and with 15 kilometers to go, they neutralized the day's escape. In the general classification, the Dutch Mick van Dijke continues as the leader.
General classification
1º Mick van Dijke (PBa) - 12h 56: 22
2º Marijn van der Berg (PBa) - at 7 "
º Casper van Uden (PBa) - at 10 "
10º Carlos Rodríguez - at 1: 40
Photos from as.com