Atlético has a tough competitor for Vlahovic
According to The Independent, Manchester City is willing to go as high as € 175 million for Kane. If Tottenham does not accept, they will go for the Serbian.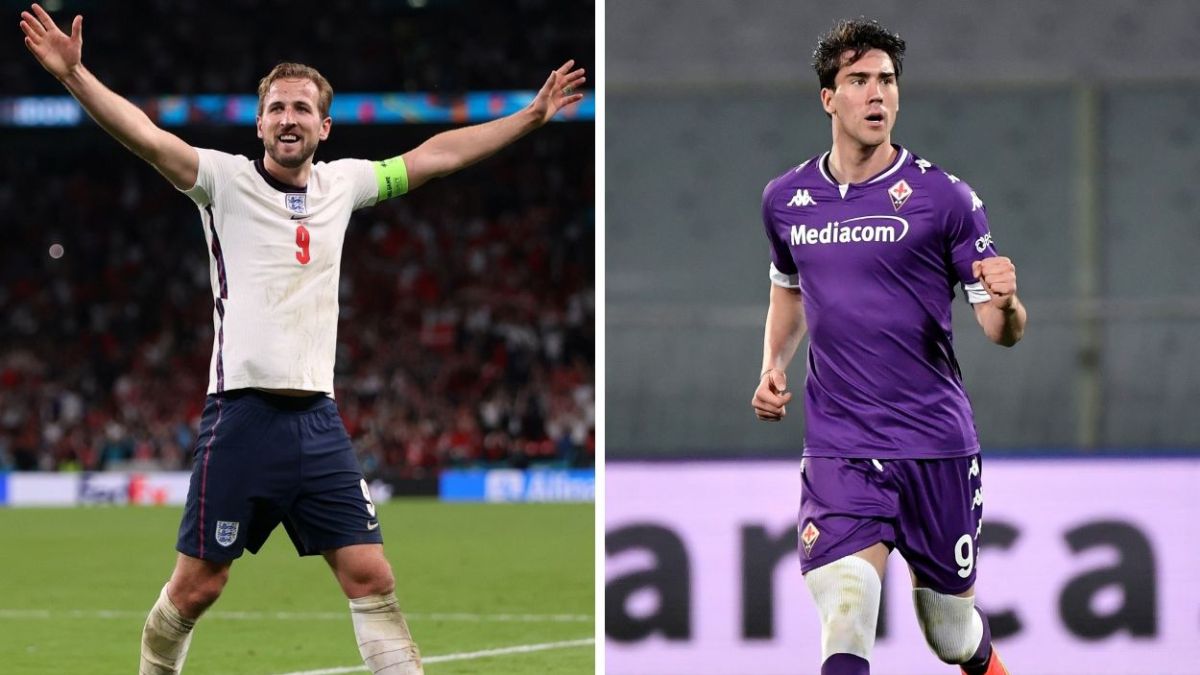 Manchester City wants Harry Kane and is not going to give up. Despite Tottenham and Daniel Levy's refusal to negotiate a transfer for their star footballer, the 'citizens' are preparing one last offensive. According to the British newspaper The Independent, Pep Guardiola's team is willing to reach up to 175 million euros, an amount that in theory will be enough to convince Levy to open a negotiation.
As The Independent points out, it is not clear that the 175 million will be enough to remove Harry Kane from Tottenham, very unhappy with the situation that he is having to live since he had a verbal agreement with his president, but it is a figure for which they can think it. In recent weeks the English media have spoken of offers of about 130 million fixed including different variables, which will be the final trigger for the negotiation. Without variables, and there will be few, there is no signing.
After spending € 120m on Jack Grealish's buyout clause (£ 100m), and making him the most expensive British footballer, City want to take another hit on the table with Harry Kane. At the same time, the citizens have also entered around 70 million euros throughout this market, waiting for there to be some last minute sale.City, a tough competitor for Atlético with Vlahovic
As can be seen, Kane's incorporation into the citizens' ranks is not guaranteed despite the latest mega offer they have prepared. That is why Manchester City is monitoring Dusan Vlahovic, as Rai Sport reports. If this information is confirmed, the English team will become a tough competitor for Atlético de Madrid, which, until now, was very close to taking over the services of the Fiorentina forward.
In the last hours, it has been reported that the rojiblanco team would be willing to pay up to 70 million for the Serbian striker of Fiorentina, so City will not have it easy if they want to sign him. Despite the rumors, the citizen team has not yet prepared an offer for Vlahovic. What is clear is that the name of the Serbian striker is one of the names on the market.

Photos from as.com