Aston Martin withdraws appeal over Vettel disqualification
The mark indicates that "there was clear new evidence of a fault in the fuel system." The FIA deemed the evidence "not relevant" to the case.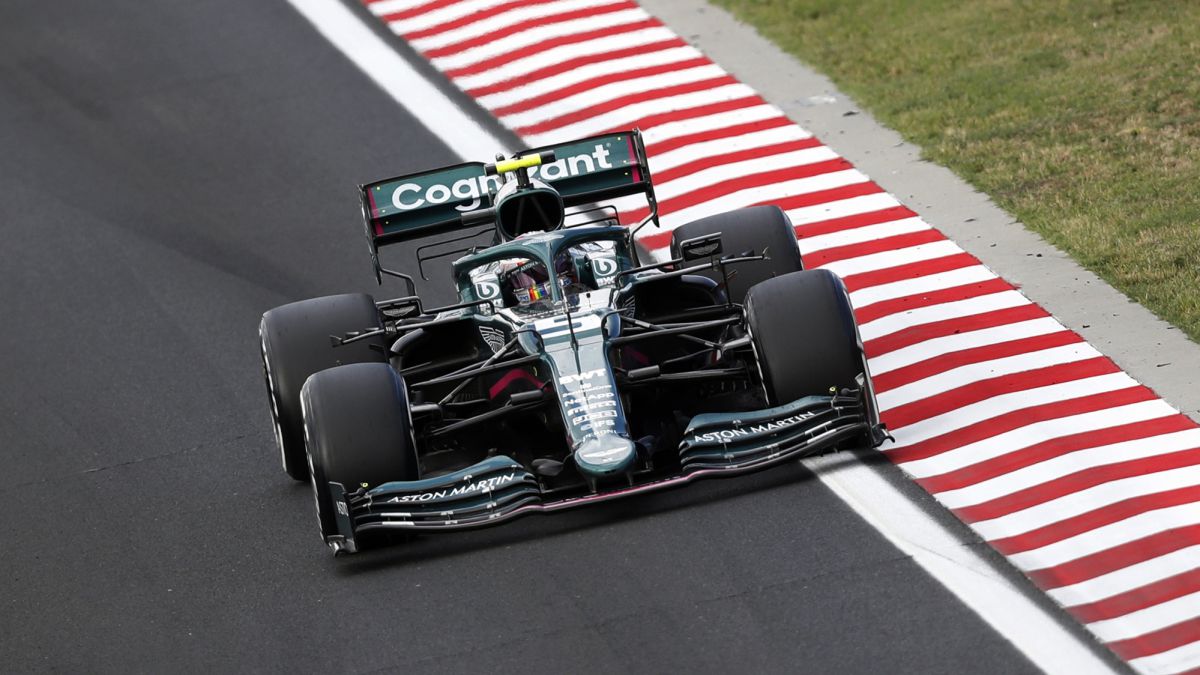 Definitely, Sebastian Vettel will not regain his second place in the Hungarian Grand Prix. The German driver was disqualified from the last race that Formula 1 has contested before this summer break, after the FIA could not extract from his Aston Martin the minimum of a liter of fuel that the car must have in the technical inspections that are held at the end of each championship event.
Before the sanction, the brand made clear from the outset its intention to appeal the disqualification, presenting it only a few days later through a press release in which they indicated "having discovered new significant evidence relevant to the sanction that was not available for him at the time of the decision of the FIA stewards ". Among these tests, Aston Martin indicated that in the Vettel car there was "more than 1.0 liter of fuel in the car after the race, 1.74 liters according to the data." Thus, the disqualification would have been unfair for the German driver.
After the confirmation of this appeal, the brand had been summoned by the FIA stewards for this past Monday, August 9. A day in which these new tests were going to be reviewed by Aston Martin, however, the FIA considered them "irrelevant" as it could not prove that there was more than one liter of fuel left.
From the team, based in Silverstone, they tried to explain that, at the time of the investigation, a technical failure was also discovered that would have resulted in a fuel leak. Therefore, the amount of gasoline was not, far from it, what was expected by the brand at first. But the commissioners considered this explanation "not relevant" as it was "a violation of the regulations" .
Putting an end to this soap opera, the brand studied its position and determined that it was best to withdraw the appeal for the sanction to Vettel and admit the disqualification of the German pilot. This was announced by Aston Martin on its social networks: "Having considered our position and having taken note of the verdict of the FIA stewards that there was new clear evidence of a failure in the fuel system, we have withdrawn our appeal on the basis of that we believe that doing so outweighs the benefits of being heard. "
With this, Lewis Hamilton definitively takes second place in the Hungarian Grand Prix, behind the great champion of the event, Esteban Ocon. Completing the podium, Carlos Sainz maintains third position with his Ferrari.
Photos from as.com