Aston Martin appeals Vettel's disqualification
The Silverstone team is exercising its right to review the FIA decision, after "discovering new evidence", which was not available on Sunday.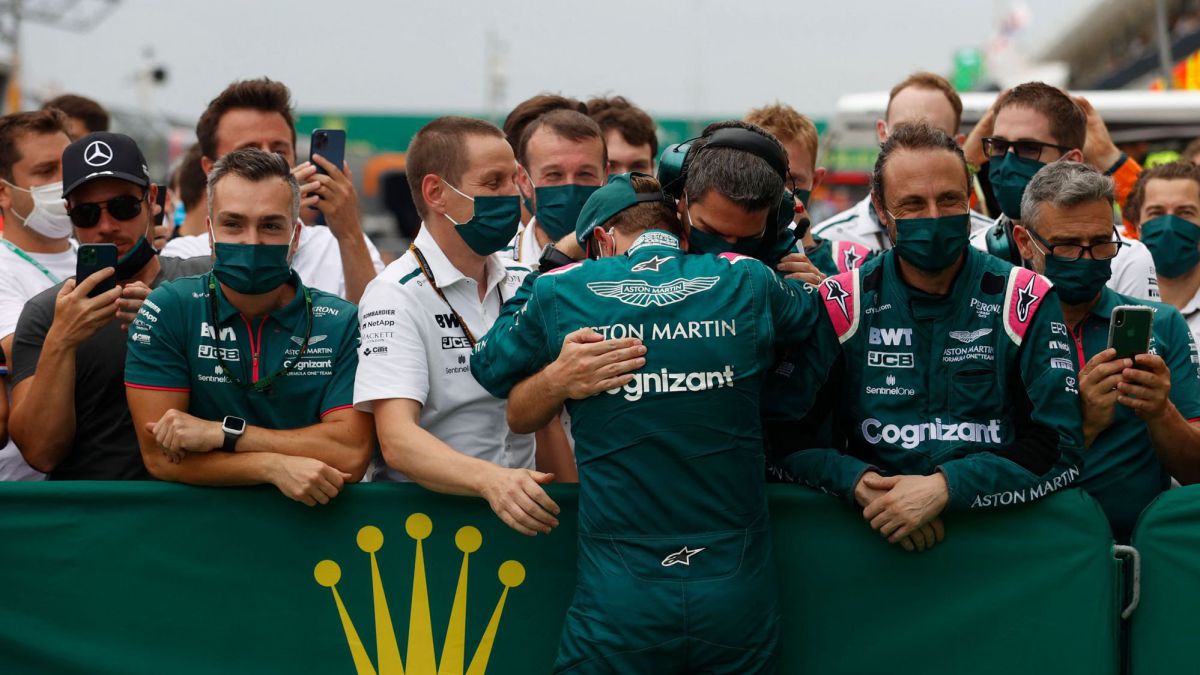 In a hectic fate, Sebastian Vettel climbed to the second highest step of the podium at the last Hungarian GP. The German's high did not last long, and hours later he would be disqualified by the FIA because he finished the race without the liter of fuel necessary to carry out the checks. The decision that raised Sainz to the drawer was not accepted from the outset by Aston Martin, which advised the FIA of its intention to appeal the disqualification. And so it has.
Through an official statement, the English team has reported that they request "a right of review together with the appeal procedure." This would be the result of "having discovered significant new evidence relevant to the sanction that was not available to him at the time of the FIA stewards' decision", according to the statement.
The Silverstone team claims that its driver "was disqualified from the results when a 1.0-liter fuel sample could not be taken from his car after the race (a requirement set out in the FIA Formula One Technical Regulations)". However, now they assure that in the data collected by the team, the fuel was above the regulation: "There was more than 1.0 liter of fuel in the car after the race, 1.74 liters according to the data" .
Furthermore, they hold to the fact that there are no reasons that Vettel could take advantage of the "alleged infringement" committed: "There was and is no suggestion that Vettel's Aston Martin Cognizant Formula One AMR21 car has benefited from an advantage of performance derived from the alleged regulatory infringement ". Now, the hot potato is back in the hands of the FIA, which will have to decide whether the appeals presented are valid or not to reverse the disqualification of the four-time champion.
Photos from as.com