Aprilia has five points left to maintain concessions
Aleix's podium at Silverstone makes Noale's house consume one of the six points it has to maintain advantages in the regulation.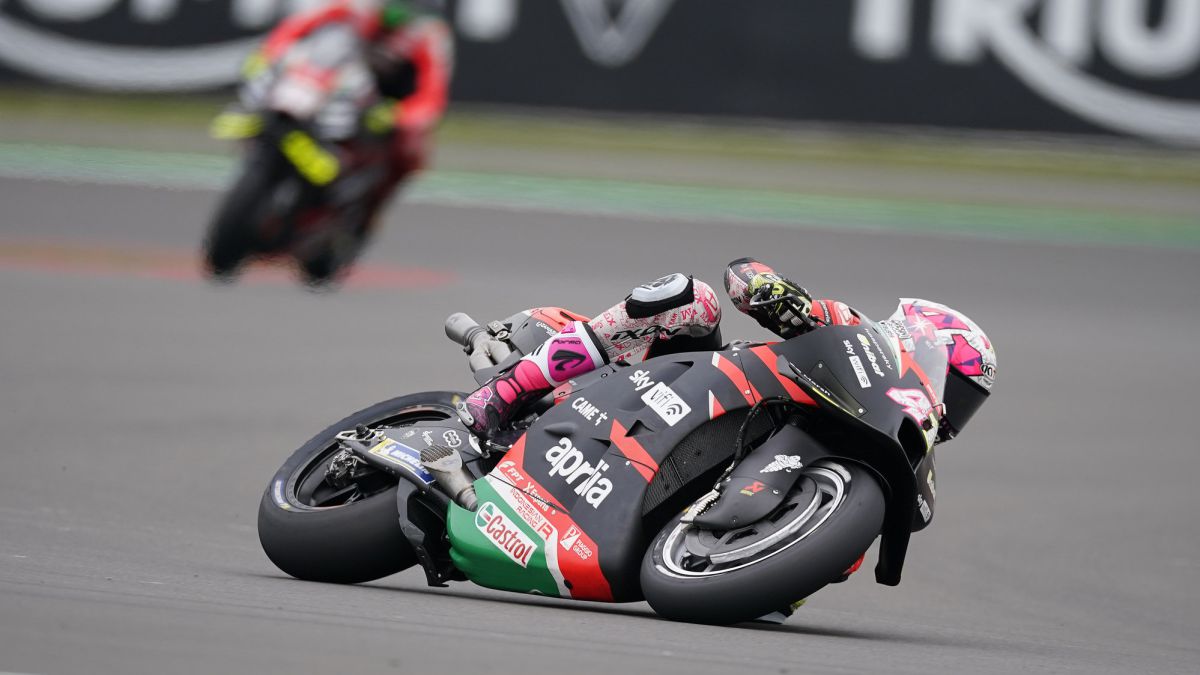 One of the things that Carmelo Ezpeleta is most proud of in the MotoGP World Championship, who manages marvelously, is the fact that there are a variety of brands on the GGPP podium and that those that were technically weaker have grown to match the level . That is something that, according to the CEO of Dorna, is due to the generosity of the great brands of the championship, Honda and Yamaha, which with this way of acting allowed them to discuss their supremacy and podium positions, in this order, Ducati, Suzuki, KTM and now Aprilia, who with Aleix Espargaró's third at Silverstone achieved his first podium in the MotoGP era.
Noale's house is the only one that remains with concessions in the MotoGP regulations and with this third place he has spent one of the six points he had. That is to say, they have five points left to continue enjoying privileges, which they will spend if more podiums are repeated in the future, because victory subtracts three points, the second takes away two and the third leaves you without one.
Those technical concessions are very important and, among other things, they will allow Maverick Viñales to ride the RS-GP next Tuesday and Wednesday at the Misano circuit. Factories with concessions have unlimited training with their official drivers, while teams without them can only train in IRTA training. More importantly, they have nine engines per season instead of seven and, furthermore, they are not sealed like those of the uncompromising teams and can be evolved. And finally, they have 6 wild cards (invitations) per season instead of three.The latter means that Maverick could be a guest rider in the last six races of the season if Aprilia so wished, without having to take Lorenzo Savadori off the bike. Mack is sure to contribute to Aprilia running out of concessions one day as well.
Photos from as.com