Aouar, alternative to Odegaard
The French footballer is presented as a midfielder option for Arteta's team, which needs to cover the Norwegian's march to Real Madrid.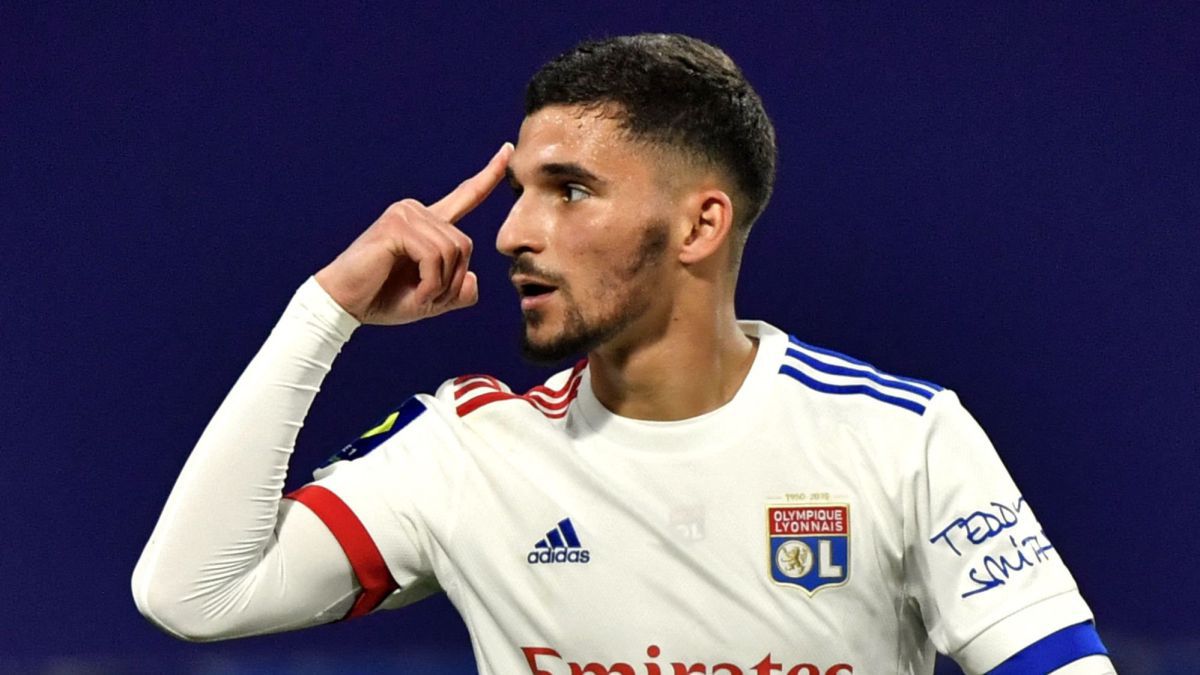 The return after the loan of Martin Odegaard to Real Madrid has left a vacant place at Arsenal with a casting of substitutes of a similar profile. Mikel Arteta's 'gunners' need a '10' with a profile similar to that of the Norwegian and among the options contemplated is that of Houssem Auoar.
The London team already took an interest in the French footballer in the summer, but negotiations with Lyon were not easy. Almost 60 million euros asked the French, an idea that they decided not to accept from the offices of the 'gunner' club. However, this year and according to The Athletic, the Aouar option is more feasible than ever, despite the fact that it does not convince Arteta at all.
Due to the financial crisis in French football, many of the stars of French clubs are available at a price below their market value this summer, and Lyon need to sell to clean up accounts.
Despite the fact that Arsenal had made an offensive to Real Madrid for Martin Odegaard of 50 million, the possibility of signing Aouar for 25 kilos is more than reasonable. The only thing that would not fit the idiosyncrasy of the club is its personality. The Frenchman is a player who has not had a regular performance this year in the French league and some managers of the London club say that it may be difficult to motivate the player in the face of games against more modest teams.
The main desire has been Maddison and Odegaard, but in view of how complicated these operations are, the French is the one that sounds louder, although not convincing. They asked for 60 million for Maddison and Real Madrid is not willing to let the Norwegian go on loan. On the balance, the desire (Odegaard) against the economically profitable (Aouar), and in the Arsenal offices they do not know what to expect. They have a lot of work ahead of them.

Photos from as.com