Antoñín, Málaga's double savior, returns to La Rosaleda
Both Granada and Malaga have made official the loan of Antoñin, who is the ninth Malaguista signing this season. Return of the youth squad.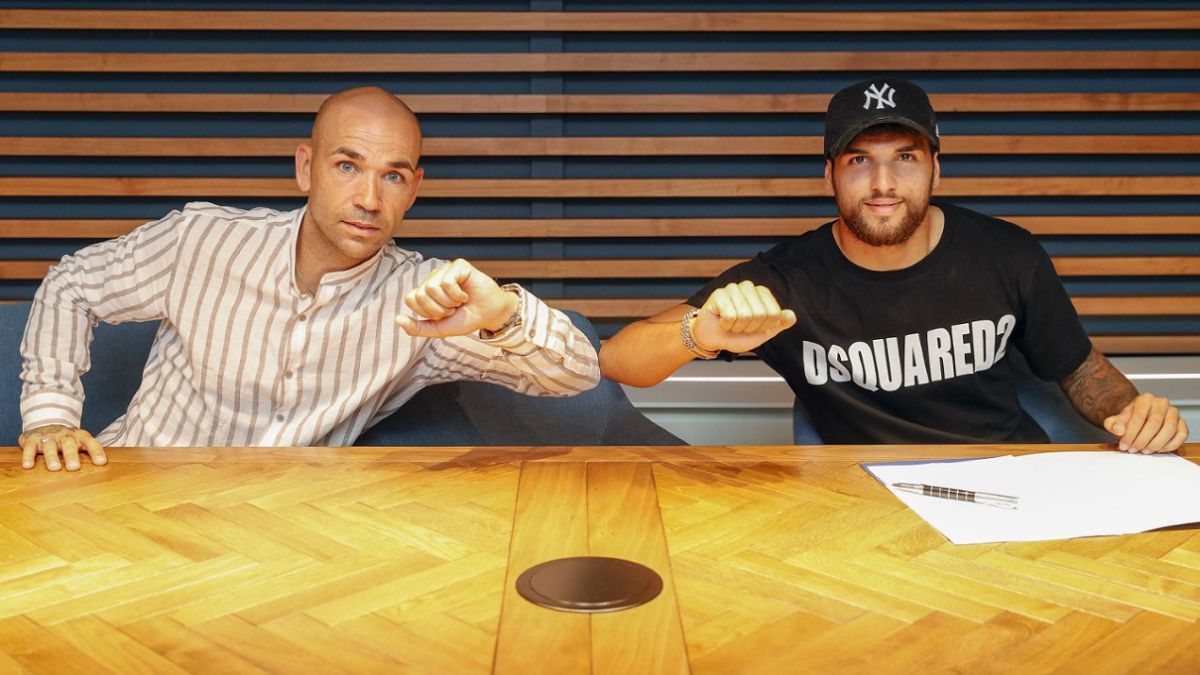 José María Muñoz, Malaga judicial administrator, is one of those who think that "if it weren't for the transfer of Antoñín to Granada we would not be here." The sale of Antoñín took place on February 24, 2020 and was the second thing Muñoz did after receiving from Judge María Ángeles Ruiz the mission to save the club from the delirious and absurd management of Al Thani. His first decision was to fire American CEO Richard Shaheen.
Antoñín made the jump from Third with Víctor Sánchez del Amo in a Málaga with only 17 chips and many problems. On January 14 of that year, the day Sergio Pellicer made his debut as a coach, Antoñin scored a goal against Ponferradina that laid the first stone for an unpredictable salvation. His pass to the Granada team was put out of the transfer market because Neyder Lozano was injured. Without that fortunate operation, Málaga would have been 'another Reus case' because the money was not enough to finish the season and LaLiga did not stop pressing. That is why we say that Antoñín is Málaga's double savior.
After scoring a goal with the Los Cármenes team, he went on loan to Rayo where he scored seven goals. Despite the fact that he gave up his vacation to try to convince Robert Moreno, the competition from Carlos Bacca, Luis Suárez and Jorge Molina was too much for a footballer who needs minutes to file his training.
After some negotiations where the player put his desire to return to Malaga above other options, both Malaga and Granada have announced the loan agreement for this season. This makes him the ninth signing of the malacitano team so far this year. The other eight are Dani Martín, Peybernes, Javi Jiménez, Paulino, Ismael Gutérrez, Brandon, Genaro and Cufré. We can also consider Jozabeb as a signing who, after finishing his loan period from Celta, rescinded his year of contract with the Vigo entity to return to Malaga.With the signing of Antoñin, Málaga is waiting to incorporate another striker while finalizing the possible departure of Benkhemassa to Zamalek in Egypt and awaiting offers for Alexander González.
Photos from as.com