Another return to Movistar Estudiantes: Nacho Martín
The power forward from Valladolid (38 years old and 2.02 m) played in the collegiate team for two seasons, from 2014 to 2016. He is the third reinforcement for the next season.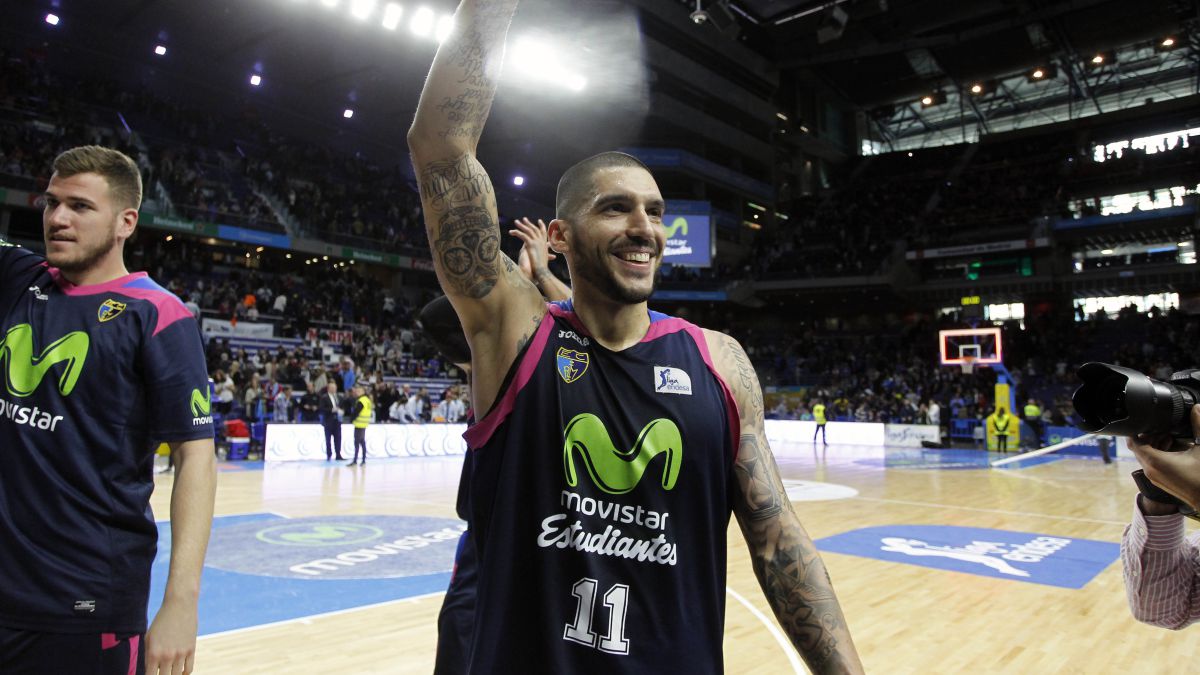 Another return to Movistar Estudiantes. The college team announced this Thursday its third signing for next season after those of Javier Beirán and Johnny Dee: Nacho Martín. The power forward (38 years and 2.02 meters) returns to Ramiro, where he already played for two years (from 2014 to 2016), and to the Endesa League: last year he played the LEB Oro with Valladolid, the city in which was born in 1983 and in which he enjoyed one of his best stages as a player: two awards as Player of the Day (17 and 27) and one of the month (March) in 2012-13.
His departure from Estudiantes in 2016 was not pretty. Not for him or for anyone in the club. The Ramireños reaped their second decline in the ACB after falling on the last day against Acunsa GBC. Finally, the students continued in First because of the promotion fee that the LEB Oro teams could not cope with. Of course, their contribution during their two years was excellent: 13.7 points and 6.2 rebounds for 14.8 in 62 games played.
Nacho Martín's career
The power forward's career began in Valladolid and continued in Barcelona, a club he arrived at when he was only 12 years old and with which he made his debut in the Endesa League in September 2002 against Urbas Fuenlabrada. That season, the Barça team raised their first Euroleague with a squad made up of such relevant names as Bodiroga, Navarro, Femerling, Fucka ... "It was learning a lot, but, above all, enjoying all the training sessions, participating more or less, being surrounded by so many stars ", he recalled in 2014 in AS how was that stage.
After Barcelona, a hard road. Four of his next five seasons were between LEB Gold and Silver, with a small chance at Granda at ACB. But in the end, he established himself in the elite for seven years in a row: Valladolid, Gran Canaria, Estudiantes and Andorra. His last forays into the Endesa League were at Casademont Zaragoza (2018-19) and Coosur Betis (2019-20). With the Aragonese, he even achieved a new award for his record as Player of the Matchday 26.
Between rap and 3x
Martín is passionate about hip hop music: in 2018, he released his first album, MartinGang, in which artists such as Wase, Johnny Doc, Styla J, DJ Tillo and even Trey Thompkins, ala- collaborated. American pivot of Real Madrid and a great friend of Valladolid.
And also 3x3 basketball. Spanish international of the modality, he won the Herbalife 3x3 Series in 2019 with Bàsquet Girona, a title that he is trying to defend this summer: he won the Madrid tournament and finished second in the Marbella tournament. It occupies 269th place in the FIBA world ranking and 7th in Spain.
Photos from as.com