Another contempt for Mbappé
The promotional images of the Parisian club relegate the French to a third place, after Messi and Neymar. It already happened to him previously with the Brazilian.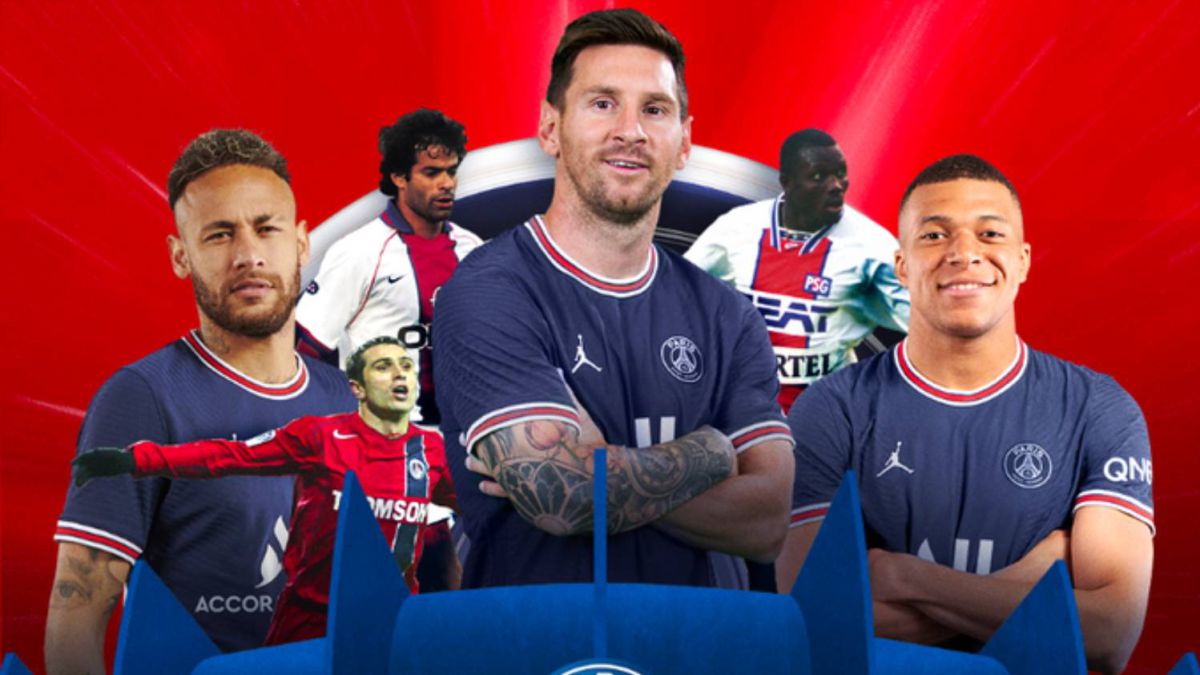 Real Madrid is still waiting for an opportunity to approach PSG with the intention of negotiating the signing of Kylian Mbappé to land at the Bernabéu this summer. But for the moment, that door does not open: PSG refuses to consider selling the Frenchman, despite the fact that his contract ends in June 2022, a year from now, and therefore he will leave for free at the end of the season that has just begun. , because your intention not to renew is firm. Madrid hopes that PSG comes to its senses and also that Mbappé maintains his intention of reaching the white team until the last moment, spurred on by the signing of Messi by the Parisian team, which has diminished his prominence and hierarchy in the dressing room and in the face to the fans. In fact, the PSG does not hide the displacement of forces that the Argentine has produced.
In a poster distributed on PSG's social networks to promote the tour of the Parque de los Príncipes stadium in Paris, the French team uses its three main stars as an advertising claim, placing them as if they were a podium: in the center and Higher than anyone, the newcomer Messi appears, a gold medalist; on the left, with the silver, Neymar; and in the bronze, to the right and with less height than the Brazilian, Mbappé. A small gesture that shows how the Frenchman has regressed in the hierarchy of PSG with the arrival of Messi, a matter that for him is not at all minor.
Mbappé himself already claimed in 2019, in the French football awards after finishing the 2018-19 academic year and after collecting three awards (Best Player in Ligue 1, Top Scorer and member of the Ideal Once), more prominence for him: " I think it is time to take more responsibility. Perhaps in Paris I will be happy, but perhaps in another place also with a new project. It is the message I wanted to send. " However, the club has gone in the opposite direction since then: it renewed Neymar, reinforcing his figure, and now it has brought in Messi, which further displaces Mbappé.
In any case, it is not a new phenomenon for the Frenchman either, who previously saw how PSG pulled on Neymar long before him to launch his image to the world, perhaps because of the potential that the Brazilian can have in his country (more than 200 million inhabitants) and throughout South America, while the French cracks market is widely distributed: Benzema, Pogba, Griezmann ... In the previous poster promoting the tour of the Neymar stadium, he already appeared with a much more important role than Mbappé, as well as on the posters around the stadium. That signage is now the almost exclusive property of Messi.
Photos from as.com