Anna Cruz explodes against Mondelo: "The abuse of power turned into humiliation"
Anna Cruz, who left the National Team on January 11, comes out in defense of Marta Xargay and charges against Mondelo in an interview in El País.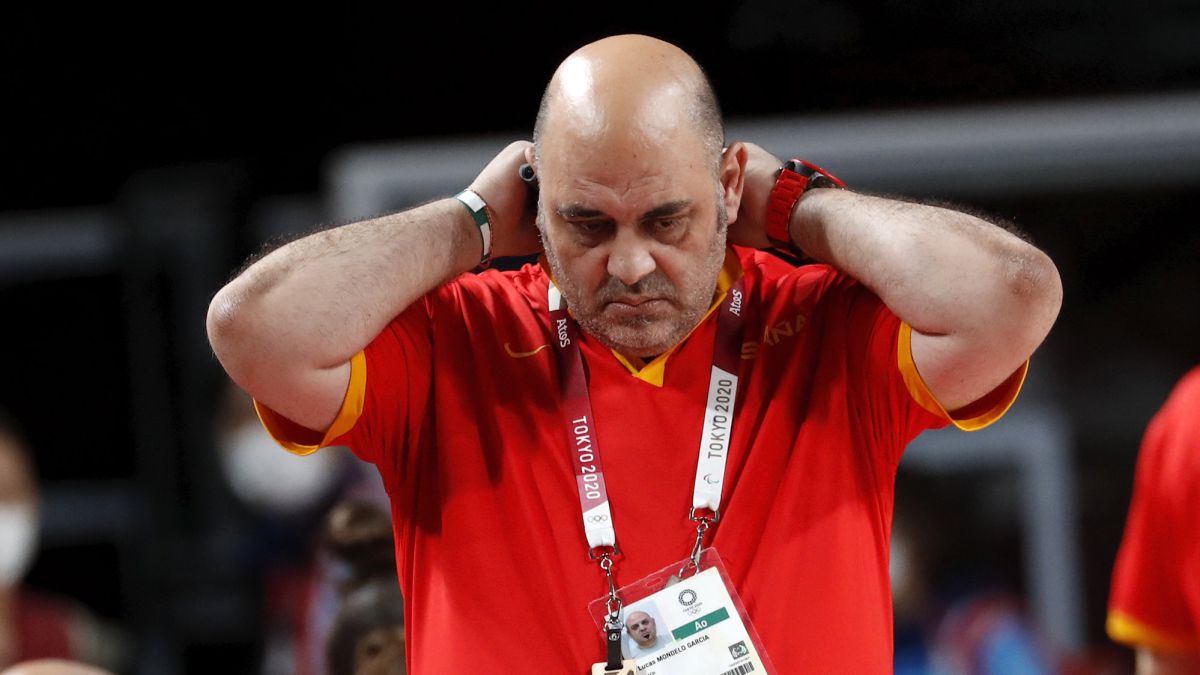 The situation has exploded. The dismissal of Lucas Mondelo and the accusations of Marta Xargay have opened a chapter full of controversy that affects the players and the Spanish Basketball Federation (FEB). But it all started on January 11, when Anna Cruz, a historical member of the National Team, said goodbye to the Spain shirt, arguing that it was no longer a family. Now, some time later, Cruz has broken his silence to support his partner and has railed against Mondelo in an extensive interview in El País, in which he recounts specific situations and talks about some of the bad behaviors of his former coach.
"Before everything I have experienced turns bitter, I prefer to separate our paths. I also have power, the power to decide who I work for and who I don't. It has done a lot of damage to people who have taken chestnuts out of the fire more than once, "said Anna Cruz, responsible for some key moments of the winning cycle of the women's national team. The player did not want to go into details, but after what she experienced with her partner Marta Xargay, she has accused Mondelo of "abuse of power" and even "humiliation" .
"It costs a lot to reach the elite and it is very hard to have to leave because one person makes your life impossible," explains the Barcelona forward in the interview with El País. "You do it to save your health. His continued psychological abuse caused me stress, anxiety, depression… it led me to leave the National Team and to live a very difficult process ", says Anna Cruz.
The Spanish player also coincided with Mondelo in the Russian Kursk, although two years before Xargay. And he has repeated the accusations of his partner: "He used the weight as a strategy of pressure and harassment, not of medical control. His fuss behind the scale was public derision. As if my Russian companions did not understand him. It has sunk many players. He didn't catch me there, but he was undermining me in other ways. "
"The demands of elite sport cannot be carried out with the rest of the values. Not everything goes to win and winning cannot justify everything. Saying enough has to be normalized, not always swallowing. It is not worth everything. I hope no partner ever has to experience this deal again. We love to compete and we overlook intolerable things. Medals and titles do not have to be so expensive, "Anna Cruz continued.United against Mondelo
The Catalan has related how the situation has evolved: "At the beginning of this journey we were a very united group, also against him, because we all suffered it. We became strong with each other. But over time, he cemented that need for conflict he has to develop his leadership and began to foster insane competition within the team. Exposing yourself to obey someone who makes your life impossible is very hard mentally. If you do not laugh, thank you, you will be labeled as problematic. This is still a job and these practices are workplace harassment. "
After the pandemic, Cruz needed psychological help to return to training with the National Team, something he also did after overcoming a knee injury: "The personal and professional disrespect that I suffered at that concentration were very hard. I went from making the void to disqualification in front of everyone. The abuse of power turned into humiliation. I even had to defend myself against issues in my private life. The anxiety attacks that I suffered those days led me to say enough. I couldn't take all that shit anymore. " Everything was triggered in a friendly between players from the National Team (they were divided into two teams) televised on Teledeporte in which Mondelo did not stop with his players. They defined it as "a trauma" .
The shocking statements of Anna Cruz are just one more sample of everything that is happening within the FEB. The situation is practically uncontrollable and new testimonies against Lucas Mondelo keep coming out. Cruz, Xargay and Nicholls are no longer in a team that is gradually destroyed, and that has failed both in the European and in the Olympic Games, in a very hard year, once again marked by the pandemic and also, it seems, by the behavior of Pin it to your players. A new testimony in a farce that seems to have no end.
Photos from as.com