Ancelotti: "Today the defense failed"
The Madrid coach regretted that his team did not go well in the second half and considers that "we have lost two points."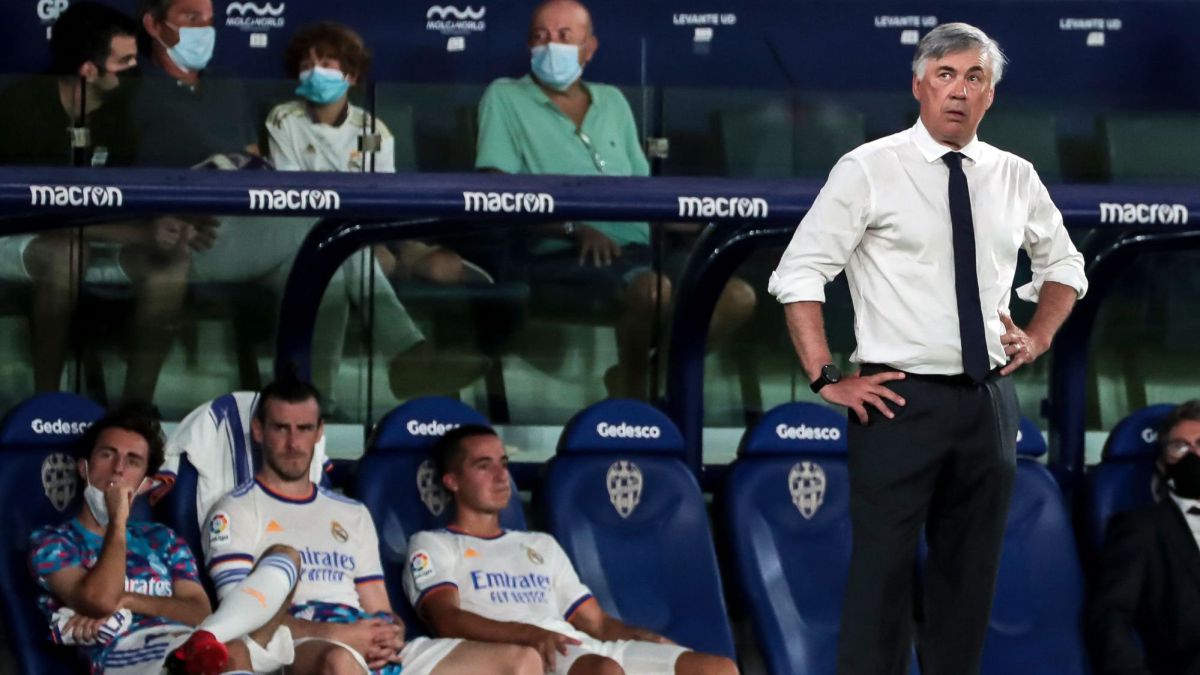 The Madrid coach analyzed the match before the cameras of Movistar LaLiga and was upset by the defensive failures of his team.
Define the match: "Crazy match. We have controlled. It cannot be the fact that after the well-controlled part, we enter the second a little lazy. We have given away two points, after a good first half. Defensively we have to improve. "
How do you explain the beginning of the second part ?: "It is difficult to explain. I have told the players that even if the game is well controlled, one detail can change the game. They with more courage, we with a little more fear ... We leave with a little bad taste. Because of how we had played the first half, we had to win. We had to be more vigilant in the defensive phase. We have a lot of quality, the defensive commitment is the key that we have to work on. "
Why did you change Isco ?: "The line-up is what starts the game, never what is going to end. I want to use the five gears because I can bring in cooler people. Asensio has done very well for me. Isco, Gareth and Hazard played a good game. "
Finishing efficiency of the team and Vinicius: "He is doing very well. In two games he has scored three goals. It is a very important piece for us. He is young and I have a lot of confidence in him. In these two games he has defined very well, I hope he continues ".
How are you going to fix the defensive compromise: "It's just a problem of sacrifice and concentration, not of quality. If we have a problem there, we all have to sacrifice ourselves and all be focused. "
Subsequently, the Madrid coach addressed the media in the press room.
Real Madrid coach Carlo Ancelotti undoubtedly highlighted the role of a Vinicius who is making merit to be a starter, with three goals in two games, but was left with the need to improve in defense after 3-3 against Levante .
"Vinicius has quality, it is important, a great scorer I don't know, he likes to play on the wing. Inside the area it is more complicated for him, but with the quality he has he can score many goals from afar and in one on one", said at a press conference.
The coach of the Whites appeared after the draw on the second day held at the Ciudad de Valencia happy for the Brazilian but not with the errors behind in the second half. "It is not important to start a game, it is to determine it, and Vinicius has done it with his quality," he said.
"The first half we did well. The second half we did not enter with a good attitude, in one minute we conceded a goal and in the second the team was not compact either. More defensive commitment means that we all have to work on the same thing" added
"I don't give so much importance to starting the game. I have a very good squad, the problem is not in scoring goals. The problem is not if Vinicius scores, I take it into account. What has failed today is the defense," he concluded. EP
Photos from as.com