Koeman has already used the Busquets-De Jong-Pedri trio in 30 games (19 wins, 5 draws and 6 losses) and has no intention of touching it this season.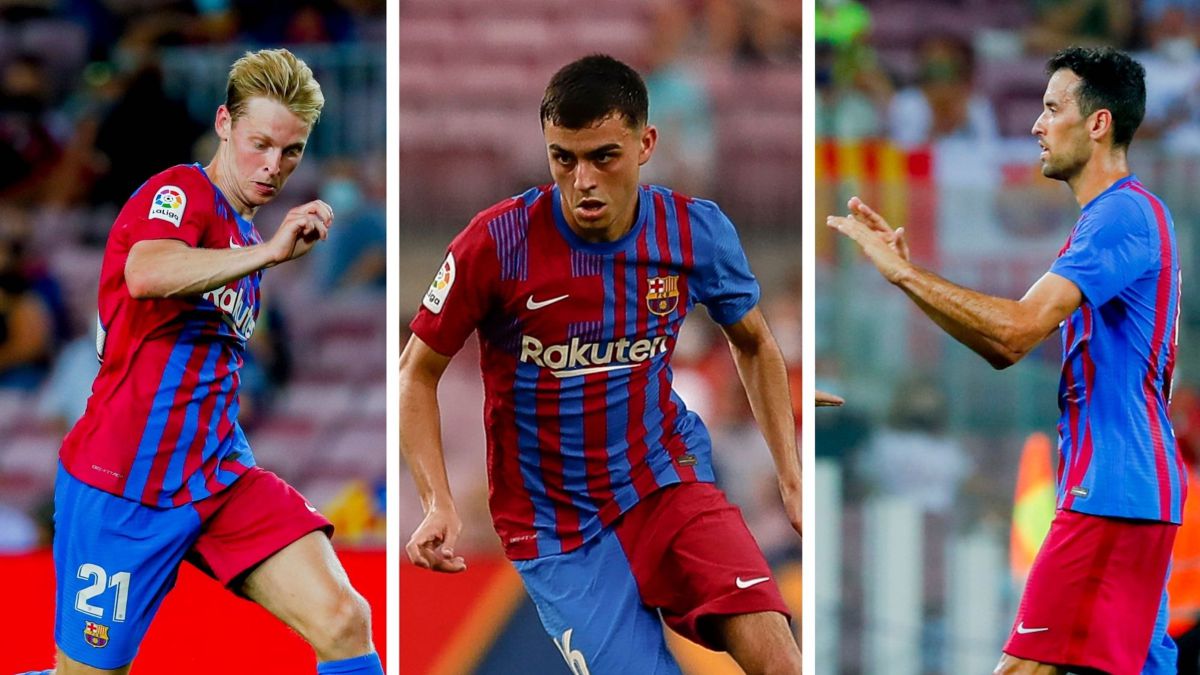 Busquets-De Jong-Pedri. Surely, it is one of the most recognizable of Koeman's Barça. The triangle has played in 30 games since the start. Beyond the results, 19 wins, 5 draws and 6 losses, the conclusion is that he has established himself as an untouchable midfield. Also unsuspected when Ronald Koeman arrived.
Two sides of this triangle had no theoretical place in Ronald Koeman's early days as Barça coach. The Dutchman's first bet for the 4-2-3-1 seemed aimed at a double pivot that would be formed by De Jong and Pjanic, just arrived from Juventus. The time of Busquets seemed to have passed after 2-8 in Lisbon. But it took Koeman a short time to understand that Busquets was untouchable. The one from Badia started playing alongside De Jong in that system. Pedri, arrived on tiptoe from Las Palmas and without a safe place in the first team, began to appear in the second half and do better and better. After a match against Juventus in Turin (0-2) he became untouchable. Sometimes he turned on the left wing, others on the right (it did not work against Madrid) and others in the center, he was looking for his place.
Finally, and it was with the 4-3-3 or the 3-4-2-1 that ended the season, Koeman fitted the triangle. Busquets was installed as a midfielder in position, De Jong consolidated himself as box to box with outstanding matches such as the Copa del Rey final and Pedri was the setter of the Barça game together with Messi. With the three center-backs, however, De Jonb's position varied. At times he was free, forcing Pedri to delay his position; others, the Dutchman played a midfielder
The return to 4-3-3 will give the triangle a more recognizable tone this season. Nobody, in addition, threatens its stability. Koeman doesn't believe in Pjanic or Riqui Puig; Sergi Roberto will be a resource and the young Nico and Gavi will have a secondary role. Only Ilaix seemed in a position to get something else going this season, but the hassle of the renewal has left him without options, perhaps forever. Busquets, De Jong and Pedri appear, then, again as untouchable. Sergio showed last season that he is still for elite football; De Jong took the definitive step forward and, if he is able to rest, Pedri seems in a position to improve the performance he gave last year. With more doubts in other positions in which there are not so many indisputable, this is the untouchable triangle of Barça.
Photos from as.com