An injury can cost a 35 million sale to PSG
Mauro Icardi was on the starting ramp and, according to 'Sky Sports', several clubs asked for him, but a mishap in the shoulder can change everything.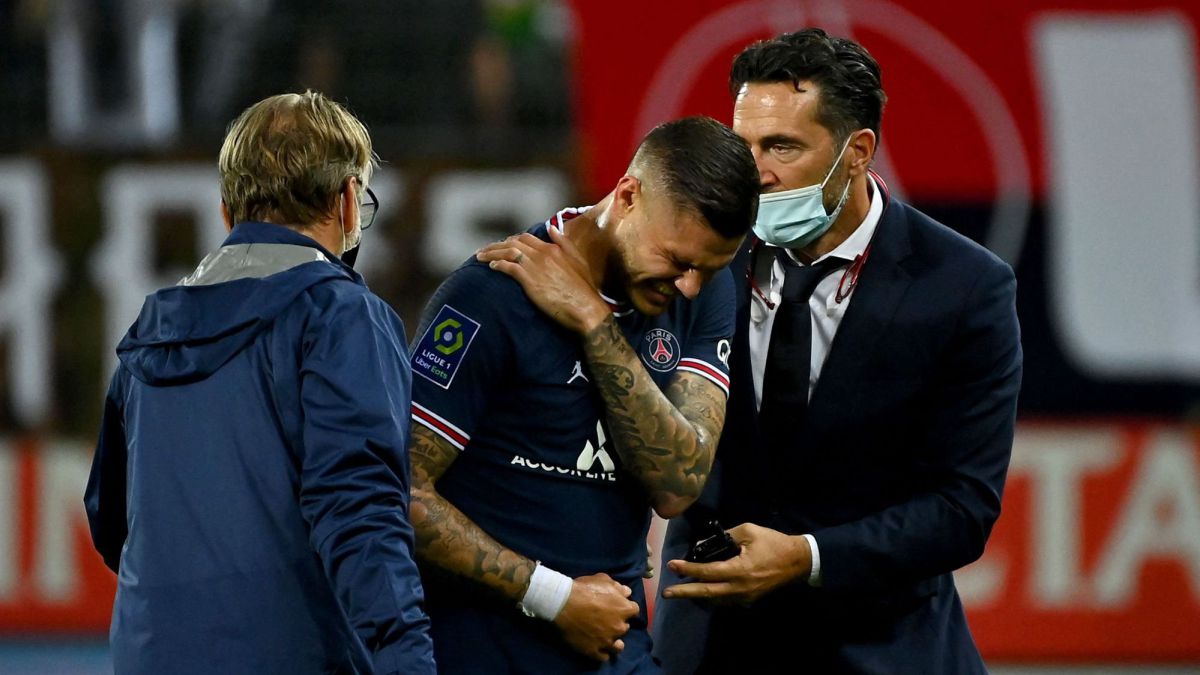 At PSG they buy and sign with solvency, which gives them the economic muscle that supports them, a quick look at the section of registrations this summer serves as an example, but when it comes to selling they have more problems. There are several players on the starting ramp, but Leonardo does not receive the proposals he needs to cash with them. One of those involved in the 'cleaning up' of the club is Mauro Icardi, whom, according to 'Sky Sports', they would have already put a price: 35 million euros.The Argentine forward has seen the door in two of the first three Ligue 1 games, but when Neymar and Messi join, their timing will be drastically reduced. But that scoring nose that he maintains intact makes several clubs interested in his incorporation, adds the aforementioned media. A return to Serie A has always appeared as a potential destination, but now it is not clear that the striker can leave the French capital. The reason? An untimely injury.
The Rosario withdrew from the crash against Brest on the last day with a sore right shoulder, after a fall in the last minutes, something that could frustrate any possibility of a transfer. And, as Pochettino himself recognized after the game, the injury "does not look good", although he expressed his hope that it would only be a scare. The tests will determine the extent of it, but now that Leonardo seemed to find buyers, he must face a new setback.Roller coaster in Paris
Icardi won two years ago that PSG will execute the purchase option of 50 million that appeared in the transfer agreement closed with Inter. His 20 goals in 34 games sent Edinson Cavani, the entity's top scorer, to the bench. Last year, Moise Kean, on loan from Everton, paid him in the same coin and between the Italian's success and the occasional physical mishap he lost his leading role. Even so, he managed to score 13 goals in 28 games.
This season, faced with the flood of casualties, he began the course as a starter and responded as he almost always does, scoring goals. Now, with the market entering its final stretch, an injury could deprive him of finding a destination that will serve as a springboard to regain his role as the team's star striker ... and it could cost PSG the 35 million euro income that they would be more than welcome to balance the accounts.
Photos from as.com