The National Team falls in the quarterfinals of the U19 World Cup against an imperial US team. The resistance lasted one half. Clark, with 17 points, leader.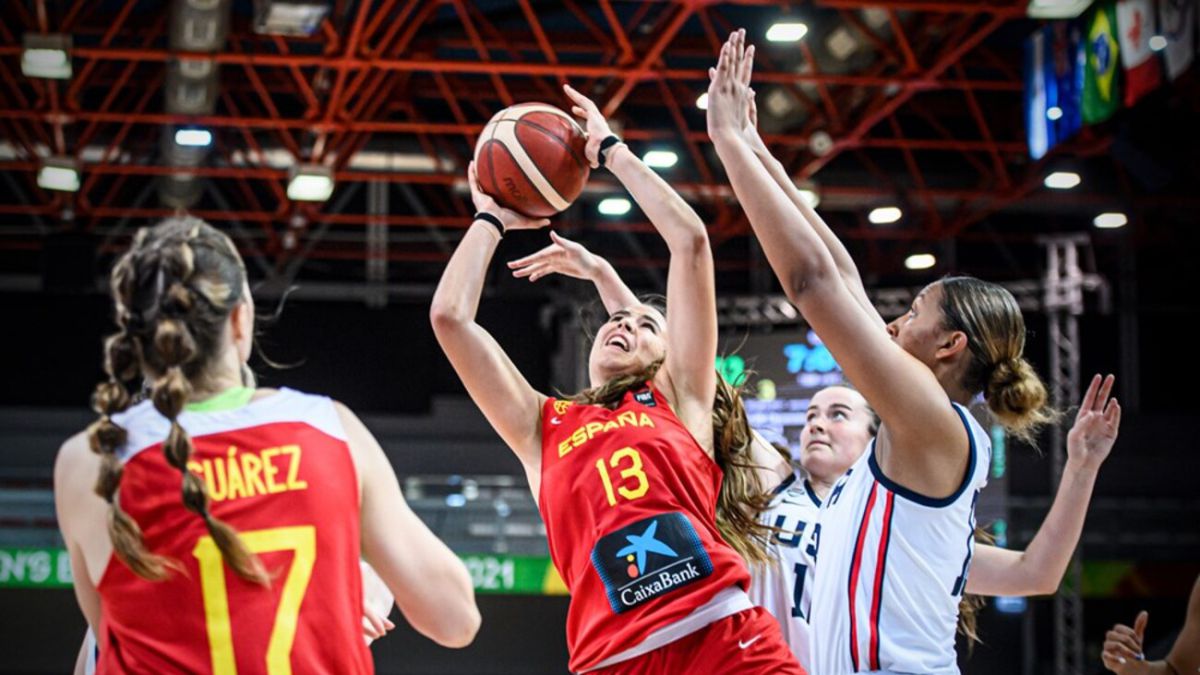 Closeness and distance. Again and again until a cruel outcome. Far far away. Exercise of faith for Spain, which had it all and resisted as far as it could (98-64). The more the Americans distanced themselves, the more those of Mario López were squeezed. So, however, when the marker was compressed, a new pull seemed to undo all the previous work. Until exploding in the third set, with an authoritarian 29 to 14. The talent is immense, but the wall in front was superior. You could compete in circulation, intensity or creativity, but not in a physique that, from the beginning, made the gap clear. One that, with the passing of the minutes, grew to that limit in which, beyond the sporting difference, emotional punishment is added.
With all this, the U19 World Cup will be dismissed. Inevitably, with the bitterness that leaves all bulging defeat; but, at the same time, with the, also inevitable, feeling that there is a future. And a lot. Before, they had added three victories and a single defeat, against France. The quarterfinals were the end today, but not tomorrow. Insurance.
The script, at least for the first part (50-35), left room for hope. A partial 20-4 from the start made one fear the worst. At that moment, however, the claw appeared for the first time. One that characterizes this team and that, throughout the tournament, has been shown as one of the hallmarks. Against Japan, in the round of 32, they had to go down to the mud, in a tough game that was reached by losing the last quarter, and it was shown that, there, few teams are more dangerous.
Today, however, the final melee was impossible. It is for (almost, not to venture excessively) anyone. Before Spain, four others had fallen. And in a very tough way: from 37 to 96 on the first day against Italy to 129 to 45 against China. In between, 99-59 against Australia and 36-97 against Egypt. Final and terrifying. 244 points in favor of difference that, on average, materialize in victories by 61 points on average. They are contributed by players like Lauren Betts, a pivot of undeniable 2.01 above. In Spain, the maximum opposition in the heights was the 191 cm of Gisela Sánchez, who could finish with 13 points, but only 2 rebounds. For Betts it was 8, in addition to 16 points. All this, under the direction of Caitlin Clark, unstoppable until his 17 points. To them, and to Diamond Johnson (13 + 2 + 4) or Sonia Citron (15 + 7 + 3), an attempt was made to oppose an effervescent Claudia Contell (20 + 2 + 3). But ahead was that wall. Surely the highest.
Photos from as.com