Amaro Antunes is proclaimed winner of the Tour of Portugal
The Portuguese cyclist conquers for the second consecutive year the Tour of Portugal. Antunes finished 10 seconds ahead of Mauricio Moreira, who fell.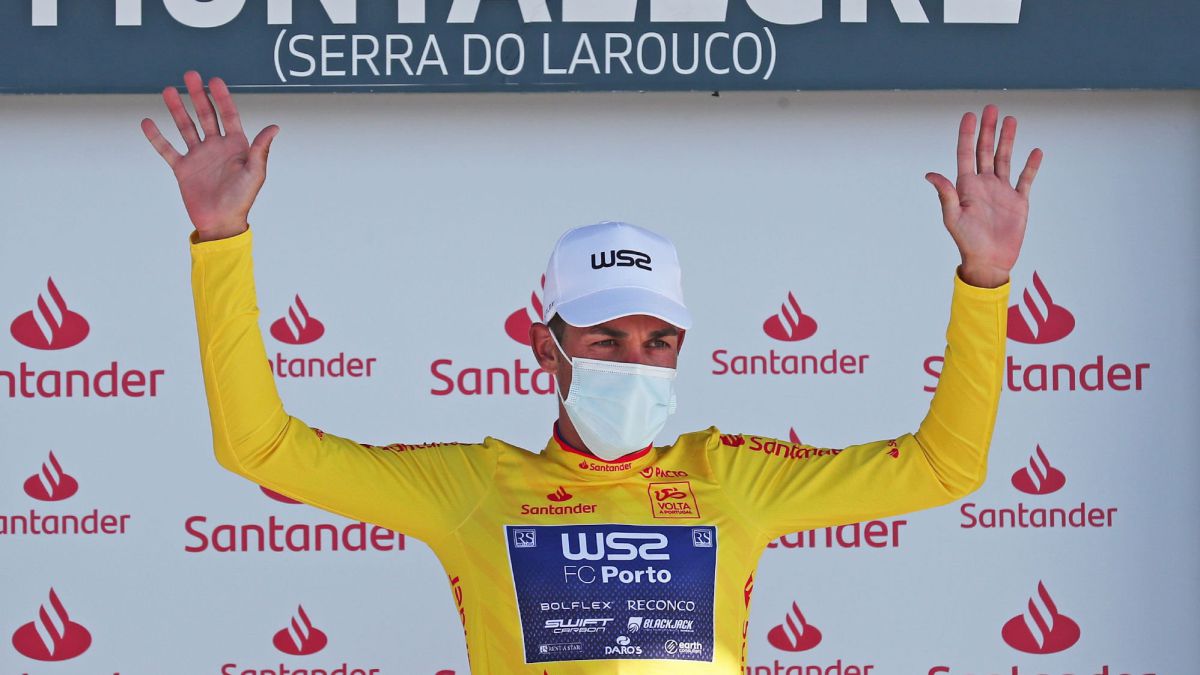 The Portuguese Amaro Antunes (Porto) was proclaimed the winner of the 82nd Volta a Portugal today after the last stage held in Viseu, a time trial in which the Uruguayan Mauricio Moreira (Efapel) was second and, had he not fallen, he would have had options to snatch the yellow jersey from the Portuguese.
In fact, Mauricio Moreira, who was 42 seconds behind the leader, Amaro Antunes, before today's stage, managed, despite the crash, to put 30 seconds on this day's time.
Today's last stage was won by the Portuguese from Efapel Rafael Reis, 12 seconds behind his teammate Mauricio Moreira.
In this way, Amaro Antunes wins the Volta a Portugal again, since last year he was proclaimed winner of the "special edition", which, due to the pandemic, had fewer stages than usual.
The overall podium is completed with the Spanish Alejandro Marque, 1 minute and 23 seconds behind the leader.
Photos from as.com