Álvaro Bautista looks at other teams
The Spanish rider admits that he has received an offer from another structure and his decision will depend on what Honda does: "It is not 100% sure that I will stay."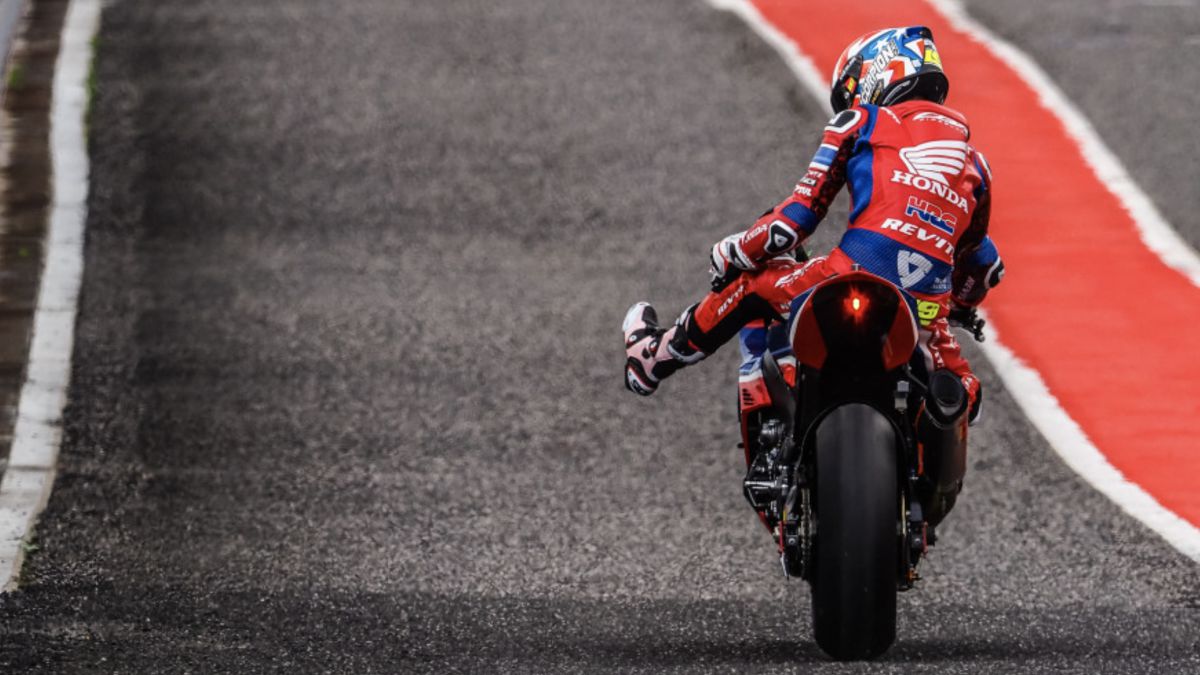 Two weeks ago I ruled out the option of returning to Ducati and bet on Honda, but Álvaro Bautista seems to be reaching his limit. What sounded like the beginning of the negotiations for a renewal could be twisted, doomed by the lack of results for the Spanish. And it is that there are already two seasons that the Talaverano has been betting on the new project of the brand with the golden wing in WorldSBK and, so far, he has not been able to get on the podium. In fact, a fifth place at Assen is the best he has achieved in two seasons.
Like Pol Espargaró in MotoGP, Bautista has insisted to the brand on the need for new parts and updates to be able to continue working Or, at least, to continue developing in this project that one day he took with strength. But the passivity of the brand could be leaving the Spanish's patience against the ropes. And it is that, at 36 years old and near the end of his sporting career, the Honda feels that he still has the potential to fight for a title or, at least, continue winning races, as he did with his arrival in Superbikes of Ducati's hand.
Back then, the Spaniard dueled with Jonathan Rea as soon as the season started. He won 16 races in 2019 and was a WorldSBK runner-up in his debut season. Quite the opposite of what he is experiencing in 2021: he is eleventh in the world championship after playing 18 races, with 84 points (182 points behind the Kawasaki rider) and with a fifth place as his best result. This past weekend, in Most, he could only be seventh, with no option to reach the group that led the race due to lack of rhythm.
In view of this situation (and with a contract that ends on December 31st), Álvaro Baustista admits to Speedweek that "the next races will be very important" to make a decision about his future within the structure of the golden wing brand. The Spaniard awaits updates to be able to continue with the project and see how far they can "take a clear step forward" in the series motorcycle championship. "It is up to Honda what they want to do to retain me," he stated bluntly before the German media after his last race this weekend.His departure is not certain, but neither is his continuity
And he does not shy away from admitting that he is letting himself be loved by other brands: "I have an offer from another team on the table." Of course, he does not question the brand's involvement in the project from day one, admitting that "HRC is good and is very committed to this project." But he is looking for something more for these last years in the competition because he sees himself as a driver "good enough to win races", something that has not happened for two seasons. Therefore, consider other options and look for "a motorcycle and a team that can win" .
"We have a lot of ideas at Honda to improve. But apart from that, there are also possibilities for me ", explains the 36-year-old from Talavera, who clarifies that his departure from Honda is not yet true, but" it is not 100% certain that I will stay either. " "I started a new project with Honda, I don't want to do it again", Bautista ditch, who left the Ducati in 2019 to face this new path with the Japanese structure.

Photos from as.com