Alonso sees the McLaren very far
The Spanish rider analyzes the first part of the season and points out the step forward that the Woking team have taken in 2021: "We have lost ground with them."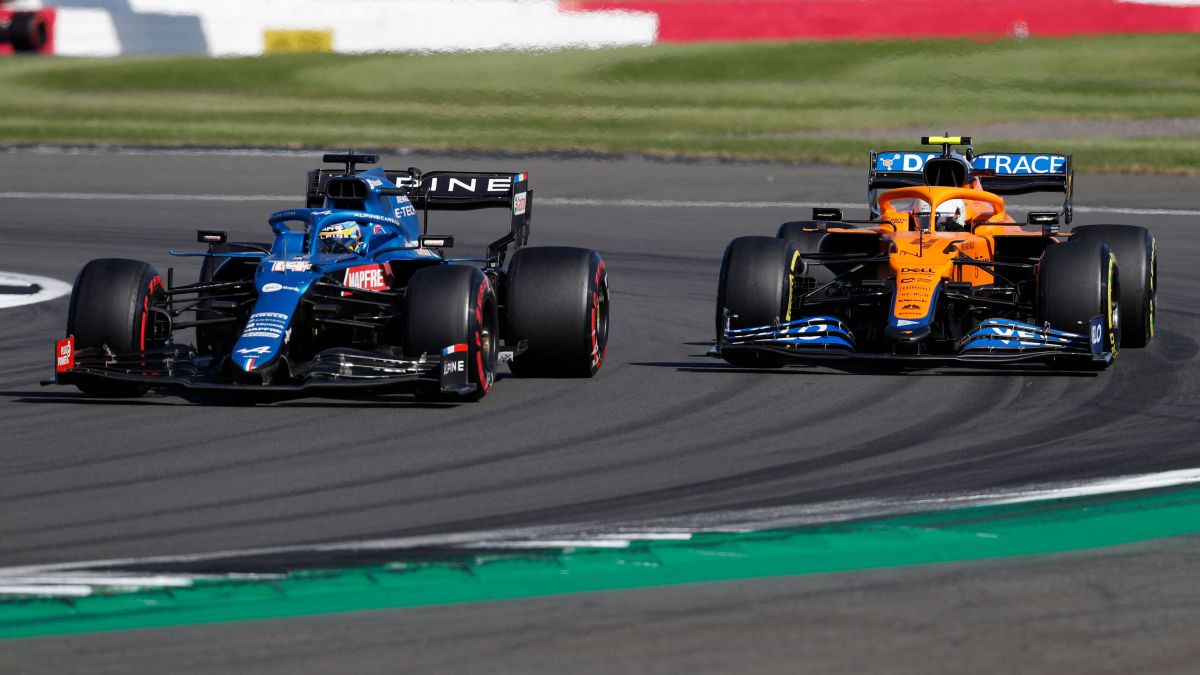 Esteban Ocon's victory with Alpine in Hungary was the French house's best result since the 2008 Japanese GP, when Fernando Alonso took the Renault R28 to the top of the Fuji circuit. An achievement that meets the expectations of this 2021, although half. The champagne came in a mad rush, but Fernando Alonso admits that under normal circumstances Alpine has lost some ground to direct rivals like McLaren. And so he explains in statements collected by Motorsport.com: "We narrowed the gap with the leaders and that's how tight everything became. From the ninth to the top, everyone is closer, "says the Asturian.
Enstone's team is fifth in the manufacturer's World Cup, and it is the only one that has managed to climb to the top drawer of the podium by getting into the Mercedes-Red Bull dictatorship. But the performance of McLaren, with Mercedes power unit, has risen a notch this year, especially with Lando Norris: "I think that the expectations or our ambitions at the beginning of the year were to repeat what Renault was able to do last year (two podiums ). Considering Ferrari had a very strange 2020 season with rather poor performance, we were hoping that maybe Ferrari would be ahead of us. But it is also true that we lost too much ground with McLaren. "
Y is that Norris has taken the MCL35M three times to the podium, two more since in all of last season. That's 163 points for Woking in the first 11 races, for Alpine's 77. And last season in the first 11 races the scoreboard marched in a tight 116-114 favorable for papaya cars: "Renault was fighting with McLaren until the last race last year and we cannot do it this year", Fernando Alonso says.
Photos from as.com