Alonso, the 24 Hours of Le Mans and another moment in history
The Asturian enjoyed being the first to ride an F1 on the long La Sarthe track in an exhibition with the RS18 'dressed' by Alpine.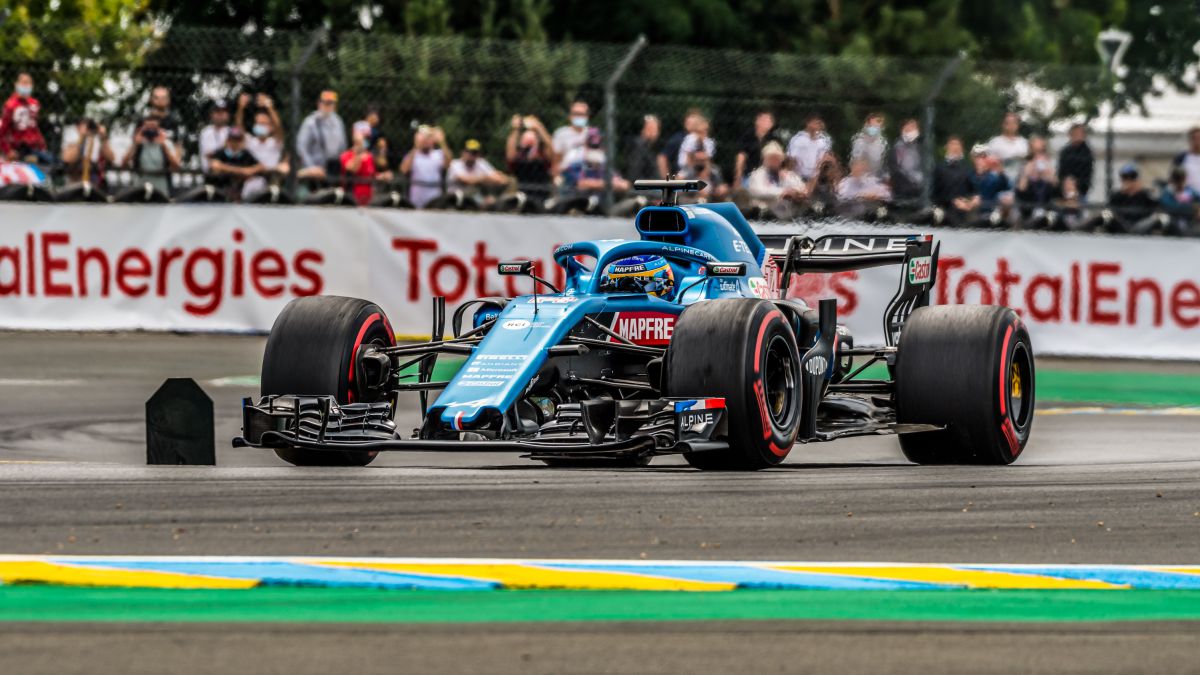 After the eleven grands prix that have been disputed so far, one might think that seeing Alonso at the wheel of an Alpine Formula 1 is no longer a novelty or an unusual event. Truth? Well, what happened at Le Mans less than two hours before the start of the 24 Hours proves otherwise. Because the Asturian made history in the preview of one of the most important events of the year in motorsports by driving a French car at the La Sarthe circuit. An F1 in Le Mans territory, unusual.
Days ago, Alpine announced that it would do an exhibition there with several of its cars and drivers, including Alonso with the Renault RS18 from three seasons ago painted in the current Enstone team colors. And the moment was magical. The Asturian could not step on the accelerator as much as he would have liked, but that did not matter, whatever he did, he was in a historic moment since no F1 car has rolled on the entire circuit of La Sarthe, the scene of the mythical 24 Hours.
A grand prix was contested there, the 1967 one that Jack Brabham won, but it was done in the short version of the circuit, one similar to the one currently used by MotoGP. So Alonso was the first driver to ride an F1 in the long version of La Sarthe. He was the last of the Alpine (Ocon was driving a GT) to start from the pit lane to the standing ovation of the crowd in the main stand. He took a turn, parked at the finish line with the others in a blue formation, took photos and attended the official media. A brief moment, but to remember.
Photos from as.com