Ali-Cho: the pearl that has amazed in France
The 17-year-old Angers striker put on an exhibition against Lyon yesterday and emerged as one of the great appearances in Ligue 1 this season.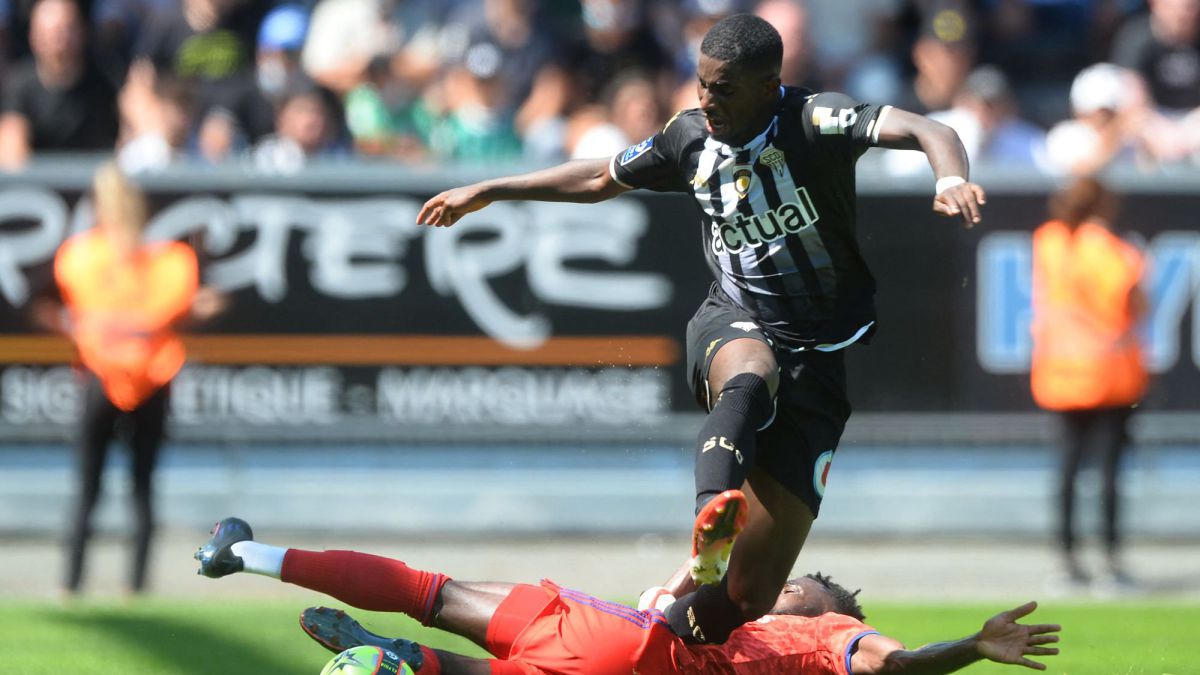 Ligue 1 is undoubtedly the European competition in which young people have the most opportunities. French football does not stop developing talents with a lot of potential and the last to explode has been Mohamed Ali-Cho, a 17-year-old winger who plays for Angers and who yesterday was a nightmare for Lyon, forcing three yellow cards, an expulsion and generating three clear chances for his team, which ended up defeating one of the best clubs in the competition 3-0.
Ali-Cho is a player with the ideal conditions to shine in the elite. In addition to making a difference through stride and power, the young Angers attacker is also a winger who uses his body (he takes advantage of his 1.82 '' height) to win many offensive duels. He combines power, strength and technique and that makes him an unbalanced player and very difficult to stop when he changes rhythm. Yesterday he lacked the goal against Lyon to complete an impeccable performance, but the sensations he left behind were unbeatable.
Without a doubt, both Angers and their coach, Gerard Baticle, want to be cautious about the potential of Ali-Cho, who has started the first two days of Ligue 1. Last year, the forward became the first player 2004 to debut in one of the five major leagues and already left several details in certain parts of the season. He has a left foot that constantly produces on the opponent's field, he has an extraordinary ability to dribble and, in addition, he is not affected by his age. If everything goes its way, we are facing what may be this season the greatest appearance of a young player in Ligue 1.
Photos from as.com