Álex Muñoz: "We are a difficult team to beat"
The Alicante, candidate to be one of the four captains, told his feelings after going through COVID-19. "At first I was a little weak, but I'm better now."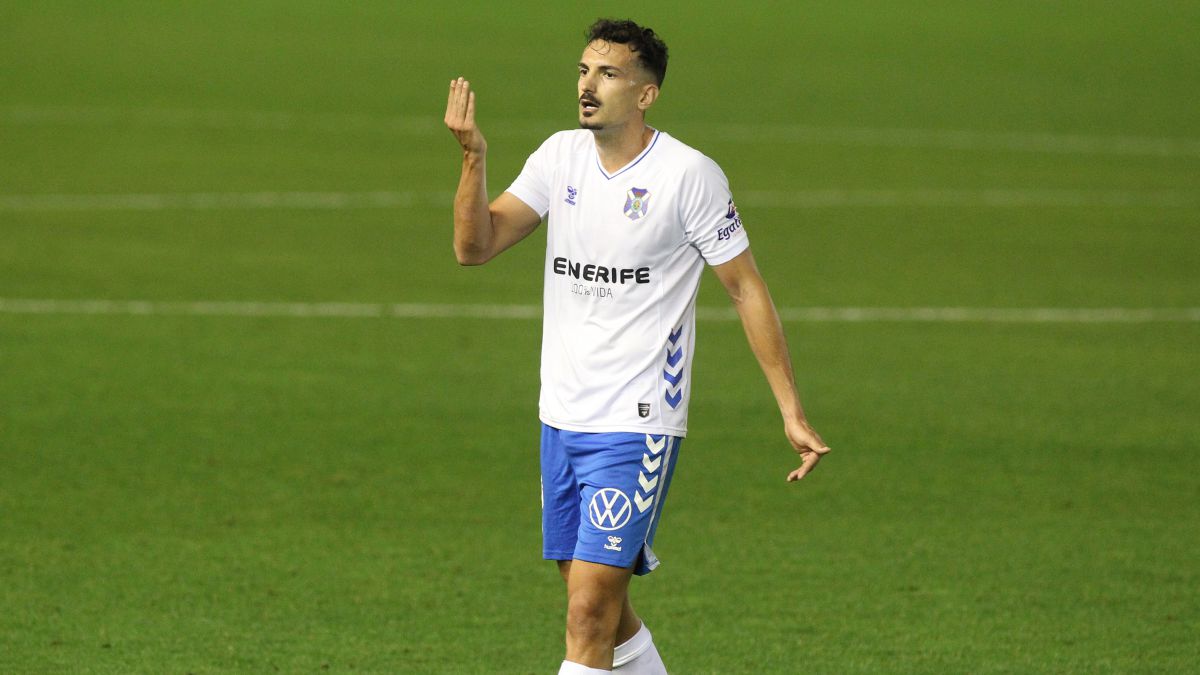 Álex Muñoz is one of the main candidates to fill the vacancy in the captaincy left by Suso Santana. Due to age and weight in the dressing room, he would be the one who accompanies Aitor Sanz, Dani Hernández and Carlos Ruiz. Meanwhile, the Alicante continues in its set-up after starting the preseason isolated by COVID-19. "They have been difficult moments," he admitted.
"Little by little", he continued, "I have been integrating with the team. After standing for so long, passing the coronavirus, you feel a bit weak, although I was working several days apart with Maykol, the retrainer and now I find myself quite well, "he told the official media.
The versatile defense thought that he sees Tenerife prepared. "The concentration in Pinatar has been good for us. We have done many double sessions to load our legs for what is coming now. We have been taking the concepts that the coach transmits to us. We have to be that block we managed to be during the past year to become a difficult team to beat, "he wished.
According to Muñoz, the team runs with an advantage, since this season "the same coaching staff follows, seeking to give that continuity to get the good data from the second round. We want to start well from the beginning, as it is important, because if you start badly then it is difficult to reengage in ambitious positions ", he commented.In this sense, the footballer analyzed that Fuenlabrada will not make it easy, "especially in their field, since it is a well-armed team that is hard to win. But in the end, we go week by week, also working according to our rival . We will try to take advantage of their weak points. With what we have and some missing signings, we have good feelings to start the League well, "he said.
Photos from as.com