Álex Corredera puts his magic
With a goal from the Catalan in extra time, Tenerife took the three points from Fuenlabrada, which left many doubts. Mula had tied Bermejo's initial goal.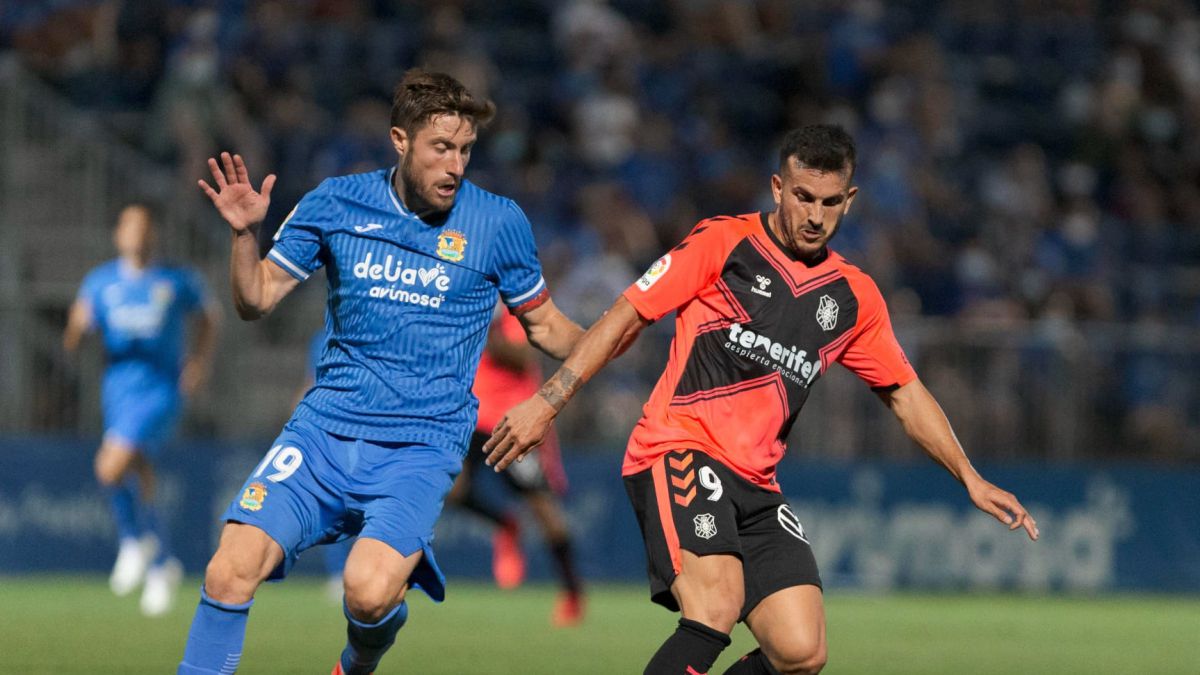 When the tie was already signed, the debutant Álex Corredera appeared in the extension to show his left foot and his magic and give Tenerife three points against a Fuenlabrada that left doubts and that had reached the tie after the break in one of his few approaches .
José Luis Oltra gave continuity to the eleven of the last summer friendly, with the only absence of the injured Ibán Salvador, as well as Luis Miguel Ramis who put the expected team, but without the presence of homegrown players, something that had not happened in a premiere for 20 years
A loud and prolonged applause between players and the public that returned to the stadium after many months preceded the start of the match in which the island team was seen being more protagonist. Thus, in the fourth minute, Álex Bermejo took advantage of a local defensive inattention to overtake the island with a good shot.
Fuenla tried to wake up, but it was difficult for him to do so because Tenerife pressed well and did not allow him to progress. The Tenerife goalkeeper's first intervention was due to a foul launched by Pedro León (19 ') whose shot he caught without problems.
Madrileños took a step forward and minutes later, the entire stadium protested a hand from Pomares in the area that the referee saw, but considered not to whistle a penalty. After the hydration break, Tenerife warned again with a good long shot from Nono that Altube could not retain, giving a rebound that Elady almost took advantage of.
After the break, the first to warn was Shashoua, quite missing in the first half, but his shot went very far. Fuenla tried, but without too many ideas, while the Blue and Whites seemed to control the match.
Zozulia entered the field at the premises to try to catch some ball in the area of Soriano who had little work. And almost out of nowhere, Álex Mula equalized after an individual play that brushed against a defender to disorient Soriano (67 ').
The match fell into a pit of inaccuracies, despite the changes from the bench. In 90 Iribas had a good opportunity, but his header went to the side of the net and when the tie was already valid, the left-handed Álex Corredera appeared, who with a great shot beat Altube and gave the victory in extremis to the Tenerife.
Photos from as.com