Alarm in Fuenlabrada: Jano Velasco, injured
The midfielder of the Azulón team had to retire injured in the duel against Tenerife due to some discomfort in his right knee.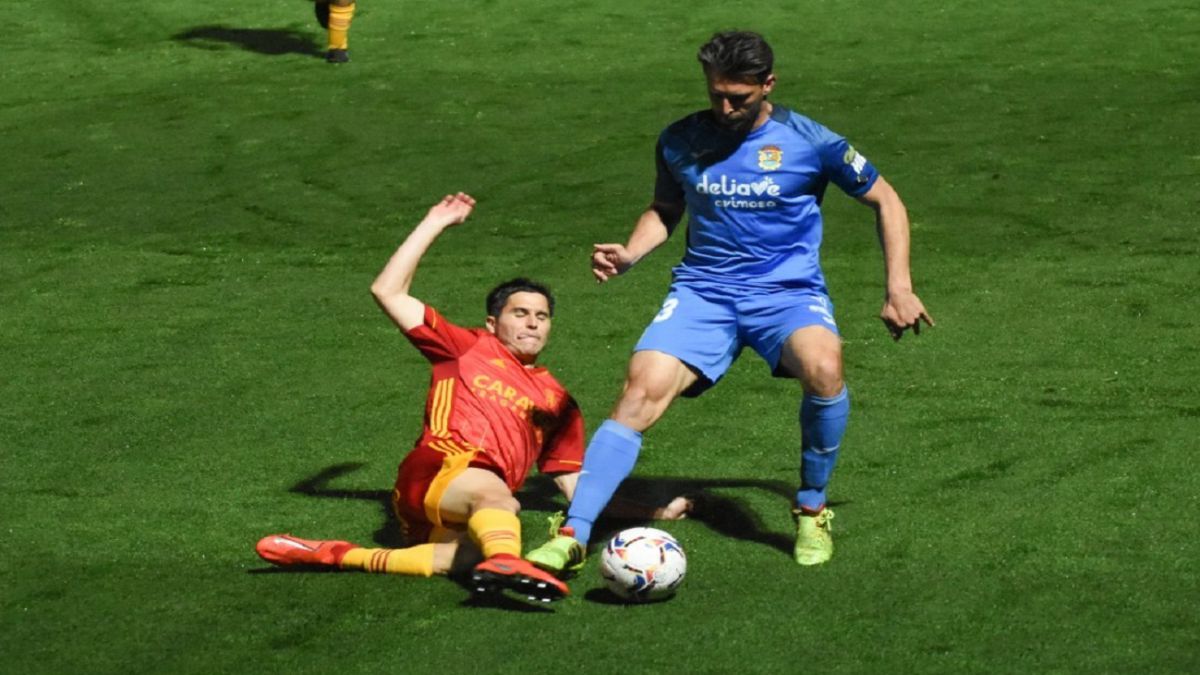 Alarms sounded at Fernando Torres when Jano Velasco had to throw himself on the pitch due to ailments that prevented him from continuing in the match against Tenerife. After the tests carried out on the Madrid midfielder, the worst omens for the footballer and for the club were fulfilled: a tear of the posterior horn of the external meniscus of his right knee. The withdrawal time is pending according to his evolution and it has not been confirmed if the player will undergo surgery.
The '23' of Fuenlabrada started as a defensive pivot in the league debut against Tenerife (1-2). A position that is in emergencies due to the shortage of footballers in that court. First, Pathé Ciss's march to Rayo Vallecano left a great void in the Azulones' engine room, as did the refusals of some players, such as Peeters. Nuno Pina landed in Fernando Torres to relieve that area, but the agreement was closed in the previous league debut. For this reason, Jano's injury has disrupted the plans and forces the club to have to put its eye on the market again in that demarcation. In fact, Miguel Melgar, sports director, affirmed that they have urgency to reinforce that position, although the salary bill can be an obstacle to bringing in new faces.
Diéguez was the alternative used by Oltra to replace Jano and is positioned as the main option to cover that area in the next match against Alcorcón. In addition, team players such as Damián, Aldair or Stephen, can also play as a defensive midfielder.
Photos from as.com