Adrián Diéguez stands out as a 'stopper'
The center-back has been Oltra's defensive midfielder in recent games after Jano's injury. Its level is pleasantly surprising.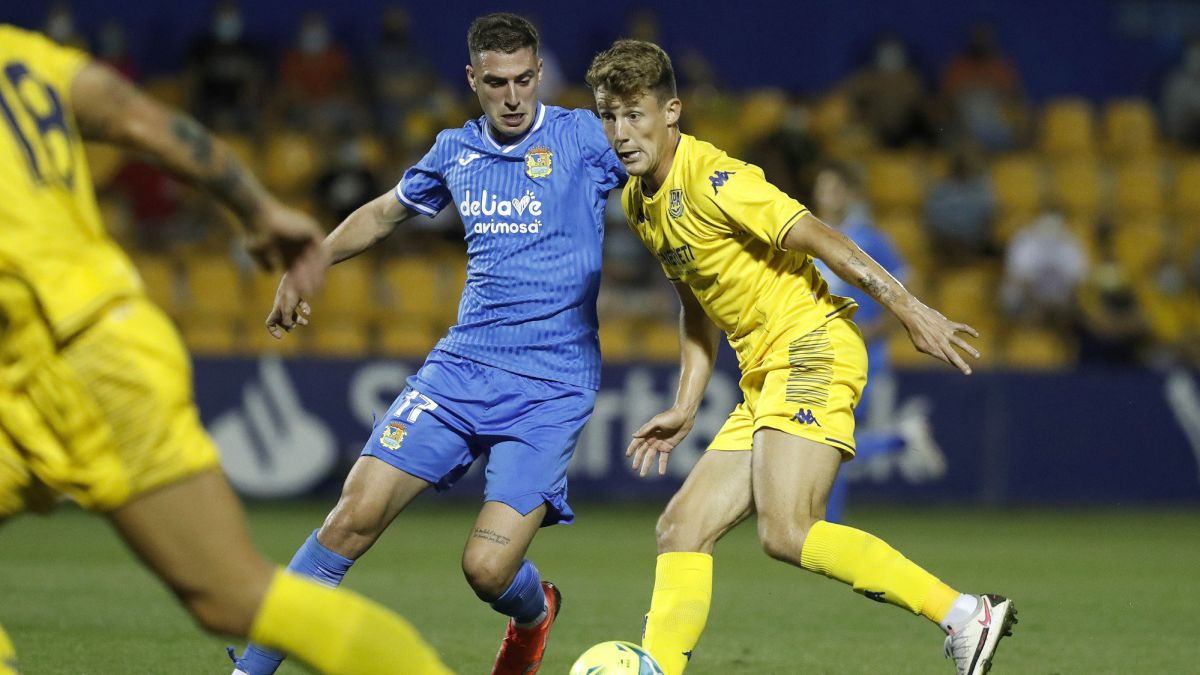 Adrián Diéguez is one of the most positive notes if not the most in this start of the Azulona season. The central defender has taken a step forward to occupy the position of Jano, a more defensive midfielder, in the center of the field and act as a 'bulldog' in the creation zone. For now, Oltra's solution to this misfortune in the form of the veteran's injury has not been able to give a better result.
The defender is proving to be very accurate when it comes to recovering the ball, as well as being the first to launch the Azulona pressure, thus being one of the most outstanding Azulones in the visit to Santo Domingo and Anoeta. The numbers also support what was seen on the field of play: more than six interceptions, 70% of the duels won and a remarkable success in passing. All this in a demarcation that, in theory, does not correspond to him despite having played some residual minute there in previous seasons.On the other hand, the good moment that the Pulido-Juanma duo is living allows Diéguez, in theory second central, to be able to occupy this new position without seeing damaged the good defensive work of the team, the watchword of Fuenlabrada in professional football. While waiting for Nuno Pina, who already made his debut in Anoeta with the azulones, to pick up the rhythm of competition and Jano to return from his injury, Oltra has found in Diéguez a guaranteed companion for the captain without an armband, Cristóbal.
Photos from as.com