The Spaniard assumed a different role with Wolves and became the reference player in the attack. His coach, Bruno Lage, justifies that he failed a lot, but he also generated a lot.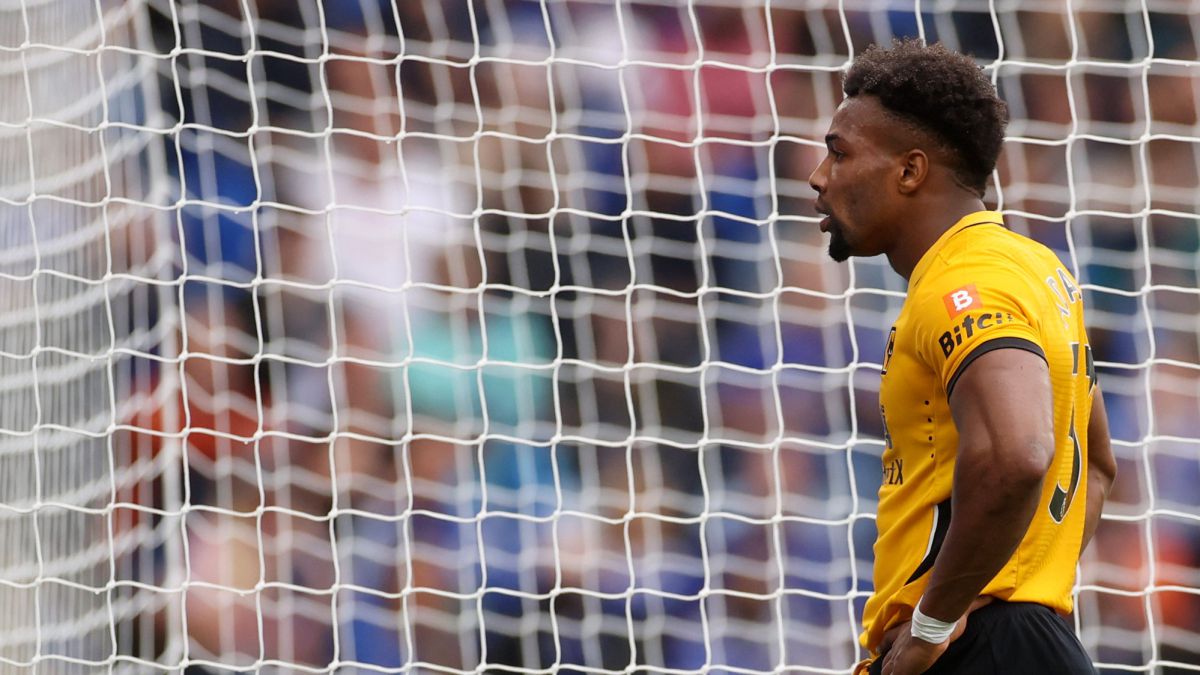 "Adama Traoré needs to improve his definition". These were the words of Bruno Lage, coach of Wolverhampton Wanderers, to justify the chances the Spanish international missed in the 1-0 loss to Leicester City.
A justification that goes beyond missed chances and justifies, incidentally, the change in role that the Wolves coach has given Adama. The winger, converted to a leading player, received all kinds of criticism in a change that, at least, raises doubts.
Two things emerge from his performance in his new position, that the Spanish winger needs to improve his definition. This is the negative part. And the second, much more positive, that he enjoyed a good number of occasions, which invites us to think that the goals will come. Never before had Adama shot six times at goal in a Premier League match. This was a very different performance from the previous ones and what seems clear is that Bruno Lage has new plans for him.
The Wolves coach defended Adama's performance and opted for an improvement in his functions: "Adama has skills, he has to improve two or three things, sure the shot. From the way we work, I can feel that Adama is a great player , a great man, he wants to improve. I think we will work together to improve that. He had three or four chances, but you can't blame him. At the same time that he lost opportunities, he created opportunities, so now the process is in working on that. We have three weeks together with the entire squad and I think that with work and time, the players are there to work hard. We are going to be the team I can imagine, a strong team to play against ".
Photos from as.com