Tottenham de Nuno, former Wolves coach, wants to sign the Spanish attacker, with that money the English would sign Gonçalo Guedes, for whom Valencia is asking for 25-30 million.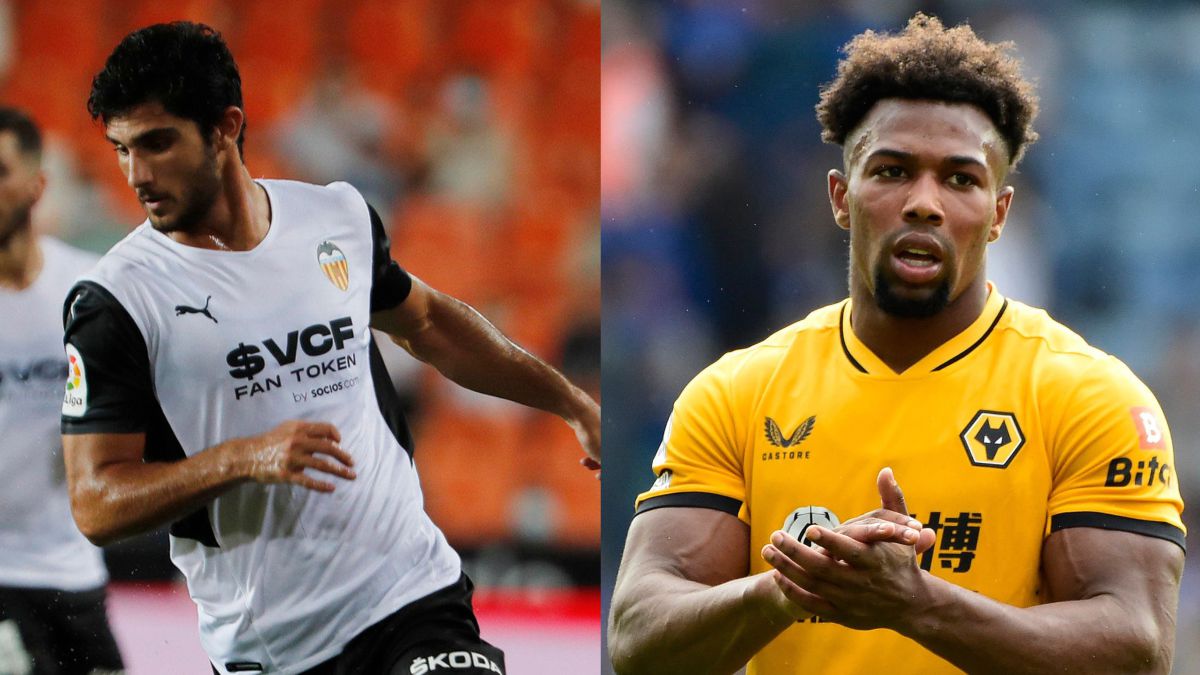 The market reaches its last blows and each club has already well placed its trench, waiting to see which entity decides to launch the first bullet. This is the case of Tottenham, Valencia and Wolverhampton, which are pending various movements that would end with the departure of Gonçalo Guedes from Valencia Football Club.
Y is that Nuno Espírito Santo, Tottenham coach since July, intends to 'fish' in what was his former team, Wolverhampton. The Portuguese does not forget one of his fetish players when he was coach of the central England team and wants to sign Adama Traoré for his Spurs. The Wolves have set a price of 40 million for the Spanish attacker and Daniel Levy and Nuno are preparing an offer around that amount to take over the player.
And what would the Wolves do with that money? Well, sign nothing more and nothing less than Gonçalo Guedes. Mendes has been moving the footballer through the European market all summer, but when the Wolves signed Trincao, it seemed that the door was closing on the Valencian player. However, with the possible sale of Adama, the English coffers would be overflowing and could pay the 25-30 million that Valencia is asking for the footballer. In addition, Bruno Lage has employed the Spaniard as a forward, a place where Guedes feels comfortable so he would fit in perfectly
The sale of Guedes would give Valencia room for maneuver in the market. The che, who regardless of whether they sell to the Portuguese or not, are going to raise the bid for Marcos André, they could sign other players and fill in the deficiencies that the squad has. In fact, those 30 million would give to hire the coveted Arambarri, a great desire of Bordalás with André. The problem would then come in that, due to non-community places and assuming the departure of Kang-in, there would only be room for one of them.
That, in any case, would already be problems for the future. The reality is that today no offer has reached the offices that satisfy the economic demands and that Bordalás has Gonçalo, who made a great game against Getafe. As this media has been reporting, the Che are not going to sell Guedes down, but if an offer of 30 million came, it would be difficult for Lim would not say 'ok'. Of course, until the Wolves do not enter 'cash' they are hands tied at the liquidity level like stopping to go for the forward che.
Photos from as.com