Acosta: "I'm already suffering a bit because of the altitude with the Moto3"
Although his path to Moto2 is perfectly drawn, he does not speak of the future and only recognizes that he is beginning to not fit in his KTM, although he makes it clear that "this is better than not racing".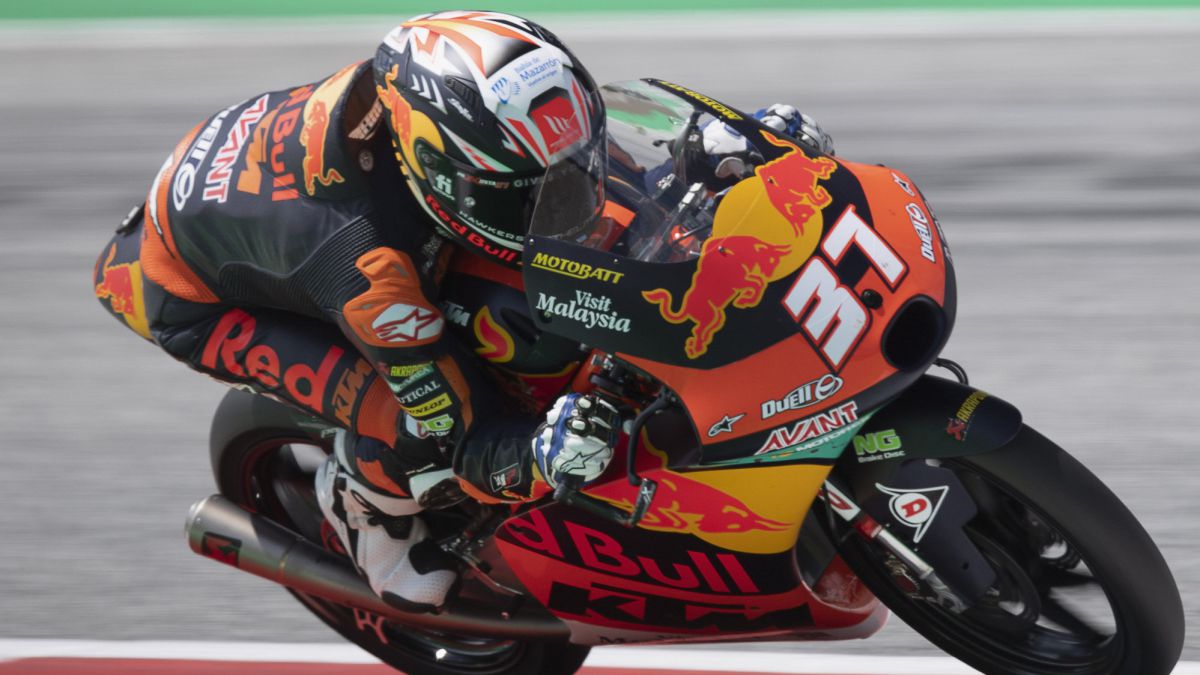 The summer was good for Pedro Acosta. In the race in Austria 1 it is noticeable that on vacation he spent more time training than lying on the sand on the beach and taking his chest out of his solid leadership in Moto3. What he wants is to be world champion and with his fought victory against Sergio García he took another step to achieve it.
-There are already five victories out of ten possible and the last one again with overtaking on the last lap, this time in a fight against Sergio García. How did you experience it on the motorcycle?
-It was difficult. On the grid they told me that several riders had put on slicks (dry) before leaving, but I did not see it clearly and I kept the wet ones. He preferred to score points rather than a zero that would have done a lot of damage. It was a long race, fought with Sergio until the end, who was strong, as always. You can tell that he was not in the summer doing nothing but training. A good fight, until the last lap.
-Was it ever considered that second place could be good? He was 48 points ahead of the general classification precisely over Sergio ... 444 444
-We were at the home of KTM and Red Bull, my factory and my sponsor, so we had to try.
-Relate the duel of the last lap.
-I tried from the first corner to get ahead, but at turn 3 he overtook me again. There was a touch, but everything within the law and that's how racing is. Otherwise this would not be funny. The last thing I had to do was try it at Turn 9 or 10, the one at the finish line. It came out well in 9, although I was close to falling, and the one who fell behind me was Sergio, but it is something I did not see.
-What can you say about Sergio García?
-He is very strong and has not wasted time in summer. I think there will be good fights with him between now and the end of the year.
-Nice detail to remember Hugo Millán, in the dedication and carrying his initials and his number on the monkey's hump.
-I think that, to the people who lose their lives in this sport, we have to be eternally grateful. In some way or another they have helped make motorcycling the way it is.
-I have known for a long time that he wants to go up to Moto2 last year and in his team, the Red Bull KTM Ajo, there are two free places because both Gardner and Fernández go up to MotoGP. Will one of those sites be yours?
-We'll see. Next week we have another race and we'll see what happens. I'm not talking about the future.
-But do you want to get on a fatter bike next year? It's already too big for Moto3… 444 444
-Right now I'm suffering a bit from the altitude, but this is better than not running.
Photos from as.com