Achraf 'convinces' Mbappé
Both players show great complicity both on the pitch and off it. Mbappé has already uploaded several photos to Instagram with the new PSG star.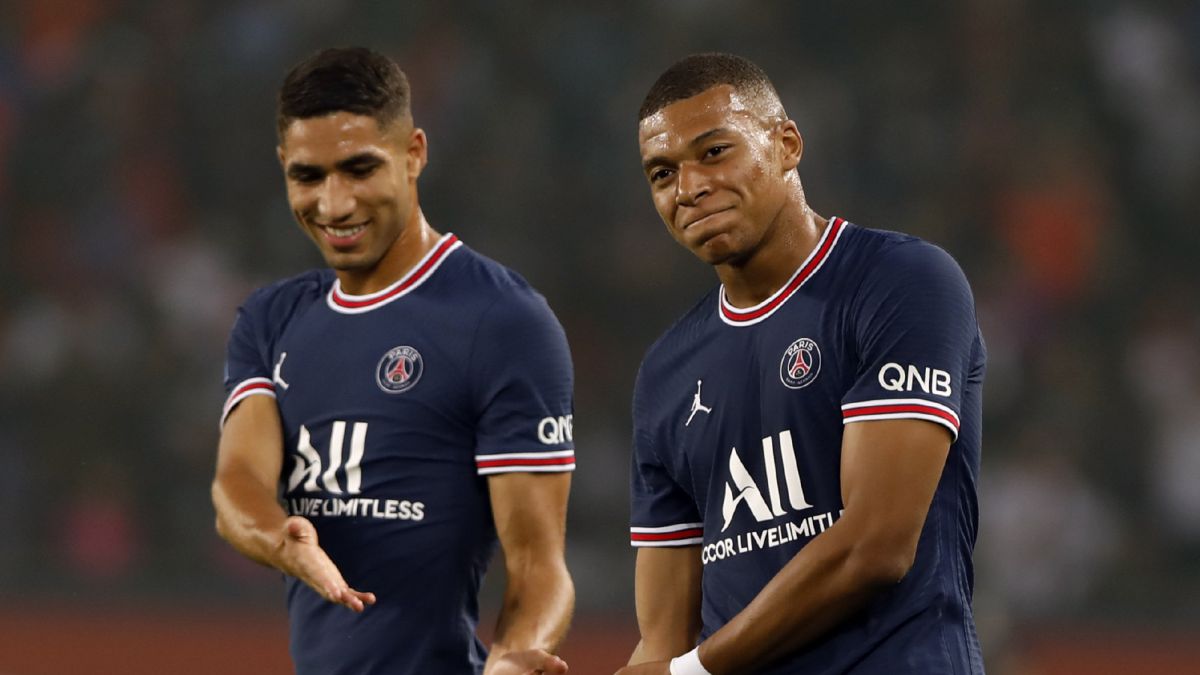 "My brother. Yes, we are." That's what Mbappé says in one of his latest posts on Instagram stories. In it, the Frenchman celebrates a goal from Saturday's game (4-2 against Racing Strasbourg. Mbappé scored a goal and gave two assists) with his new friend in the Parisian dressing room, Achraf Hakimi. But that is not the only photo in which the two PSG stars have been seen together. Mbappé has also uploaded to his account another story in which both players are seen in the cold water bath to recover after the game.
Y is that, although he is a newcomer, Achraf and Mbappé show great complicity both on the pitch and off it. The Moroccan arrived from Inter for the amount of 60 million euros on July 6. And since the two players have met in training they have seen a good relationship. Mbappé speaks Spanish perfectly so he is a key piece in the adaptation of the full-back in his new team. In addition, Achraf was a Madrid player since he entered the club's quarry at the age of seven until the 2020-21 season, when Madrid sold him to Inter for 40 million euros. The Moroccan knows perfectly how the white entity works from within and it is likely that, seeing that Mbappé does not renew with PSG and that he wants to go to Real Madrid, that the Frenchman will ask him about the white team and his years there.Benzema, also a double agent
This 'double agent' role was performed even more clearly by Benzema in the French National Team. The Madrid forward also showed great complicity with the PSG player: in training they were seen all the time together and when it was announced that Benzema was returning to the French camp, Mbappé uploaded a photo to Instagram welcoming him. The relationship reached such a point that at the end of the European Championship the two footballers shared a vacation destination: Mykonos.
In any case, although Achraf and Benzema can talk and 'convince' that Mbappé goes to Madrid, the Frenchman is the only one who knows what his future will be. At the moment everything indicates that he will continue one more season in Paris until his contract is exhausted. It is likely that in the summer of 2022 the forward will arrive at the white entity, but until that moment there will be nothing clear.
Photos from as.com