A good Valladolid realizes a heavy Rayo Vallecano
The Pucela wins the City of Valladolid Trophy, thanks to a good performance against a Primera who lacked freshness in the legs.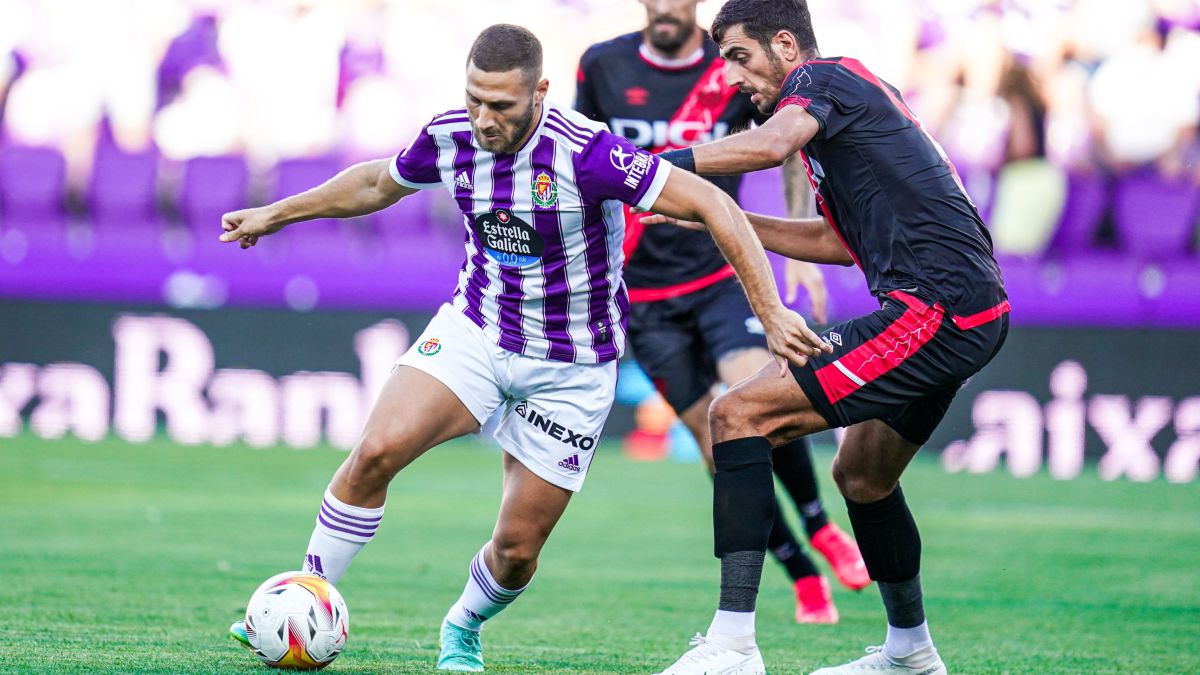 A good Real Valladolid gave an account of Rayo Vallecano in the penultimate dress rehearsal before raising the curtain on the season. He did it by setting a good performance against a First whose legs weighed, and who barely opposed the courage of Pacheta's men at the end. Not surprisingly, the Blanquivioletas came to have three rental goals, which the Vallecanos made up with a goal in the final stretch.
The blanquivioleta box stepped on the area very soon, with two arrivals from the outside that Weissman did not specify. It was not in those, but it was in the third when he went ahead through Olaza, who made it 1-0 in the seventh minute with a well-played outside free-kick, adjusted to the post. Although the domain continued to be that of the locals, there was some inaccuracy that favored Rayo to step on the other half of the pitch, without generating danger.
After half an hour, Saveljich avoided Weissman's shot, very incisive, who sought the penalty spot after a faith center from Luis Pérez. They were one of the few things to put in their mouths, since, although Real Valladolid wanted to, the lack of rhythm allowed little. El Rayo, who tried to bother that possession, was looking for the verticality of Andrés Martín and, above all, of Nteka, although without barely connecting.
A good pressure from Marcos André on the brink of halftime favored a recovery on the lime line. Weisman, who accompanied the play close to Luca Zidane, received the ball from the Brazilian, dribbled the goalkeeper in the purest Ronaldo style and pushed her into the cage, making it 2-0 before the break. In that same robbery action, Saveljich remained lying down and had to be replaced due to injury.
As soon as the second half started, Toni Villa broke into space and outlined a slalom that blurred the seams behind. The ball ended up repelled, but again it ended up in the Murcian's boots, who shot meekly, but Catena did not clear and misled Luca, which allowed the Blanquivioletas to make it 3-0 without much effort. Even three minutes later Sekou also beat Luca, although offside.
A break on the left wing by Álvaro, who ran into Caro, was the only appearance of Iraola's men in the first quarter of an hour of the second half. Despite being clearly more shot, they were at the mercy of a Real Valladolid that, to make matters worse, introduced more changes at first, as soon as they left the changing rooms, which favored that they had less heavy legs.
Despite this, Mario Suárez made up the result with an arrival from the second row, while Baby put Roberto's tough hands to the test. With those approaches, favored, then yes, by the changes, Rayo Vallecano seemed to take a step forward, even because of the bullfighting shame of being the First team, which did not become real, because although they had a little more the ball, They did not threaten either, so the City of Valladolid Trophy stayed at home.

Photos from as.com