Carlos Rodríguez wins the last stage of the Porvenir with a ride of more than 70 km, but does not unseat Johannessen from the yellow by 7 ".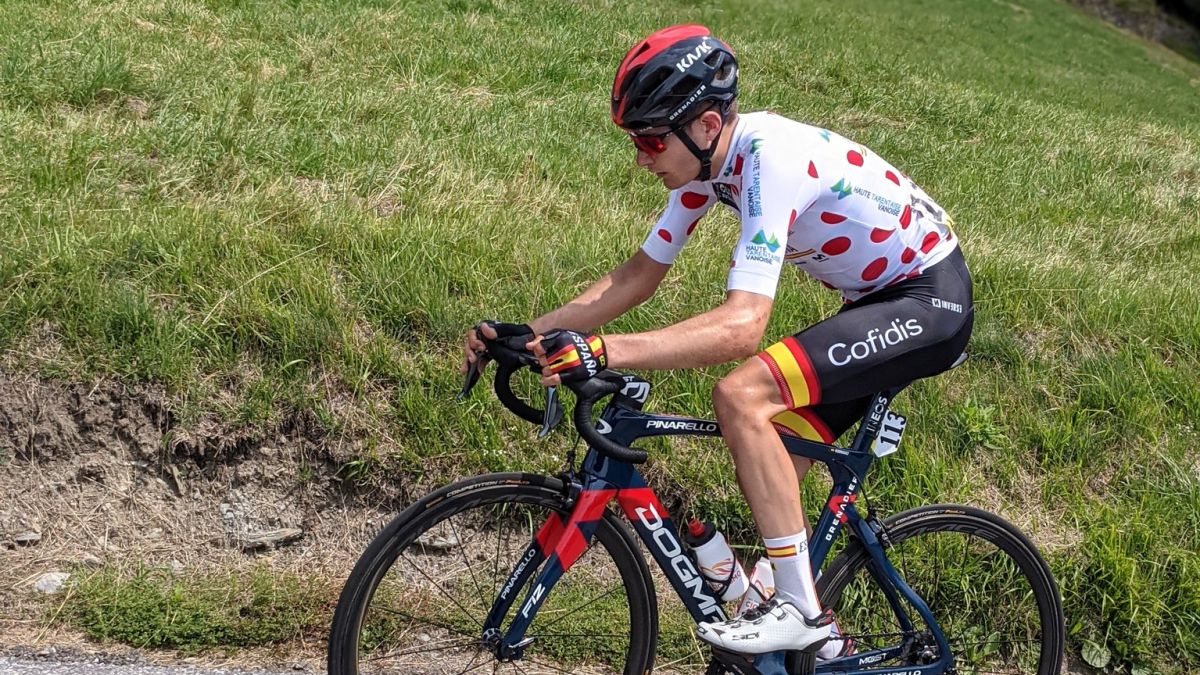 An attitude like that of Carlos Rodríguez in the final stage of the Tour del Porvenir enhances the sport. Courage, tenacity, quality, capacity for suffering, ambition ... Although he offered everything he had inside to win the race, he was only seven seconds behind Tobias Johannessen, who defended himself with the same claw until the last meter. An agonizing and vibrant outcome for one of the best recent editions of Porvenir. Rodríguez was 2:18 behind the leader before the last quarter, the tough alpine chained Iseran-Petit Saint Bernard. Two colossi above 2,000 meters of altitude. A perfect frame, with an even more beautiful canvas. The Andalusian's solo ride of more than 70 kilometers led him to achieve a spectacular triumph. To conquer the general he needed a feat, and he half accomplished it, since he did not knock the Norwegian down for a sigh.
With Igor Arrieta (son of José Luis, former professional and director of Movistar,) as a squire after getting into the day's break, Rodríguez first passed the top of the Iseran ahead of his teammate in the National Team and Tobias Johannessen. On the descent, the Granada-born man threw himself into the open grave and opened an advantage that always ranged around 1:45 until the start of the Col du Petit Saint Bernard, the last ascent.
While Rodriguez fought ahead to get more differences, Tobias's twin Anders sacrificed himself from behind. The other national runner in competition, Raúl García Pierna (son of Félix García Casas, also a former professional and responsible for adapted cycling in the Federation), rejoined that group until the rhythm of the Nordics asphyxiated him, like Arrieta. The other three members of the sextet, Marc Brusienen, Javier Romo and Juan Ayuso, gave up headdresses. However, the six make up one of the brightest and most promising batches for Spain. Ayuso became Baby Giro champion in June at the age of 18 and commanded the team alongside Rodríguez.
At the age of 20, the one from Almuñécar exploited his potential in the future of 2021 and signed a masterpiece at the Petit Saint Bernard. At Ineos, which signed him until 2023, they rub their hands with his growth. Too bad it didn't complete the exhibition with the title. His brother's work allowed the yellow jersey to reduce the gap to 1:30 at 17 kilometers from the finish, when he took responsibility for the first-person chase. In the heads-up, Johannessen (21, from Uno-X) resisted for seven seconds and succeeded his compatriot Tobias Foss in the record (the Jumbo's off-roader won in 2019, 2020 was canceled by the pandemic). But there is a cyclist. A gem: Carlos Rodríguez.
Photos from as.com