The return of Obradovic revitalizes a Partizan that has thrown the house out the window this summer: Punter, LeDay, Kurucs ... He is the favorite to win the Eurocup.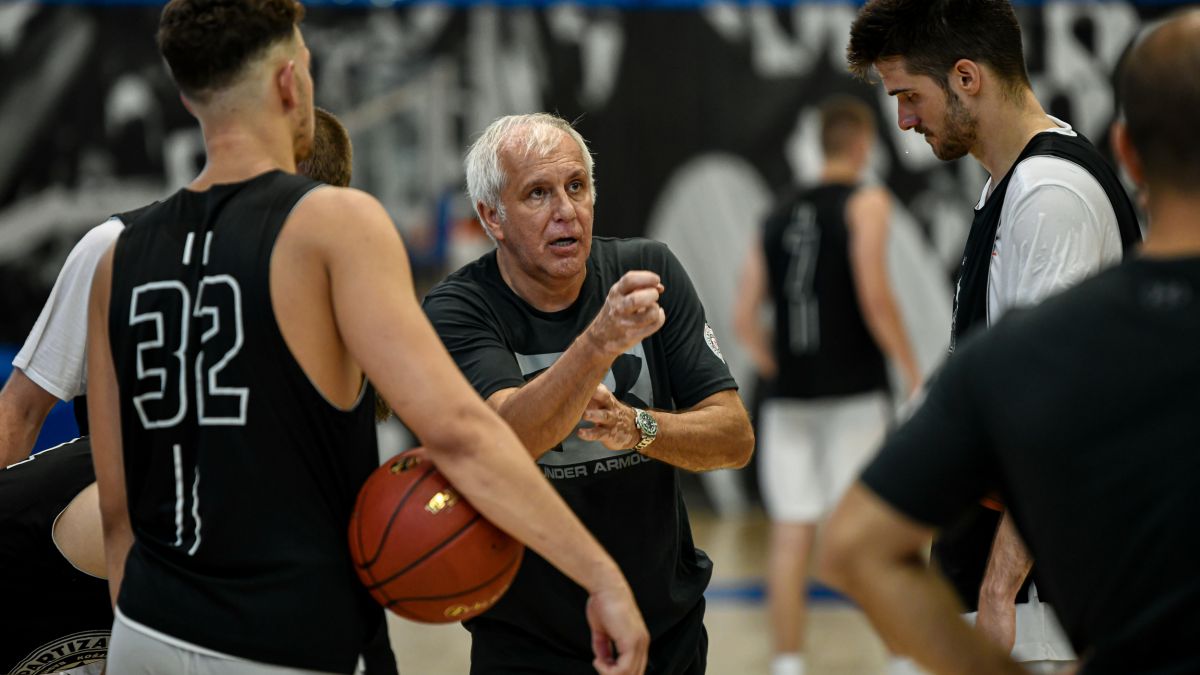 Belgrade Partizan touched the sky in 1992 with Djordjevic's 3-pointer from the corner. The Serbian team, who played their home games in Fuenlabrada for the Balkan War, won the European Cup against Joventut. It was the first title for Zeljko Obradovic, who has already accumulated nine (apart from the one he won with Partizan, five with Panathinaikos and one with Joventut, Real Madrid and Fenerbahçe) and who returns to Belgrade 28 years later. The most successful coach in Europe returns to competition after taking a sabbatical and does so to revive a project that had been adrift for a long time. "Now we must return the Partizan to the place it deserves," he said on the day of his presentation. "In Europe, the only club that can match him is Real Madrid. The decision was easy for me because as soon as I spoke with the president I knew that he would return. "
Partizan played their last Euroleague in 2014 and have not won the Adriatic League since 2013, although before that they had won six titles in seven years. In recent times it has been more a showcase of national talent than an aspirant, but this summer, the Serbian team has thrown the house out of the window.Although Ostoja Mijailovic, president of the club, insists that they maintain the budget and that it is around six million, the figure could be closer to that given a few days ago by Robert Jurkovic, the organizer of the friendly tournament in Opatija in which the Partizan as of this Wednesday, which estimated that the Serbian club will spend between 12 and 15 million euros this season. Kevin Punter, one of the sensations of the Euroleague last year with Armani Milan, has decided to enroll in Obradovic's project (Messina spoke of "a crazy offer") and he is not the only one. Partizan has also been reinforced with another Milan player (Zach LeDay), two newcomers from the NBA (Rodions Kurucs and Alen Smailagic), former Estudiantes Aleksa Avramovic and Nemanja Dangubic, young European talents Balsa Koprivica and Yam Madar, guard Dallas Moore ...
A squad that makes him the main favorite to win the Eurocup, ahead of Valencia and Virtus Bolonia. In his last three appearances in the second continental competition, he had only reached the quarters once: in the 2019/20 season, which had to be canceled due to the pandemic. But Obradovic has already made it clear that the Euroleague is the short-term goal for the team and the Eurocup will distribute two places (for champion and runner-up) next season. The Partizan reborn in the return a classic to European basketball.
Photos from as.com