A Chelsea with 10 resists at Anfield
The decisive play of the game happened near the break: the expulsion of Reece James. Salah and Havertz were the authors of the goals.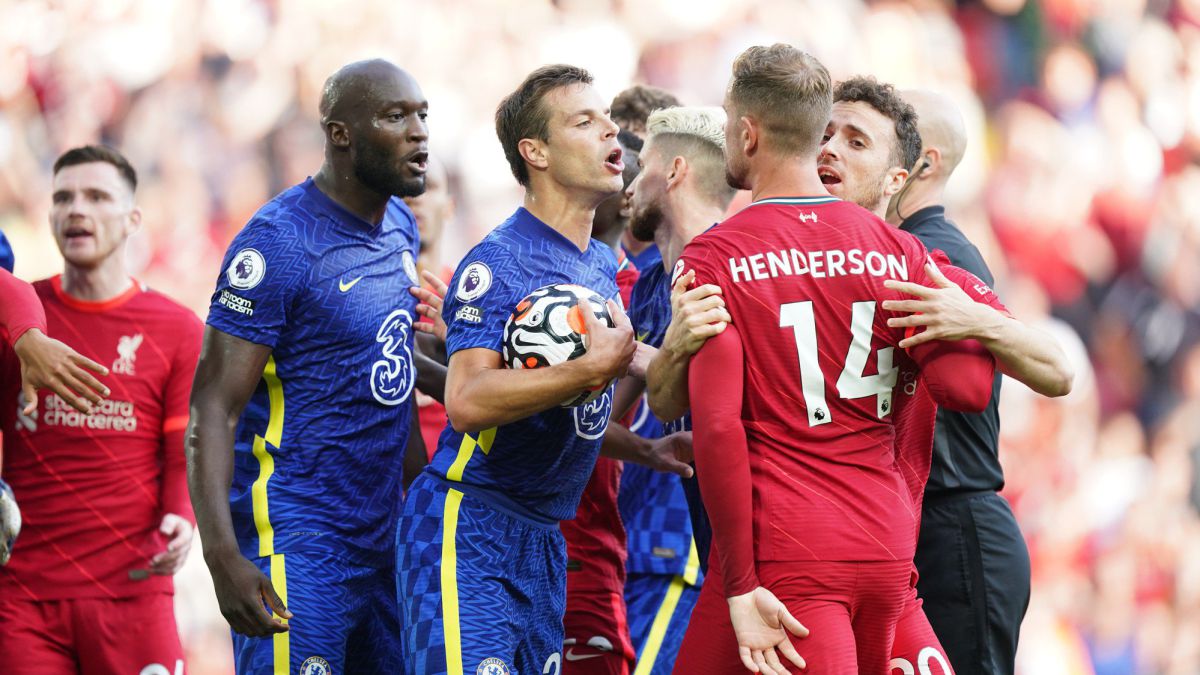 The decisive play of the game happened just before half-time. In a hubbub in the middle of the area, and after several attempts at Liverpool's shot, a ball that was going in the direction of Chelsea's goal was stopped by Reece James, first with his thigh and then with his arm. Although the referee did not whistle for anything live, the VAR recommended that he review the play: penalty and expulsion. In this way, Salah managed to tie Havertz's initial goal and put Liverpool with a 1-1 that, despite the insistence during the second half, did not move any more.
At Anfield they faced two of the top candidates for the Premier League title. On the one hand, the Champions League champion who has Lukaku on top of his project. The Belgian was challenged to face a plethora of Van Dijk, so he looked for the seams on Matip's side. Although he did not achieve his goal, he did manage to assert his physique to help his team. At the exit of a corner, Havertz finished off with a head making a parabola and surpassed Alisson to convert the 0-1.
Liverpool had started the game well, mainly led by the youth and inventiveness of Harvey Elliott, the 18-year-old who started the game again for the second consecutive season. It is already essential for Klopp and it will be very difficult to move him from there. After Salah's draw, when Liverpool went for three points against a rival with 10 players, Elliott stayed on the field for 90 minutes.
In the second half the arrivals to the Mendy area followed one another. Klopp's tried once. Chelsea closed in with five defenders, three midfielders and a single striker, Lukaku, too alone and too far from the rival area. By then, Jota had already replaced Firmino, who was not a successful starter, and both Salah and Henderson looked for their opportunity from outside the area. None entered. The 'blues' resisted. After a full point of both teams, the first draw of the season.
Photos from as.com