Australian outback Aron Baynes could not help his team to bronze. He had to be hospitalized for a fall in the bathroom.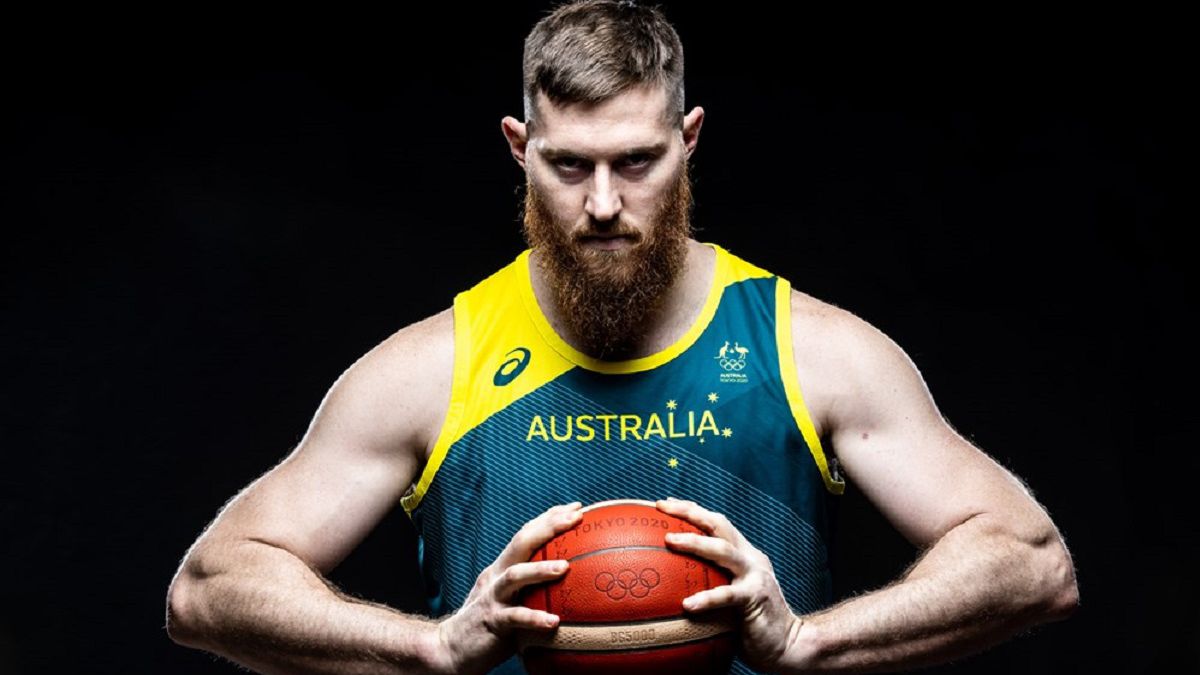 Australia has managed to scare away the ghosts of the last two major international tournaments. In the Rio Games they were fourth when they saw that Spain snatched the medal from them in a heart attack match. In the World Cup in China, after a defeat in extra time against Scariolo's men, they again lost the match for third place, this time with France. For a generation that has shown that it is capable of beating the United States, it was an important double suit. In Tokyo another final was playing. They arrived at the appointment with a change of coach, without Ben Simmons and with the reference of the generation worldwide, Andrew Bogut, already retired. His replacement in terms of being an inside player on which to orbit was for Aron Baynes, an experienced NBA center, but his history has worsened despite the team having achieved the goal of returning to the podium and hanging the bronze in Saitama.
Baynes was ahead in the rotation of Kay, Betis, and Landale, who next season will test in the United States. But it lasted only two matches in the tournament. After the victory against Nigeria in the debut, Italy played and the joy of winning the second was clouded by a blow that Baynes suffered on the date. The impact affected the nerves in his neck and the doctors tried to control the pain, but soon the second and more forceful shock would come. He fell in the bathroom and the pain in his neck left him without response, out of the games from the third of the group stage and having to enter the hospital given his complex situation.
"The guys and I have worked hard for this historic attempt to get an Olympic medal and it hurts me not to be able to complete the rest of the way with them, but I am confident that they will complete the job," Baynes said after being injured. And yes, they did.
The 34-year-old player was unable to collect his medal on the podium with the rest of his teammates. It was not an overload, a strain or a sprain, it was a pain that left him in the hospital and with a worse prognosis as the days go by than the one that had been provided at first. According to Shams Charania (The Athletic), the pain in the nerves in the neck is severe and therefore could lose the entire 2021/22 season, be it in the NBA or elsewhere.The summer has been complicated for the good Aron, a well-known player on but also off the court, and not only because of the above. On August 4, his contract with the Raptors, with whom he was going to fulfill his second season starting in October, was cut before the salary was guaranteed, so he is unemployed and with a more than uncertain future if their health is not improving.

Photos from as.com