Mbappé has decided not to renew with the Parisian team and his departure from the French capital takes shape before the end of the market.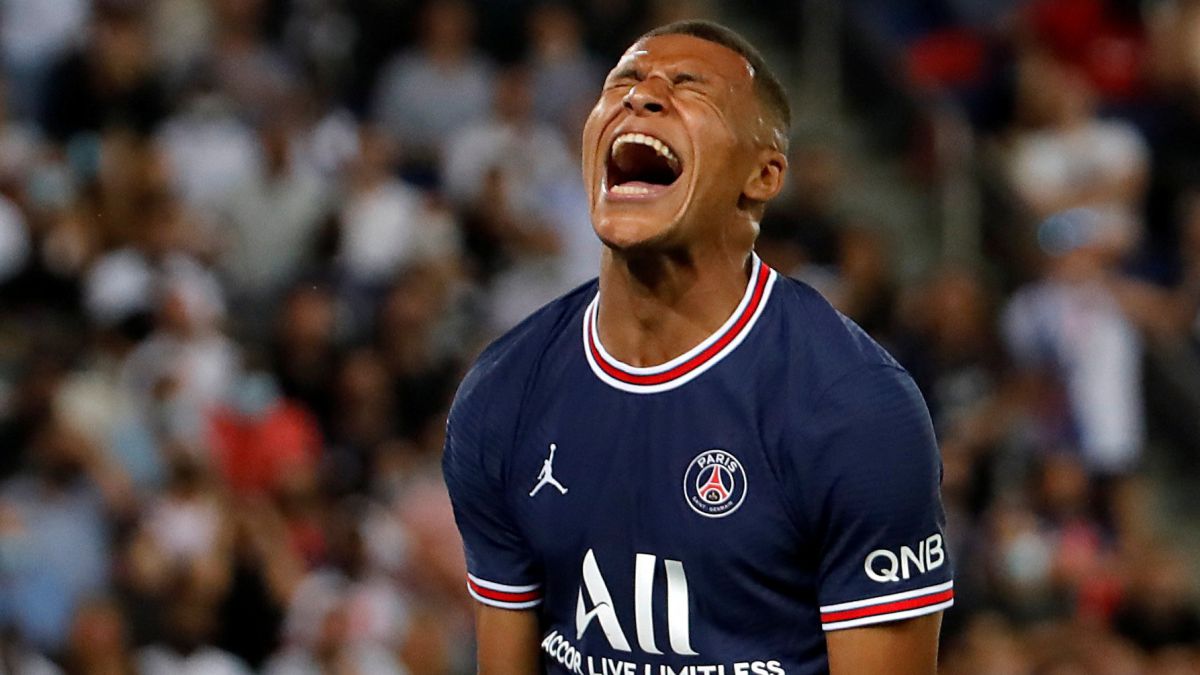 The future of Kylian Mbappé is an enigma whose outcome remains unclear, despite the fact that in the latter the possibility that he will advance his march a year and end up at Real Madrid seems to take shape. The French international has already communicated to PSG on several occasions his desire to leave this season and his intention not to renew. The ball is now in the court of the Parisian team, which has to decide whether to sell it and lose it for free in 2022 or let it go out and enter around € 150 million for a player whose contract expires in a year . In this article, we review several of the reasons that have prompted Mbappé not to renew with PSG.
1. The bad relationship with Leonardo
One of the main reasons why Mbappé has not wanted to renew with PSG is because of his bad relationship with Leonardo. The eccentric sports director has not been able to convince Bondy's, to the point of being displaced in the negotiations by Nasser Al-Khelaïfi. The sheikh is the only one who is currently keeping Mbappé's dossier and Leonardo, who was also the trigger for Tuchel's departure in December last year, has practically no relation to the player's environment.2. He does not want to renew or for all the money in the world
To date, PSG has sent six renewal proposals to Mbappé and all six have been rejected. The forward's decision not to renew has been firm for a long time and not even the succulent money from Qatar has been able to convince Bondy's. Mbappé is clear that his dream is to play for Real Madrid and the countless proposals from Leonardo and Al Khelaïfi have cared little for him to continue in the French capital. If it does not leave in August 2021, it will arrive at Real Madrid for free in 2022.
3. Messi displaces him to the background
Another of the "problems" of the renewal of Mbappé has been the arrival of Messi. The signing of the Argentine star has caused all eyes to focus on the Rosario, to the point of monopolizing all the PSG season announcements, with Mbappé being a kind of second plate. In March, the former Monaco player asked PSG for a competitive project, something that Al-Khelaïfi has more than fulfilled, but with the particularity that this project revolved around the figure of the attacker. With Messi, PSG is approaching the Champions League, but the importance of Mbappé in the team would be reduced to a second step, since all eyes will be on the Argentine.4. Breach of the pact with Al-Khelaïfi in 2017
Another reason that could have angered Mbappé is the "gentlemen's agreement" that he signed with Al-Khelaïfi in 2017. According to The Times, the president of PSG promised to leave in 2021 Paris, but with the singularity that such clauses are prohibited in France, so it all boils down to a word "contract" whose link is still in question. Mbappé wants to leave PSG in August and that pact between the Sheikh and Bondy's could have angered the player even more.5. The crowd is starting to get tired
For the first time since his arrival in 2017, Kylian Mbappé suffered a loud whistle from the Parc des Princes in the first game of the season. Just when his name sounded on the stadium's loudspeaker, the PSG fans booed him in the form of pressure to publicly announce whether he wants to continue or leave. Although he later turned the whistles into applause after the excellent game he played against Strasbourg, the whistle pushed the player to leave the French capital as soon as possible.

Photos from as.com