Zozulia's option for the Alcorcón attack is stopped
The Ukrainian player was the best positioned to reinforce the lead of Anquela's men, but in the last hours the negotiations have come to a standstill.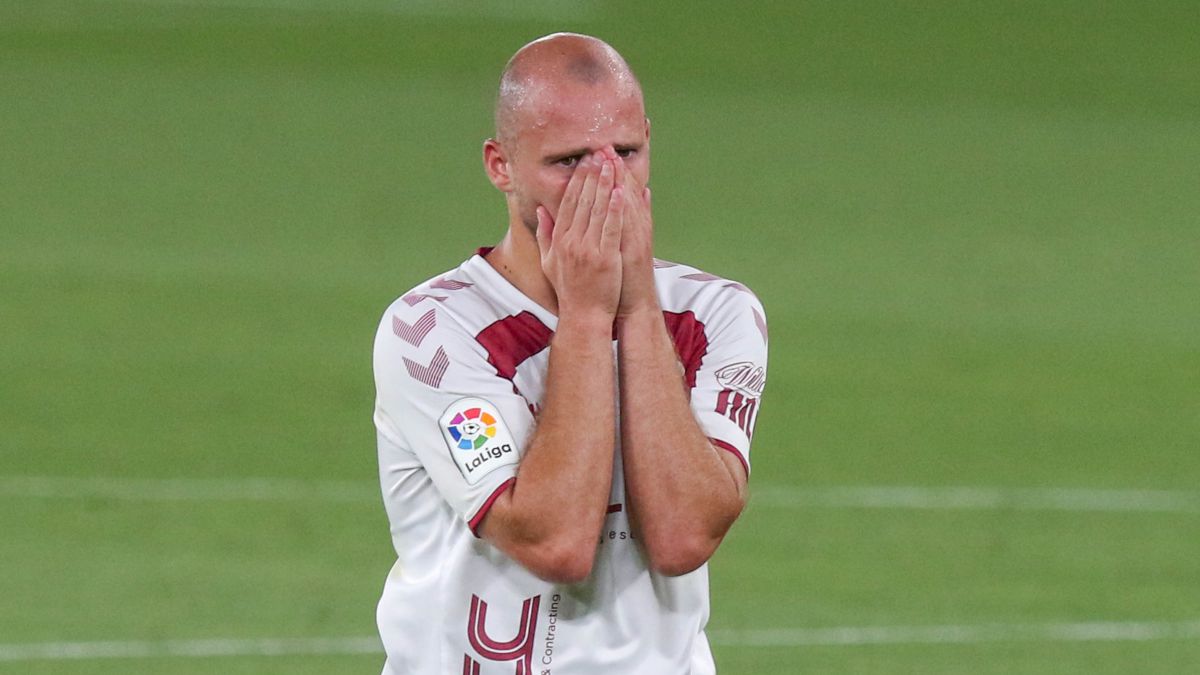 Yesterday morning, Diario As reported that Zozulia's arrival at AD Alcorcón was very close to taking place. The potter team needs to reinforce the offensive plot and in recent days the positions between the Madrid club and the Ukrainian striker had become remarkably close to the point that only a few fringes remained to reach an agreement.
The news of AS had an important impact on the pottery hobby. Social networks registered a significant number of messages against the player's arrival in Santo Domingo. The Federation of Peñas of the AD Alcorcón itself, which brings together a good part of the group, although not all of them, manifested itself before the possible signing in the following terms: "The federation is made up of the peñas, it is not an independent body , so we believe that it was not so difficult to understand that when there are a variety of opinions within a group in the way of proceeding, the healthiest thing is for each one to pronounce as they consider, but we all agree on something, it is a shit to occur, generates division, anger ... What was missing ".
In the last hours, as AS has learned, the negotiations have slowed down and Zozulia's option as a reinforcement for the AD Alcorcón attack has been frozen. One of the reasons and reasons why the former Albacete striker does not continue to be the priority to reinforce the Alcorcón attack is, as Diario As has learned, the multiple reactions against and the division between the fans that has generated his signing in the pottery hobby.
Time will tell if this possibility is reactivated or not in the coming days or weeks. The truth is that sportingly speaking Zozulia was and is a player who likes and interests in Alcorcón.
Photos from as.com