Xavi's Al Sadd will play two friendlies in Catalonia
The Qatari team will do a 14-day stage in Spain with the inclusion of two games: on August 9 against Figueres and on August 13 against Sabadell.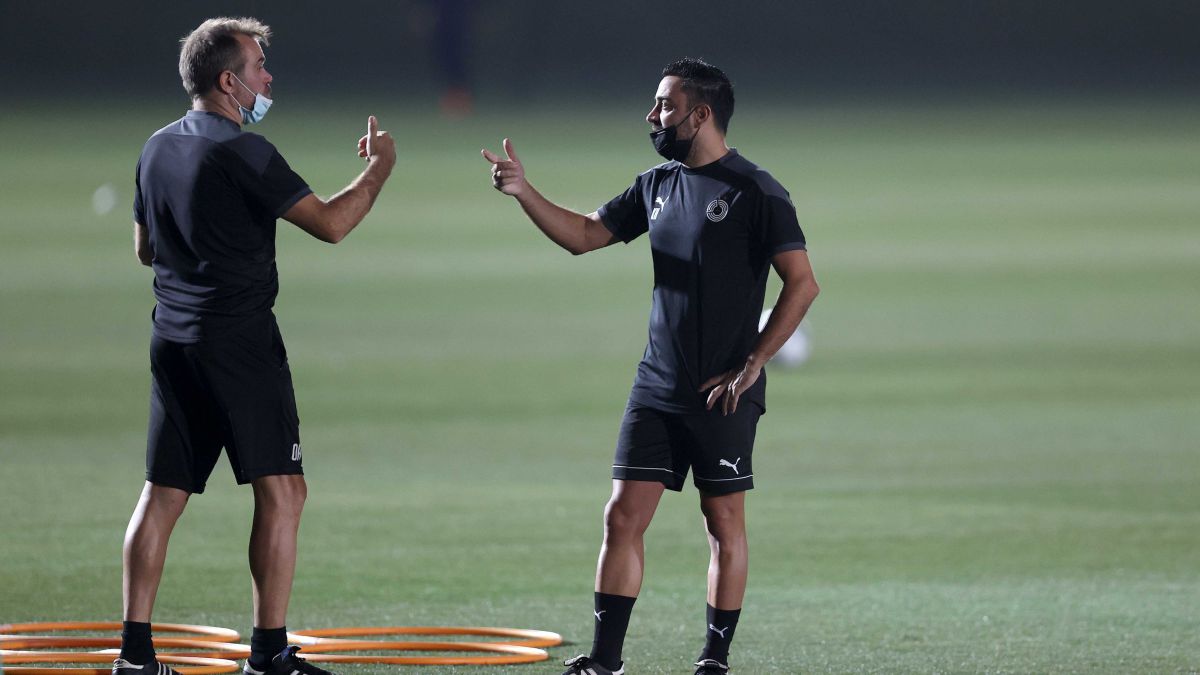 Little by little the preseason of Xavi Hernández's Al Sadd is shaping up. The club has made the start of the course official on July 20 in Doha, although not all the players will be in this first date yet. In fact, the coach will not even be there, who will wait for his players in Catalonia to join from August 1 at the beginning of the stage, which will last a total of fourteen days, with the inclusion, as he has learned AS, of two friendlies: on August 9, against Figueres, and on August 13, against Sabadell.
Xavi has once again chosen Vall d'en Bas, a municipality in Girona near Olot, for the preseason. And it is that in his debut as a technician he already chose this town to carry out the stage, a situation that he could not repeat the following year because of the restrictions when traveling due to the pandemic.
On this occasion, the Al Sadd coach repeats a concentration hotel and training camp thanks to the trust he has placed in those responsible for the Royalverd company, who manage both the establishment and the playing fields.Those who want to see Xavi's team in situ will find themselves with a song in their teeth: in principle, the two meetings will be behind closed doors, at the express request of the Egarense coach, who wants to work with the utmost tranquility and confidentiality.Thus, Xavi will repeat again with Sabadell -in his first campaign he also played against Olot and Palamós-, a team trained by a close friend of his, Antonio Hidalgo, who he met when they were both in Barcelona's grassroots football and with which came to form a group known as 'la quinta del Troya', which also included David Bermudo, Sergio García, Toni Lobo and David Prats, the latter three on the current Al Sadd staff.
Xavi faces a season full of challenges. After the roller coaster of emotions that he has experienced in recent months, both during the electoral campaign for the presidency of FC Barcelona and in the election by Joan Laporta of the coach for the next year, the current Al Sadd coach has before him the complicated objective of improving an almost perfect season, where only the Asian Champions title was missing to make a full of titles. In the first two years at the helm of the club, Xavi already has six trophies, with the QSL as the great icing on the cake, where he conquered the tournament after finishing the campaign undefeated.
Photos from as.com