Xabi Alonso's Sanse starts with a win
Victory by the minimum (1-2) of the Real team in Tarbes against Toulouse of the former Txuri-urdin coach Phillipe Montanier, with goals from Karrikaburu and Martón.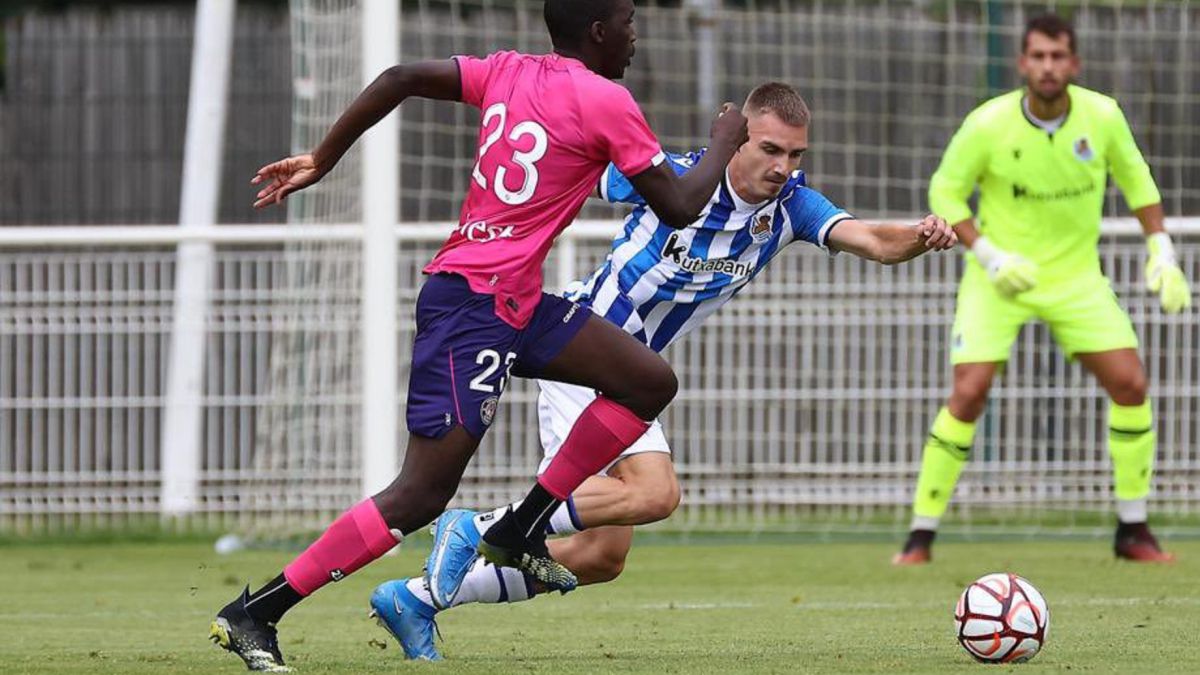 Xabi Alonso's Sanse prolongs his state of grace by winning the first friendly of his preseason. Victory by the minimum (1-2) in the French town of Tarbes against Toulouse in Ligue 2 and trained by the former Real manager, Phillipe Montanier, with whom he achieved his last qualification for the Champions League. The Slovak Pokorny made his starting debut, and Roberto López, who comes down from the first team to play for Sanse, wore the captain's armband and threw chevrons.
In this way, the Real Sociedad subsidiary continues the great moment of form with which it ended last season, in which it achieved the historic promotion to Second Division. Starting the preseason with a win allows us to gain confidence and consolidate the project of the Toulouse coach, who has combined the new faces with those of other players who were important in the realistic branch the previous season. Xabi Alonso's team soon came forward. At a quarter of an hour Jon Karrikaburu sent an Ander Martin cross to the bottom of the Toulouse goal. The Elizondo striker, the great goal scorer for the future of the Zubieta quarry, begins the preseason seeing the door, great news. Its growth in the last year makes the illusion overflow with its projection and future. "Karrikaburu goal." It doesn't matter when you read it. In the last year it has been a constant, and it is becoming a classic. In the Second Division, confirmation of a forward with enormous talent and scoring ability can arrive.
With 0-1 it was the break. Sanse was superior to a Toulouse that hardly disturbed the realistic goal. Zubiaurre, a starter on his return to Real B, only needed to make a great intervention from Antiste's shot. Xabi Alonso started the only signing of the subsidiary, the Slovak Peter Pokorny, who left hopeful details from the start. As soon as they came back from the changing rooms, the foals increased their advantage with a goal from Javi Martin, on loan at Covadonga, where he swelled to score goals. The Tudelano earned his return to Sanse with flying colors and can form an attacking duo with a lot of future together with Karrikaburu. Marton finished off a good service from Lobete, who also stood out on the offensive plot. Key to promotion to Second, the youth squad is one of Xabi Alonso's trusted players. With ten minutes to go, Toulouse reduced differences on the scoreboard through Skytta, but Sanse managed to hold their small lead until the end. Hopeful start to the pre-season for the foals in their first friendly with a great victory against a first team with a lot of history in France.
Photos from as.com