Willian José's departure to Besiktas, getting closer and closer
The Brazilian's agent, who plays the friendly against Huesca, reaches an agreement with the Turkish club, which is already negotiating with Real. It will be assigned with a purchase option.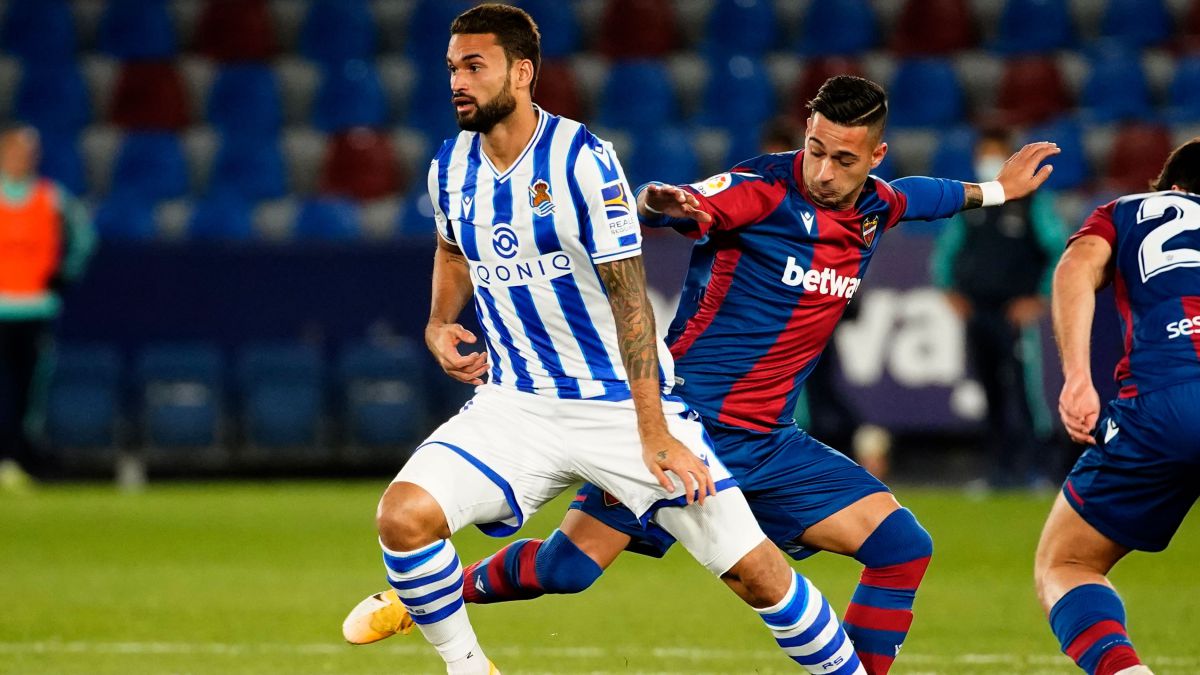 The departure of Willian José de la Real Sociedad seems imminent. It will be transferred with a purchase option to Besiktas of Turkey, as reported just a week ago by the newspaper AS. Despite this, not even as a precaution, given the possible proximity of the agreement with Besiktas, he has finally played the second part of Zubieta's friendly against Huesca, to avoid an injury that frustrates an operation that really interests all three parties. The representative of Willian José was free on the part of the Royal to find a way out for his client. In Turkey they already take for granted his signing for Besiktas.
So in the last hours, he has been negotiating with the representatives of Besiktas to reach an agreement that already seems a reality. Willian José has said yes to the conditions set by the Turkish club, which must now close the operation with Real, which in any case aims to be a one-season assignment with a purchase option that Real wants to be mandatory. , not like it happened in the winter market with the previous loan from the Brazilian.
His departure is an open secret. It will arrive sooner rather than later. The Brazilian is not at all in the plans of the San Sebastian club's Football Director, Roberto Olabe; and the Rio de Janeiro forward himself had already stated with harsh statements in Noticias de Gipuzkoa that he wanted to leave the Real because he had felt mistreated by the main person in charge of the sports field of the San Sebastian club. There is no other solution for Willian José, no matter how much the president of the Real, Jokin Aperribay, said last Wednesday that "he can easily be here on August 31". That possibility has not been contemplated at any time in the Real since his assignment at Wolverhampton ended. So far, Besiktas has been the only club that has really made a real offer and a real interest in the Brazilian. Other clubs have asked about their situation, such as Valencia and Porto, but without reaching anything else.
With Willian José agreeing to go in the direction of Besiktas to reinforce the Turkish champion's attack and be able to play the Champions League next season, now there is also a lack of understanding between the clubs. La Real preferred a transfer, but it seems that Besiktas has only proposed a transfer, to which they want to put a purchase option, which in San Sebastián they want to be mandatory. You do not want it to happen as with Wolverhampton, who gave their word without signing anything and in the end did not want to know anything about executing it in June. La Real stopped entering 15 million euros. Both clubs are now negotiating the amount of this option to purchase, which due to the fact that the value of the Brazilian has been devalued in his half year in the Premier League, does not seem to exceed 10 million euros, of which we must remember the 30% would go to the Maldonado investment fund, which continues to have a percentage of its federative rights. The talks seem to be quite fluid, to the point that in Turkey they already take their arrival at Besiktas for granted. And in Real they also see this possibility as feasible for Willian José, even though he has participated in the friendly against Huesca. Imanol has chosen to start with Bautista and Carlos Fernández in attack.
Photos from as.com