Wijnaldum confirms that Pochettino beat Koeman
Wijnaldum confesses that the Argentine coach played a fundamental role in his signing for PSG, discarding the offer from FC Barcelona and Ronald Koeman.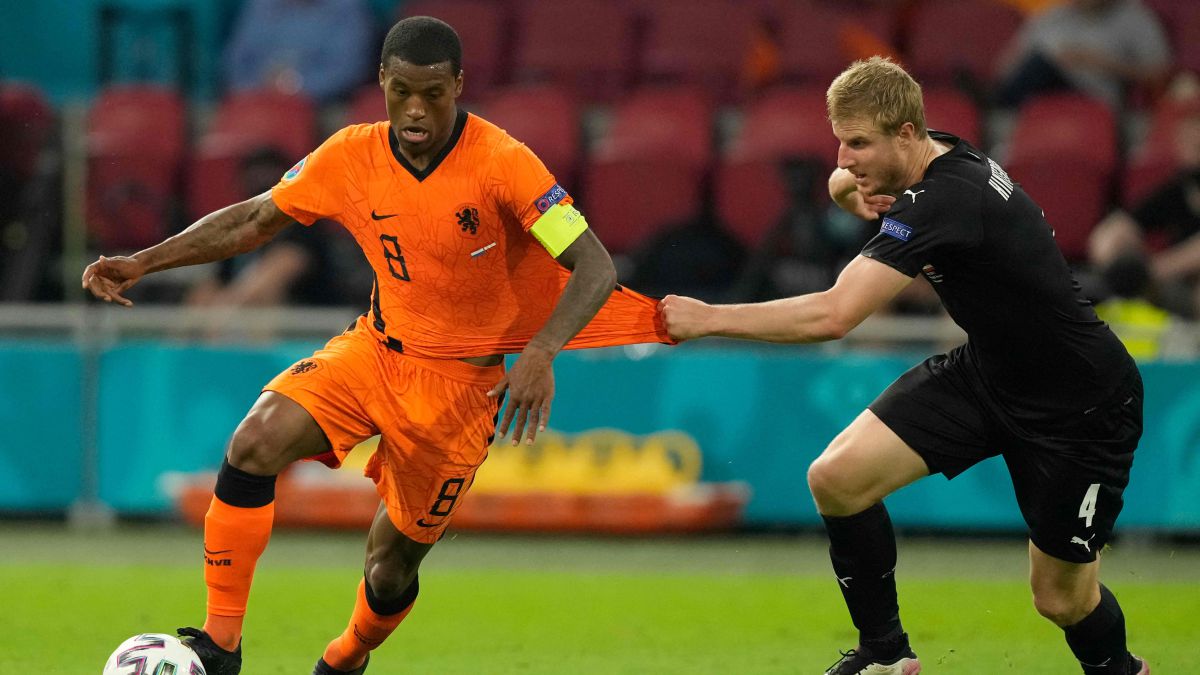 Georginio Wijnaldum, Paris Saint-Germain's first signing of the season, has been in the French capital as of Thursday. After signing his contract, he has been able to enjoy a few days off due to his participation in Euro 2020. The Dutch midfielder has given his first interviews as a Parisian, both on the official channels of the club and on the French medium RMC Sport.
In it, he highlighted the role of Mauricio Pochettino to join the ranks of the Parisian club, something that the Argentine coach had already tried when he directed Tottenham and Wijnaldum was a member of Liverpool. "Pochettino had already approached me at that time, to sign me for Tottenham, so I had already spoken a lot with him. The whole club made me feel that they really loved me, that played an important role in my decision." In this way, the PSG coach snatched his long-awaited signing from Koeman to reinforce the FC Barcelona midfield.
The Dutch midfielder admits his love for Barça and denies that the reason he chose the French club was the financial capacity of each one. "Choosing between PSG and Barça was a difficult choice because I have been a Barça fan since I was young." "I can confirm that the economic difference between the two was not that big. I had a good feeling with both teams and PSG were faster than Barça, so I chose this club," he added.About the feelings that coming to a club like Paris Saint-Germain provoked in him, he affirms that "it is a strong feeling, I join a great club, which has great players in its squad. Paris is a beautiful city, with a hobby amazing". Finally, the former Feyenoord, PSV and Liverpool made it clear what his goal is at the Parisian club. "Winning titles is very important, that is what we all want to achieve as a footballer. And PSG wants to win, it is a club that has made a lot of progress over the years, that has played a Champions League final, that also reached the quarterfinals from the end of last season. I think the project is beautiful and we are forming a team to meet these objectives ".
Photos from as.com