"Neymar when he wants is an incredible player and now it seems that he wants to"
Filipe Luis, champion of the Copa América 2019, spoke with AS from Rio de Janeiro: "I see Brazil far superior to the other teams in the tournament."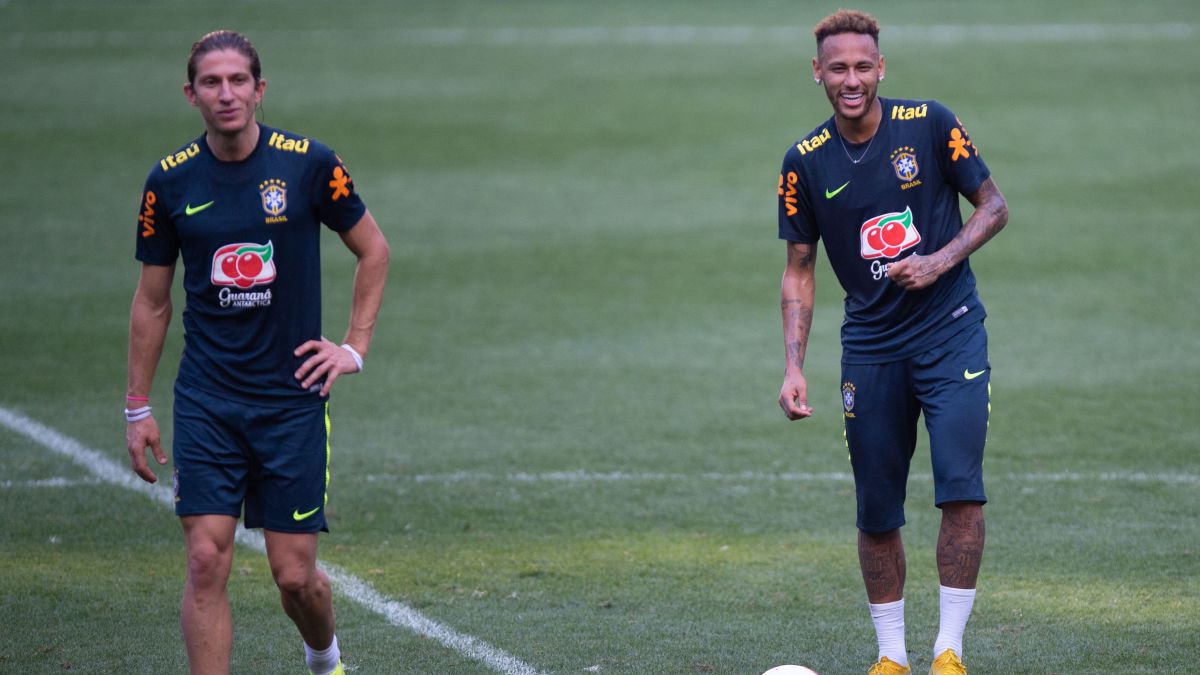 In the preview of Brazil - Chile, Filipe Luis, current Flamengo player and champion of the Copa América 2019 with Brazil, chatted with AS from Rio de Janeiro and talked about his favorites for the championship. How are you seeing the Copa América?
I see Brazil, my companions. Also that the state of the grass of the games is bad, there are many games and few stadiums and the time of year is not good for the field of play. The game is getting worse and worse, the ball bounces a lot and that favors the rockier teams.
Do you like the way Brazil plays?
I see Brazil far superior to the others. I see a very solid Brazil that does not make defensive mistakes, to score a goal against Brazil is complicated, when they have the ball they are well placed to defend.Do you understand the criticisms of the Brazilian fans?
Yes, I understand them. Because before when I played against Ecuador, Bolivia ... Brazil thrashed. Today it is super difficult to win, I lost games with teams like Colombia or Peru, but historically the fans want Brazil to beat these teams, but if you scored, you fulfilled your obligation, but the reality of football is completely different, today all those teams they have great players and they know how to defend themselves very well. That is why what Tite does has more merit, who has the team well placed tactically that also the other teams do not arrive. I was with Tite and he makes you feel that you are much superior on the field, even if you don't score goals, even if it is a slow football, I would say that it is a controlled game.And how do you see Neymar?
When he wants to, Neymar is an incredible player and now he seems to want to. He dribbles whoever gets ahead of him, he is in a position on the field where he has no limits but the rivals hit him, they drive him crazy and everything will depend on his head until the end. It is a special competition because there are no extra time and with a draw and penalties you can be eliminated. But I see him flying.
And to Messi's Argentina?
From Scaloni, right? I met Scaloni for a few weeks in Coruña, I would arrive and he would leave. I get along very well with him, he is a reference. I see Argentina a little different, a team with a lot of quality, with great talent and great players, but uncertain about the situation in the national team with many criticisms ... but this time I see a more united Argentina, people do not want to touch the ball only for Messi, as happened before. I see a more vertical team but one that makes many mistakes, it is not such a solid team when it comes to cons, but it is an individually superior team, with Agüero, with Paredes, with Di María.
Do you see an Argentina-Brazil final?
We don't want Argentina in the final and the Argentines won't want Brazil in the final, but it would be amazing. I played in three Copa América and Argentina played in the semis, and it is a beautiful, intense match, it is the greatest classic at national level.
Click here to read the first part of the interview with Filipe Luis.
Photos from as.com