What will Saturday's sprint at Silverstone be like?
F1 will test sprint classification this weekend, a new format in the World Championship to set up the grand prix grid.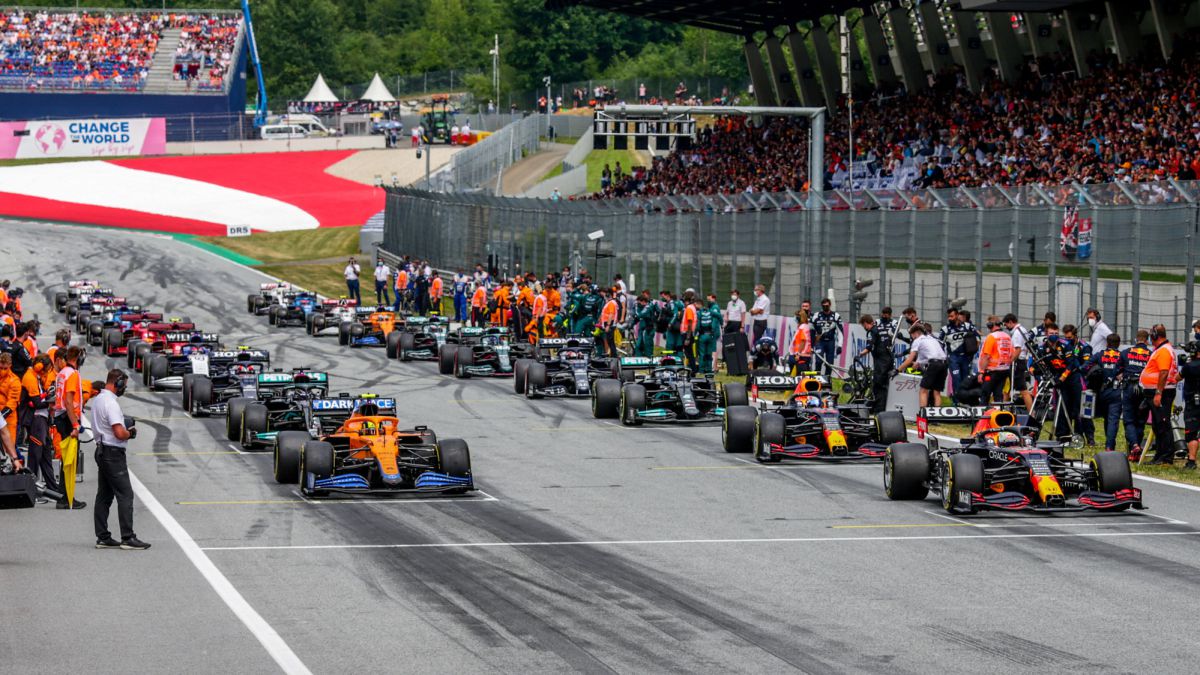 Football is not coming home, but Formula 1 is. Silverstone, the first circuit to officially host an event of the highest category of motorsport, this weekend will celebrate a historic event for the World Championship: for the first time there will be two races during a grand prix. The 'short', on Saturday, called sprint classification, and the conventional one, on Sunday, completing the 300 kilometers of rigor and distributing the usual points.
The format of the 2021 British GP will be as follows: Friday, one hour free practice (15:30 CET) and a qualifying that will feature Q1, Q2 and Q3, as always, that will set up the grid on Saturday (19 : 00 hours CET). That day, second training session (1:00 p.m. CET) and short race (5:30 p.m.) that, in turn, sets up the Sunday grid. And the official race, at 4:00 p.m.
For Saturday's test, the most innovative, 100 kilometers (a third of the grand prix distance) will be completed, half an hour full and without the obligation to stop to change tires. Three points will be distributed for the winner, two for the second classified and one for the third, but there will be no podium ceremony since the winner will have the rank of 'poleman', and nothing else, because F1 does not want to detract from the traditional race. The final classification will move to Sunday's grid. The cars will enter the parc fermé regime as of Friday's qualifying and will be released for the second free practice, but cannot be modified thereafter.
This is the first time since 2006 that the format for setting the grid has been altered. The sprint classification will therefore be an experiment by Liberty Media, which intends to consolidate it in the future in some selected great prizes. This year he will return to Monza and Interlagos, although some details may be polished by then through the requests made by the protagonists during the usual drivers' briefing with Michael Masi, race director.
The pilots applaud the measure, because it generates uncertainty and will multiply the emotions of the weekend by two, although some privately acknowledge that there is a risk: if the same pilot achieves pole on Friday, he wins on Saturday and does it again on Sunday, all three sessions can become repetitive. In any case, it will be a grand prize for novelties at Silverstone, because on Thursday a full-size car built according to the 2022 regulations will be presented. Furthermore, 140,000 fans are expected to be present at the circuit on the day of the race the day before. for the UK government to declare the new normal.
Photos from as.com