What number could De Paul wear on his Atlético jersey?
The Argentine is already in Madrid and has his new red and white shirt, but he has not chosen a number yet. These are your favorites and the ones that are left free in the squad.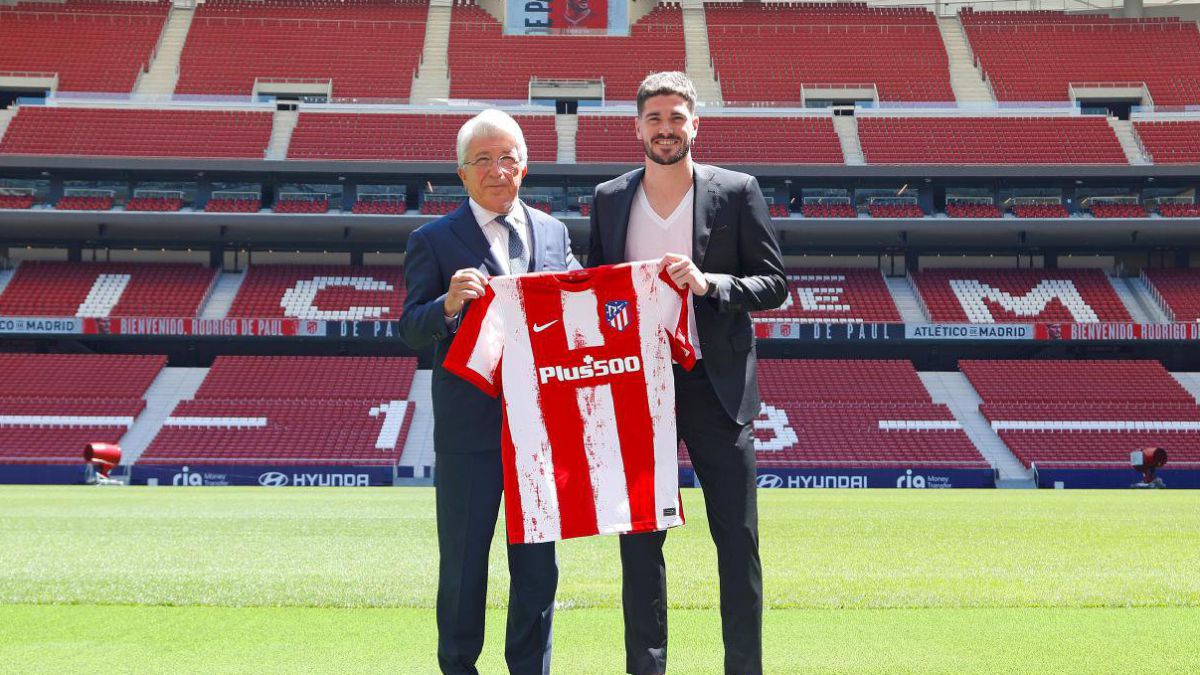 Rodrigo de Paul is the great signing of the summer at Atlético. The Argentine is in Madrid, he has cut the holidays for it, and he already has his red and white shirt, but it is not yet known with what number. In reality, right now there are not many free options in the squad, although as the weeks go by there may be more, some of the footballer's liking, based on what he has used in his career.
If you want the most recent ones, you have it complicated. De Paul was proclaimed champion of the Copa América with the 7, which at Atlético is owned by João Félix, inheritance of Griezmann, who, by the way, if he returns, he will have to look for a number as well. And in Udinese, the Argentine defended the number 10 during his five years. At Atlético, his owner is his teammate Ángel Correa, who kept him in 2018, when Carrasco released him when he left for China.
What numbers are now free at Atlético? The 5 that Torreira and Thomas carried last season and the 19 of Dembélé and Diego Costa. These are De Paul's options at the table if you prefer not to wait. However, there will be news. Marcos Paulo, the first signing, did choose a number when he arrived: the 20 left by Vitolo. Of course, the Brazilian is not guaranteed a place in the squad. If he is loaned out, De Paul could keep a number that he wore in both Valencia and Racing.
A Paul is into round numbers. We say that in Udinese he carried the 10; in Valencia, on 20 and in Racing, on 10, 20 and 30. With Argentina, he has changed more and has gone through 16 (Herrera), 15 (Savic), 8 (Saúl) and 7. If there were news with the Saúl case, De Paul could be ordered the 8 that was brought before, among others, by Raúl García and Luis Aragonés. Very probably the 17 of Saponjic and the 3 of Manu Sánchez will remain vacant. Rodrigo will already be turning it around ...
Photos from as.com