Chelsea are desperate to find a replacement for the former Leipzig and, according to 'Sky Sport Germany', will try to use him as a bargaining chip.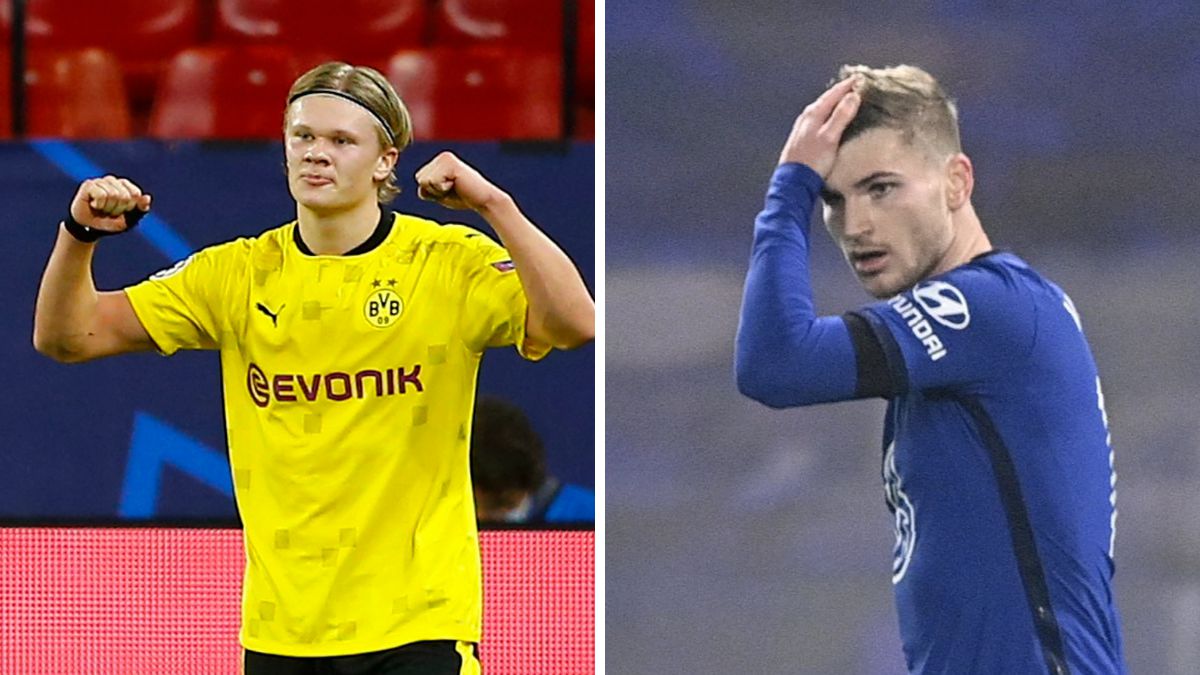 Timo Werner's season, with only six goals in 35 Premier matches, is far from idyllic. For this reason, at Chelsea they are looking for and capturing a '9' that supplants him. In fact, according to 'Sky Sports Germany', the option to include the former RB Leipzig in an operation with Haaland takes hold again. However, they will find the refusal of Borussia Dortmund, which is not willing to embark on such an operation.
This possibility has been discussed in the past, something the German international flatly refused, but now they are desperate at Stamford Bridge to seek a destination for Werner. Whereas previously it was a means to an end (signing Haaland), now the sale of Timo is the end in itself. And, a year after arriving in London for 55 million, it is being offered to the highest bidder.
With the landing of Thomas Tuchel, Werner was expected to recover the gunpowder that was left in the locker room of the energy team, where he became one of the most desirable attackers on the continent, but, despite an improvement in performance, the numbers and the marksmanship did not accompany that of Stuttgart in the final sprint. Among all the competitions, our protagonist scored 12 goals, which, yes, accompanied by 15 assists. They are not bad statistics, but the scoring figure is far from what was expected when they made the large outlay for their signing. Just as it collides with the 41 goals that Haaland pocketed in the same time period.
Complicated operation
Chelsea understands that it would not be a trade as such, but they would have to add a juicy amount of millions to convince the Borusser team. Although, as we say, the Signal Iduna Park does not consider bartering. The sale of Sancho to United has left them in much stronger financial health and they will be able to show a position of strength, as they have done so far as far as the Norwegian is concerned since they signed him in January 2020 from RB Salzburg. Still, in London they do not give their arm to twist. If they fail, they will have to explore other options to find accommodation for Werner.
Photos from as.com