The Swiss reached the Wimbledon quarter-finals for the 18th time and is the oldest to do so (39 years and 337) in the Open Era. Wait rival: Medvedev or Hurkacz.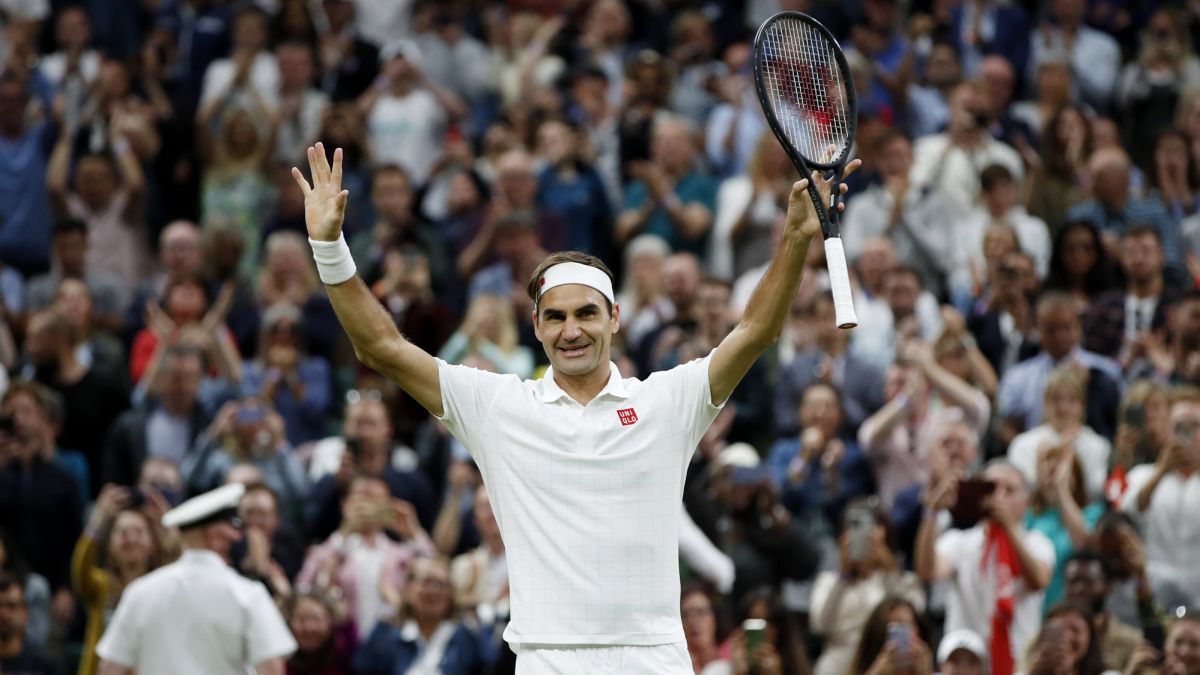 At 39 years and 337 days, Roger Federer reissued this Monday a success that he has achieved, with this, on 18 occasions: reaching the quarterfinals of his favorite tournament, Wimbledon. He is the oldest to achieve it in the Open Era, ahead of Australian Ken Rosewall, who was 39 and 224 when he achieved it in 1974. The Swiss, from less to more, liked himself to beat Lorenzo Sonego 7-5, 6-4 and 6-2 in 2:11, an enthusiastic and improved 26-year-old Italian and 27th in the world, whom he gradually defeated until leaving him almost nothing in the center of the British Grand Slam. Federer awaits rival: Daniil Medvedev or Hubert Hurkacz, who could not finish their match on court 2 because of the rain. The Russian won 6-2, 6-7 (2), 6-3 and 3-4. It will resume this Tuesday from 2:30 p.m. (#Vamos)
The Helvetian completed a convincing performance against a dangerous opponent, who had not lost a set in their previous three matches and were in very good shape (played in the Eastbourne final a few days ago). He disarmed him with continuous interns on his climbs and with that ease he has to serve well when he needs it and thus start the points with an advantage and tranquility. His errors were not triggered far from it (26) and he dispatched 32 winners (only four from direct service). And he allowed only three break options for his opponent, a good aggressive tennis player who may have gone too brave.
The center vibrated with the idol that it has venerated so many times, for whom they crowd to see him, as if it were a religious act, when he crosses the catwalk from the track to the players area, and that is a couple of victories to repeat the final and, why not, in a position to fight at least to lift his ninth title in London, 21st Grand Slam. The best news for him is that the physicist responds, enough to move in a terrain that he knows and in which he moves like no one else has.
Results and men's table calendar
Photos from as.com