After renewing and joining training on July 14, so far he has not played any of the three friendlies in Las Palmas this summer.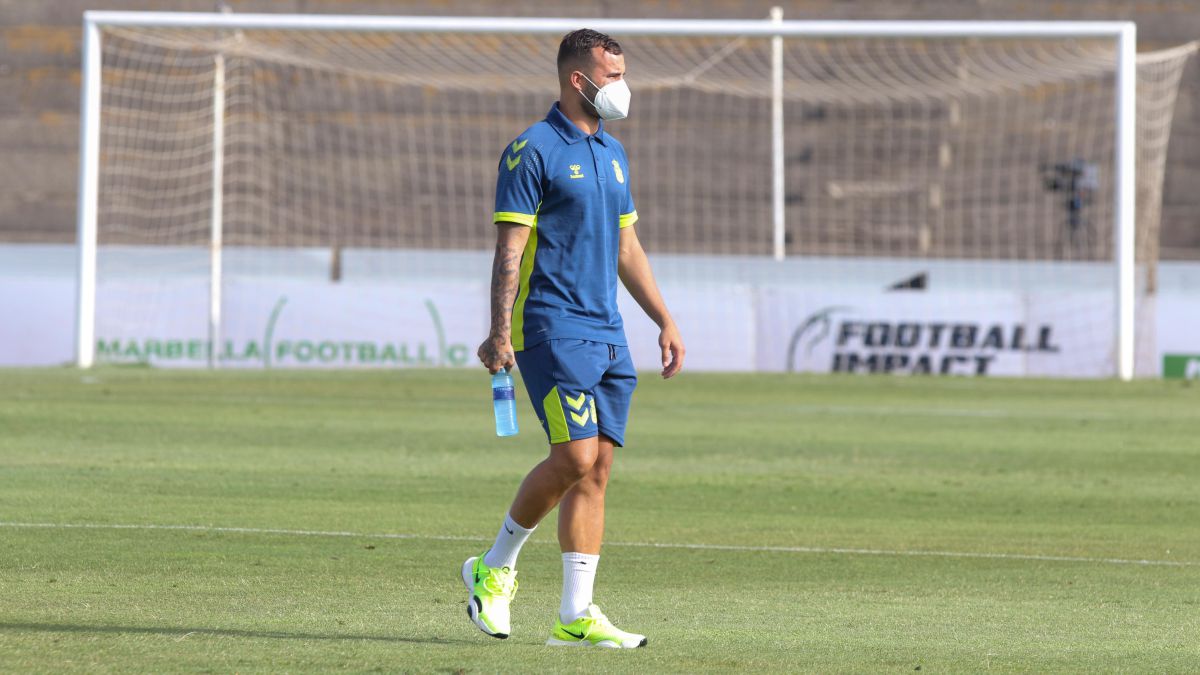 The UD preseason continues to develop at a good pace, currently concentrated in Marbella until July 28. He arrived at the Costa del Sol last Tuesday, and so far he has played two friendly matches against Espanyol (victory: 1-0, goal by Rafa Mujica) and Sevilla (loss: 1-0, goal by Johansson). Despite traveling with the rest of the group to Malaga, in neither of the two commitments has Jesé Rodríguez been seen dressed in a short.He also did not intervene last Saturday in the training parade against Las Palmas Atlético at the Gran Canaria Stadium. Thus, Jesé has missed the three friendlies that UD has played so far in the current preseason, which he joined on July 14.
After announcing his renewal for a season on the 13th, the attacker from Gran Canaria was already 24th after training in the Ciudad Deportiva de Barranco Seco, although following a personalized training plan. It so happens that the signing of his new contract with Las Palmas had been delayed after the footballer was infected with Covid-19, so his fight in said set-up, no matter how much solo training there was, is twofold: against inactivity and against the aftermath of the virus.
His incorporation to the group, with which he will complete the entire stay in Marbella, is being progressive. Thus, yesterday he was seen training with the rest of his teammates, also with intensity, at the Marbella Football Center, although later he was not called up to play against Sevilla.
Jesé also battles against some discomfort in his left ankle, which even requires acupuncture, as the player himself has publicized through his profiles on social networks, which has delayed his full integration into Pepe Mel's work plans. His debut in this third stage with Las Palmas could come against Wolverhampton, in Marbella, on July 26 at 9.30 a.m.Leader.
After Araujo left for AEK Atenas, Jesé Rodríguez is called to be the leader of the yellow attack during the 2021/22 season. Despite his unremarkable numbers last year (16 games, 2 goals), in offices and the bench in Las Palmas there is the feeling that, completing a preseason in conditions, he can be a footballer rather than a differential in the Second Division.For the moment, the squad barely has him and Peñaranda, plus the punctual support of Clau Mendes, as referents on the attack front. Thus, Jesé seems more necessary than ever in a team that, while waiting for Jonathan Viera, who would arrive in December, is looking for his references.

Photos from as.com