Waiting for the future of Araujo
After the arrivals of Peñaranda and Jesé, all the focus is on the Argentine and his possible departure to AEK Atenas, agreed in the absence of a signature.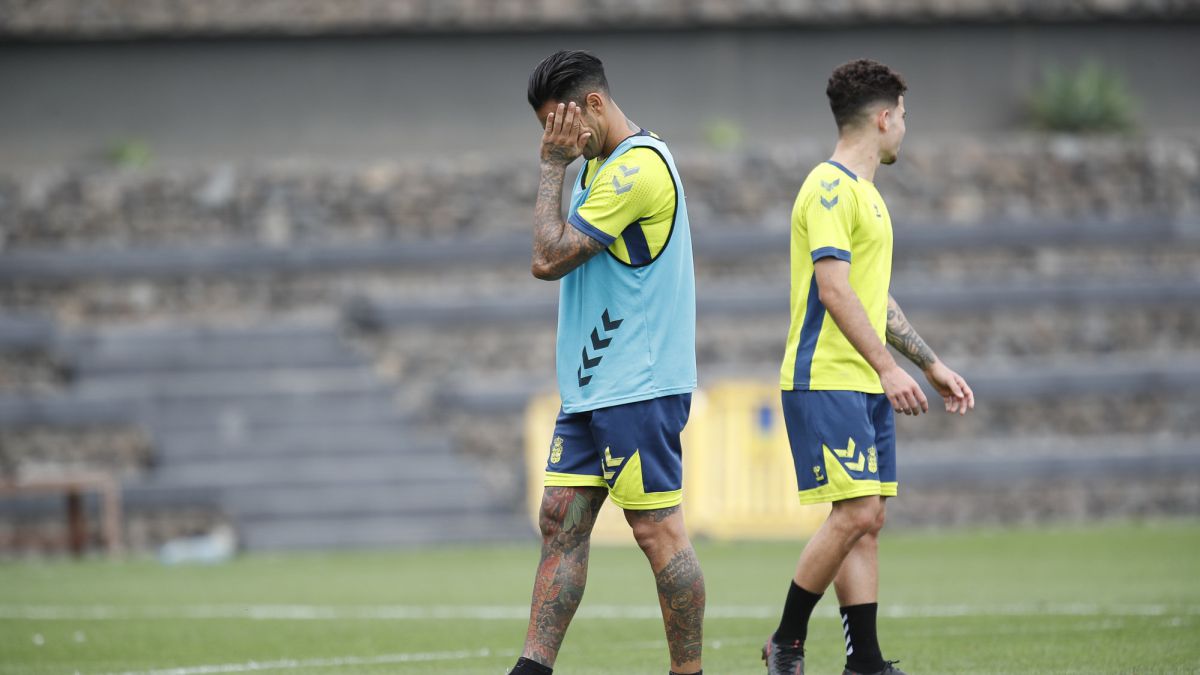 The hours are counted at the moment with the possibility of Sergio Araujo leaving UD Las Palmas, but the club already has a new striker called to be the scorer who illuminates the future of the yellows in this new season. Without knowing the resolution of the signing of Chino by AEK of Athens, all eyes are focused on the Venezuelan Adalberto Peñaranda, who will also be accompanied by Jesé Rodríguez.
Time goes by and the transfer of Araujo to the Greek club has not finished, the figures seem clear, that is, almost € 2M, but fringes are missing and everything remains the same. El Chino, as we commented in Diario As, does not want to leave, in fact, he does not understand the situation or the club's movements. He wants to stay. He believes that his future is in Gran Canaria, but Ramírez, president of UD Las Palmas, does not see it that way and seeks his transfer, downward, after he discarded almost € 17 million from Palermo.Now, with Peñaranda and Mujica on the payroll, the insular club has secured the spearhead and forces the departure of the Argentine, who is about to end his journey at UD, after being the hero of the promotion in 2015.
Photos from as.com