Wage revolution at Bayern
Bild reveals what could be called the 'Lewandowski Scale'. There will be four salary levels and the Pole marks the top. Renovations could end in painful decisions.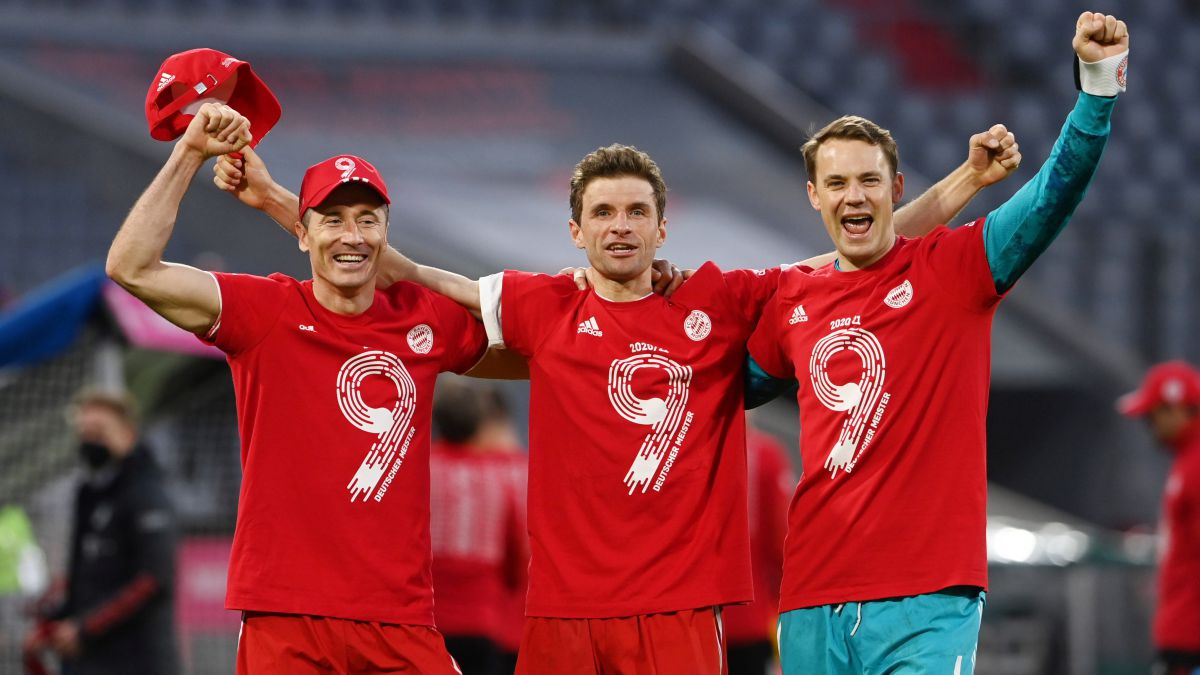 The Bavarian club officially announced sales due to the rigors of the pandemic. Now Bild reveals that the club has now implemented a new salary policy that will face the immediate renewals that it has to carry out, including those of Goretzka, Sülle or Coman. The system could be called 'Lewandowski Scale'. The Pole marks the last salary step and to which only players who will not be counted on the fingers of one hand will be able to access. His salary cap will be 20 million for that step. That figure will never be exceeded, although you can play between 15 and 20 million. In addition to the Polish, there are also Müller, Neuer and Sané. Then a second level of 10 to 15 million. It wants to include the renovation of Coman, and where Kimmich and Gnabry are also.
Goretzka would be in the third level, along with footballers like Süle with a salary ceiling between 5 and 10 million. Those two players end their contract at the end of this season, so the staff spending policy can create a problem. Goretzka, for example, has many suitors and for Nagelsmann it is fixed. The last step has a five million limit as a base salary and there would enter young players, with a future, of whom an evolution is expected. The Bayern revolution can lead to painful decisions. Boateng and Alaba have already left. They might not be the only ones.
Müller, Lewandowski and Neuer end their contract in 2013. So do Coman, Gnabry or Kimmich. At Bayern the value that has been given to Sané has generated disputes. The ex of the City is in the highest step, precisely because it arrived free of the English club. But players like Coman claim that status based on their performance, compared to that of the German international. Bayern's will is not to give in. All the leaders have been announcing it. A difficult stage is coming and the club will not risk its financial situation for anyone.
Photos from as.com