Vettel cleaned Silverstone
After spinning and dropping out of trouble in his Aston Martin, the German stayed on the track to help clean the stands.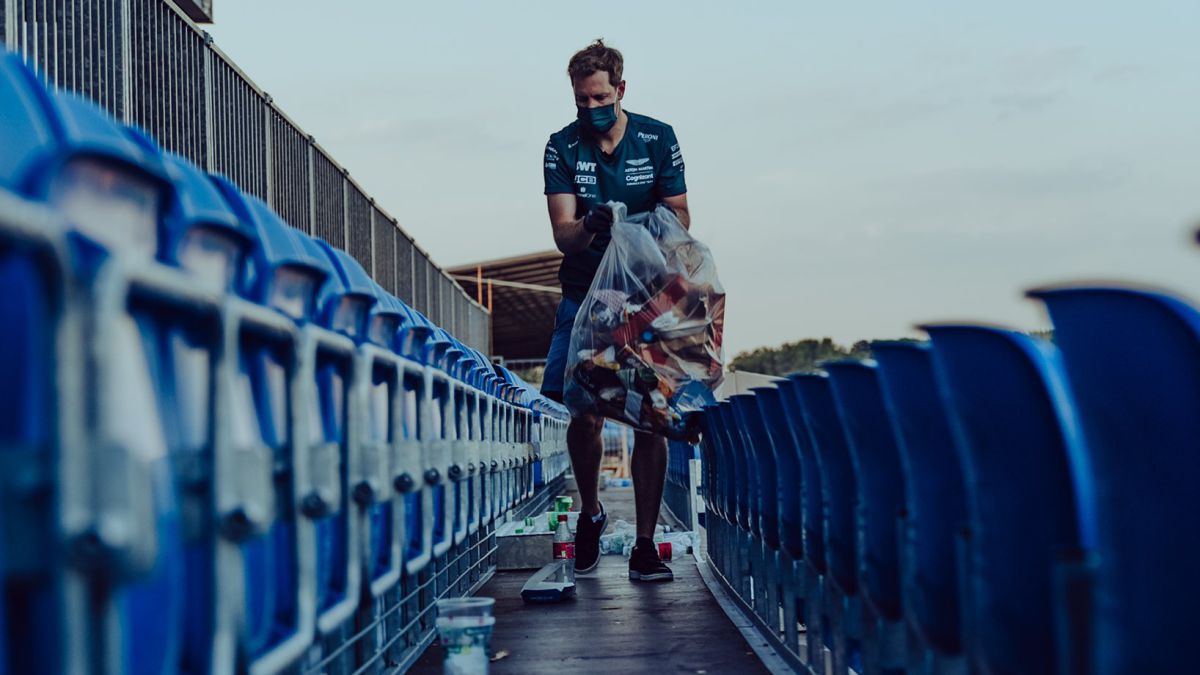 While the great champion of the Formula 1 grid, Hamilton, celebrated with his team a controversial victory after his initial incident with Verstappen, the other, the one with the five titles, did not have his day at Silverstone. And that Vettel started well, winning the position to Alonso to roll sixth, but his career would not take long to go wrong ... A spin on the fourth lap when he tried to defend himself from the Asturian sent him to the end of the peloton and things did not improve after having to retire for overheating problems in your Aston Martin.
Anyone would have taken the direct route to the airport after such an unfortunate day, but far from that, the German stayed on the British circuit to star in a gesture as laudable as it was atypical of a pilot of his level: literally cleaning Silverstone. Once the race was over and the fans' stands were empty, Seb rolled up his sleeves and armed himself with bags and gloves to help the track operators with the cleaning tasks. Thus, he collected cans and plastic waste to the cheers of the few remaining witnesses.
Damon Hill's ugly reaction
While the networks were flooded with praise and words of gratitude to Vettel for his gesture towards caring for the environment, there was one that surprised as unexpected, incomprehensible and for coming from a former world champion like Damon Hill. The Brit reacted like this to Aston Martin's tweet in which they showed photos of Sebastian picking up trash: "Good boy 'Seb'. When you've done that, can you also do the camping and the bathrooms, please?" A comment to which criticism was not long in coming.
Photos from as.com